A few weeks ago through the wonderful world of Instagram, I became aware of 'Island Feather.' Then, a chance encounter at Southsea coffee shop Hunter Gatherer led to me sitting down with the company's founder Claudia Albrecht. We discussed her upcoming clothing launch as well as everything from health and fitness to factories and design processes to leaving careers in the corporate world.
In your recent blog post, you describe Island Feather as progressing into 2017 as a sport and fitness wear brand. Can you tell us a bit about the journey for Island Feather so far; how it started and where it sits now at the start of 2017?
I started Island Feather 3 years ago as a small stall selling hair feathers in and around Southsea and at summer festivals. Island Feather was a hobby alongside my full-time job, but it was everything that I loved and was a platform that enabled me to promote my passions and values all in one place.
As time went on I started introducing other products from other designers to my stall. Island Feather's collection grew and this enabled me to design a small jewellery range of my own and develop an online shop. Starting out with small products taught me the processes and infrastructure that needed to be in place when running your own business and it was a huge learning curve for me, but something I really needed to learn rather than jumping in at the deep end.
From designing jewellery, my aspirations grew and I started experimenting in designing sports and fitness clothing. I love outdoor sports (surfing, SUP & Wakeboarding) and my aim was to design high-quality multi-purpose products to cater outdoor sports, whilst offering style & appeal. We are now in 2017 and 3 years on, Island Feather is proud to be launching our Raw Coast sports and fitness clothing collection in the next couple of weeks.
Your new range sounds very exciting. Tell us about the journey that's taken you on?
Designing a product is a really long process. There are so many factors that need to be considered such as design and artwork, textile technology, sizing, labelling, product imagery, and finding a supplier. Although it hasn't been an easy ride, I would say it has been so rewarding and valuable.
When designing the raw coast collection, I had the fundamentals of the products that I wanted to create, however it was crucial that I used the market research results to ensure that our customer's voice was the driving force in the decision making for the products.There have been quite a few challenges along the way and I would say the biggest challenge, but the most important decision, has been identifying the right manufacturer.
Before looking for manufacturers I spent the time to research and learn about manufacturing. I have an academic background in Law and over 12 years of experience of working to safeguard people, uphold human rights, health & safety and knowledge of international trading, so this also came in very handy when setting up my business. When searching for a manufacturer I completed due diligence on the companies status, production capabilities, product quality and most importantly ensuring that they offered high standards of health & safety for their operations and employees. Island Feather's mission is to inspire and support others to be healthy and happy, so finding a supplier to support and promote our mission was crucial.
It was also imperative to find a manufacturer who was honest and understood the products that I wanted to develop. It was essential that they had the technology and resources, appreciated the designs I was wanting to create and also have an understanding of the brand and company philosophy.
Our chosen supplier is based in China and I spent a week with them to audit the factory and see with my own eyes their working environments. I spent an invaluable amount of time getting to know the staff and was pleased to see that staff were valued and looked after and really loved the work that they did. There was a restaurant on site, staff were paid comparable salaries to England, and were offered overtime with double pay if they wished to take this. My particular chosen supplier is also a recommended supplier to major companies such as Adidas, so this also provided me with further piece of mind. The time spent together in China with the supplier was beneficial for both parties as we were able to perfect the final prototypes and establish a close working relationship.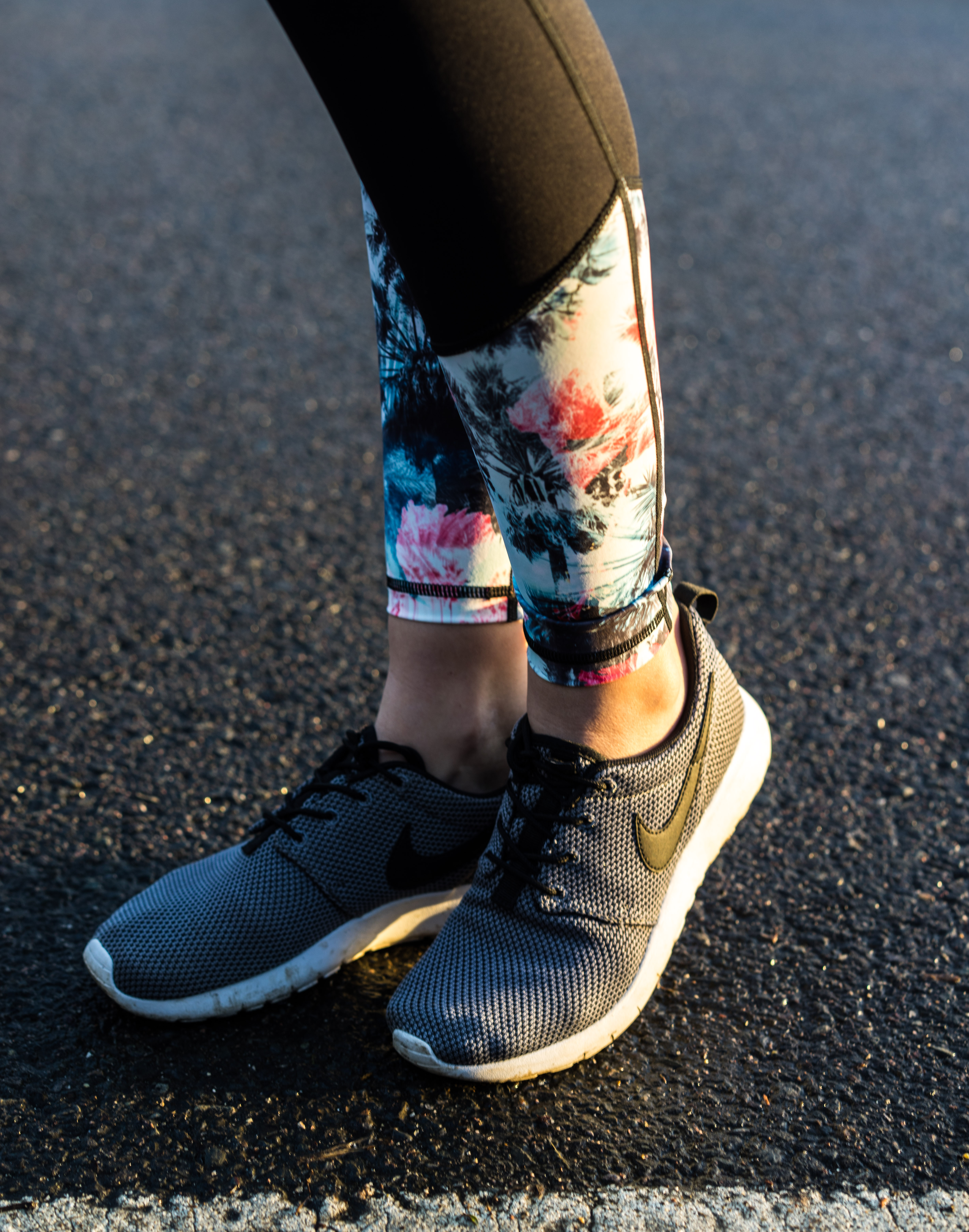 Being a small start up, I was so fortunate to have a factory who understand me and my company vision. They were willing to negotiate on a lower minimum order quantity for my products because they believed in what I had to offer and wanted to be part of the venture.
The Raw Coast Collection is inspired by our love for coastlines that boast raw ocean swells, weathered rock faces and fresh salty air. We are excited to have 13 items in the collection ranging from surf/ yoga leggings, run/board shorts, sports bras, sports bikinis to a 4:3 surf wetsuit and wakeboard/ kite surf impact vest.
We strive to ensure our products are fit for purpose, high quality, offer style and appeal and this was also crucial when developing the new collection. When selecting fabrics and materials we are not willing to compromise on quality, style and comfort. We are proud to use high quality fabric technologies in our products to ensure our customers feel comfortable and there are no barriers from performing in their sports."
Growing up and even now I am continuously inspired by people I meet and walk through life with. People who have shown me it is possible to succeed with hard work and commitment. I am inspired by people who push their own limits and those society places on them, people that aspire to do things differently to others, willing to take risks to follow their dreams, people who are non-judgemental and kind, people who stand up for what they believe in and look to give back more to society than they take.
I love to travel and explore different cultures and learn from people I meet along the way. I am inspired by natural beauty and some of my most favourite spots are destinations where time seems to stop and environments that provide me with the feeling of total escapism.
The Raw Coast Collection is inspired by our love for coastlines that boast raw ocean swells, weathered rock faces and fresh salty air. We are excited to have 13 items in the collection ranging from surf/ yoga leggings, run/board shorts, sports bras, sports bikinis to a 4:3 surf wetsuit and wakeboard/ kite surf impact vest.
Life for me is about balance, from taking the time to chill and relax with Yoga or stand up paddle boarding to wakeboarding, surfing, snowboarding. I love sports that allow me to spend time outdoors preferably in the ocean or at the top of a mountain with a board under my feet, bringing together sports and the outdoors. I am inspired by like-minded people who aspire to live the same kind of lifestyle with just the right amount of adrenalin fuelled sports as well as down time. And there is nothing better than looking good while doing all of these things, I love good quality and fashionable clothing."
Where will we be able to find Island Feather products?
Island Feather will be launching our new website in line with the launch of the new Raw Coast Collection. Please keep in touch via our social media channels and blog for more about our new collection coming soon.
Your message "Inspiring other to find their freedom" is something that seems very close to your heart. Has the Island Feather journey helped you find your own freedom?
Yes you are right. Island Feather is my freedom. Throughout my education and career I was always striving to better myself so that I could succeed in work so that I would have more opportunities outside of work. Island Feather has helped me realise that work is life and that you have to find what you love and make that your work. Island Feather has evolved as I have grown as a person, has provided me with freedom to do everything I love in one place.
I love inspiring others and feel that with a little hope, belief, support and opportunity anyone can experience success and fulfilment. I am committed to embedding this formula into Island Feather. Island Feather isn't just the products that we create, it is a way of life and mindset. I started with a simple mission and today that mission remains the same, find your freedom and look after one another. Through Island Feather I want to support and inspire other women to find their freedom, to lead a happy and healthy life.
What have been your biggest challenges so far as a start up in such a competitive market?
Being a small independent company, Island Feather will always be faced with competitor commercial brands such as Roxy, Nike, O'Neill and UnderArmour or more affordable high street shops such as H&M, Primark and Sports Direct.
Island Feather provide high quality, multi-purpose products to cater for outdoor sports, whilst offering style & appeal. With these factors in mind and as an independent brand we have low minimum orders and therefore our production costs are high. We will not be selling wholesale as we want to keep the brand independent to be able to sell directly to our customers to maintain our mission, offer high quality and provide exceptional customer service. We pride ourselves on being an independent brand and hope that those who choose Island Feather over our competitors do so for the lifestyle and sense of community that we have created through the brand.
Where do you see Island Feather in five years time?
In five years time I want to see Island Feather expand it's range of products and grow it's market beyond the UK, whilst retaining its core values and philosophy. I would love to see Island Feather outlets positioned around the world so that our products are more accessible and our brand is promoted more locally across communities. These outlets would be multi-purpose spaces to provide women with opportunities to get together, do and participate in what they love, celebrate their successes and support one another. I would like to see Island Feather in a position where it is generating enough income to be able to donate a significant portion of profits to provide disadvantaged/vulnerable people with the support and opportunities to be able to do what they love.
Over the next five years, I hope to see more and more women out there, doing what they love, wearing Island feather products, this would make me really proud.
---