INTRODUCING THE LATEST ADDITIONS TO OUR AUTUMN/WINTER CLOTHING RANGE
The best things come to those who wait. Or at least to those that put in the time and effort to achieve the level of expectation they want from a product. We spent close to 2 years researching in to a suitable outerwear product that was not only functional but was also something that seamlessly fitted in to the brand. The style, design, material and finishes of our latest product are a perfect match for the clothing brand and really stand out as to what can be achieved with dedication and perseverance.
…we've worked really hard to bring a new level of design and detail to our customers.
…each jacket is 100% nylon with a waterproof coating and breathable inner lining. Perfect for a causal piece of outwear.
One of the nicest things about these jackets is the material. 100% mat finish nylon, which gives them a much more premium look and feel than most coach jackets out there. They are coated 33OD nylon making them waterproof up to 10,000mm of pressure, which is more than enough to keep you dry in the occasional rain shower. The inner lining is breathable so you won't get too hot during higher temperatures which makes these jackets a definite all year round product.
Okay, they may not be the best companion for hiking in all weather, or keeping you warm up a mountain, but as far as being a functional urban outdoors jacket, or for walking in the woods, they are perfect for the job.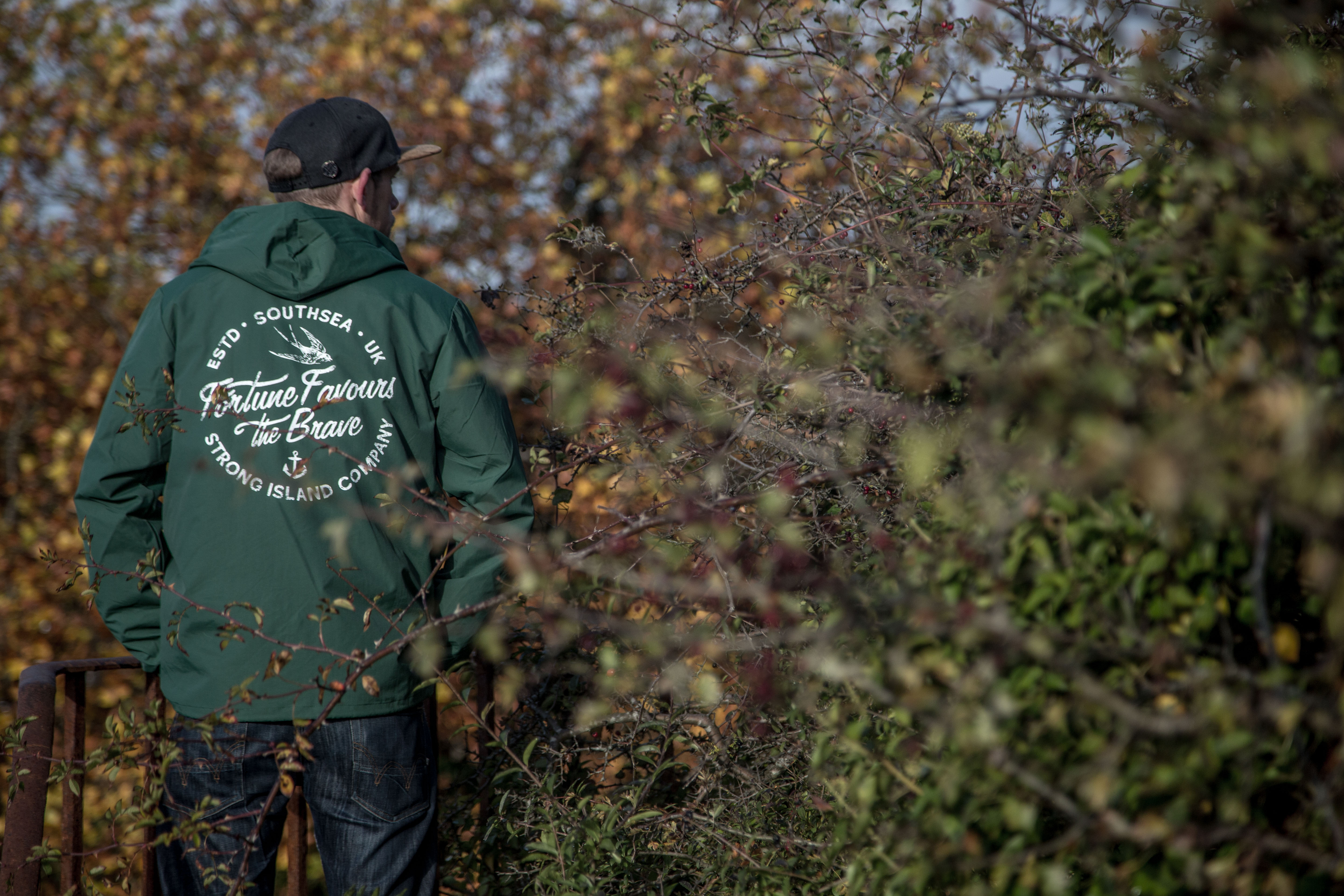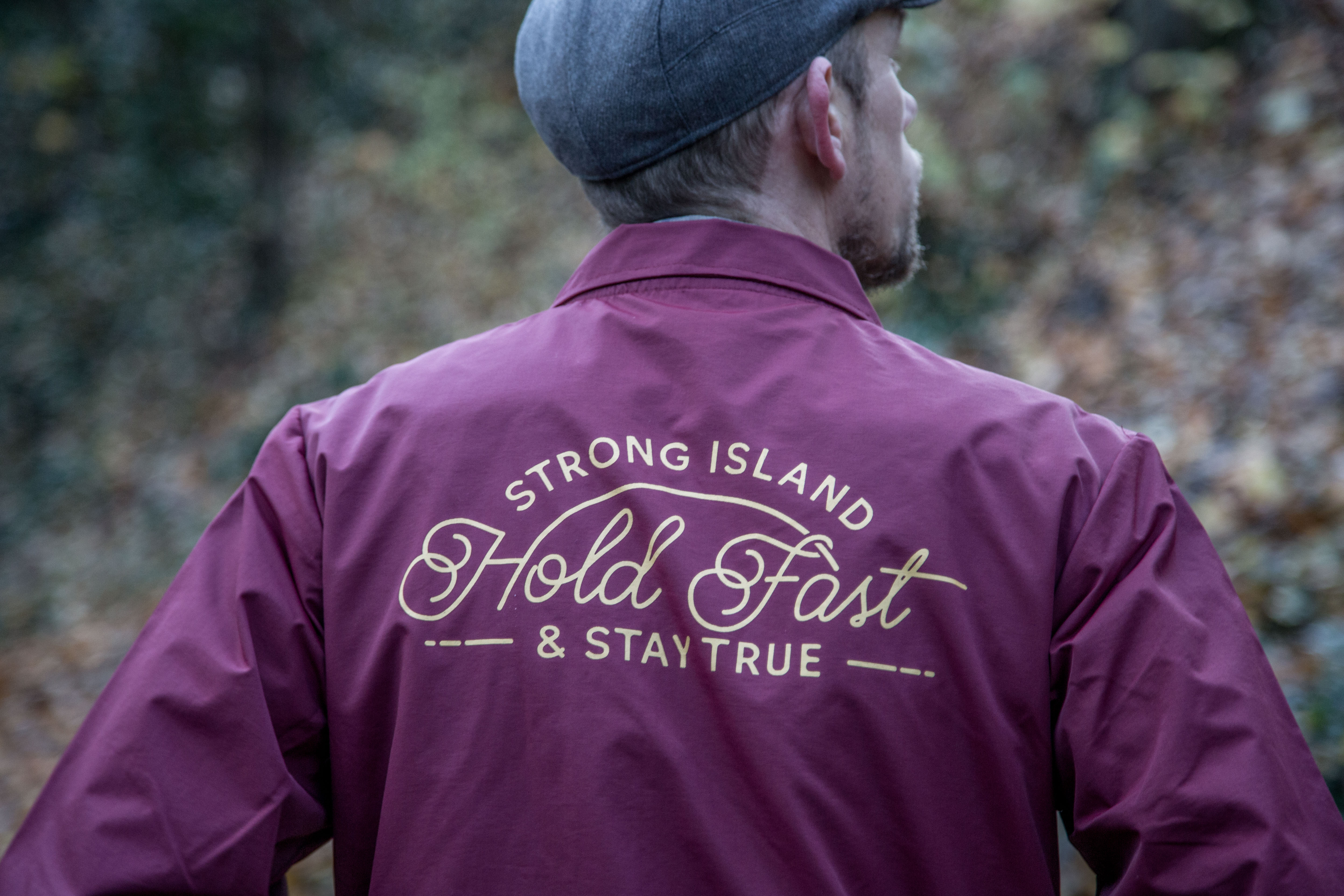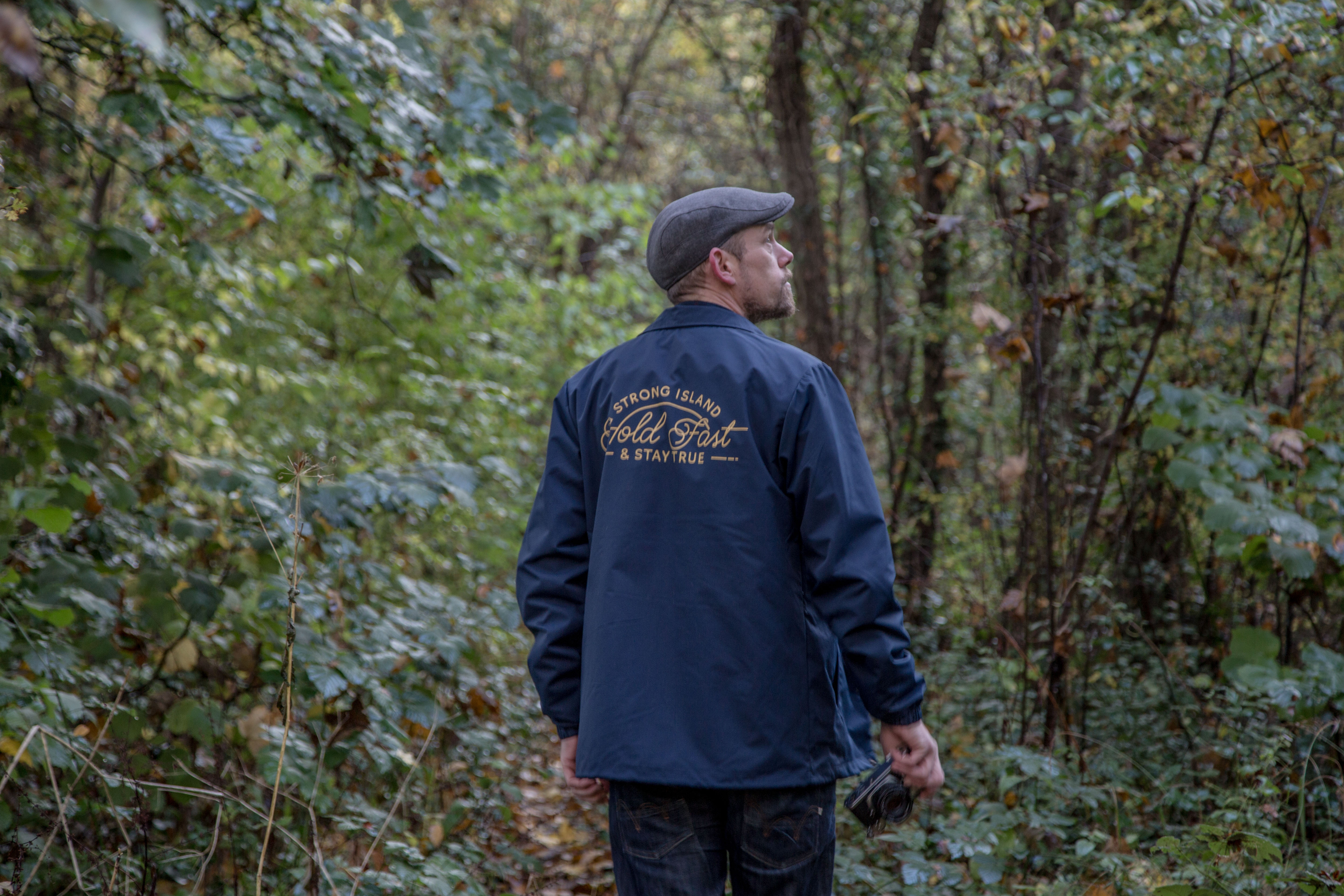 Strong Island Co / Shop Ahoy
12 Highland Road
Southsea
Portsmouth
Hampshire
PO4 9AH
02392 426205
We were keen not to limit this new product to one style or colour, so there are 4 options to choose from. Navy and Deep Red in the standard fit coach jacket style, and Woodland Green and Mat Black in the hooded version.
All styles are the same quality and finish, and offer the same waterproof material as the last. Hand screenprinted in the same way as all our other printed products, we've made sure the quality of print is what you would expect of us.  There are limited quantities in each colour so be sure to pop to Shop Ahoy at 12 Highland Road, Southsea and check them out in person, as this is the best way to really appreciate these jackets.
The standard coach jackets are £65 and the hooded coach jackets are £70. Available in store only currently, and online very soon.
---