Halfway through tonight's show I find myself nodding along to the guitarist on stage. Not just that regular, head-bobbing-to-the-rhythm nodding you invariably end up doing at gigs. No, this is involuntarily waiting for The Moment; the perfect time when the tempo change and the feedback thrashes. I feel I'm beginning to get it bang on until Thurston Moore – for he is the guitarist in question – changes sonic direction again.
He is the on stage conductor. As he prepares to move time signature he's looking around, watching the others on stage, preparing them for the next part. His fretboard acting like a baton. An elaborate nod of the head and whoosh, we're into another sound section. His every move is, in turn, watched by his fellow bandmates. Well, we can call them bandmates but really these are his troops. Don't get me wrong, Moore seems like a cool guy, probably very funny and charming but onstage there's an almost military precision to proceedings. The sergeant major leading his platoon, all waiting for his command. It's at the same time fascinating and odd, mesmerising and a little disconcerting.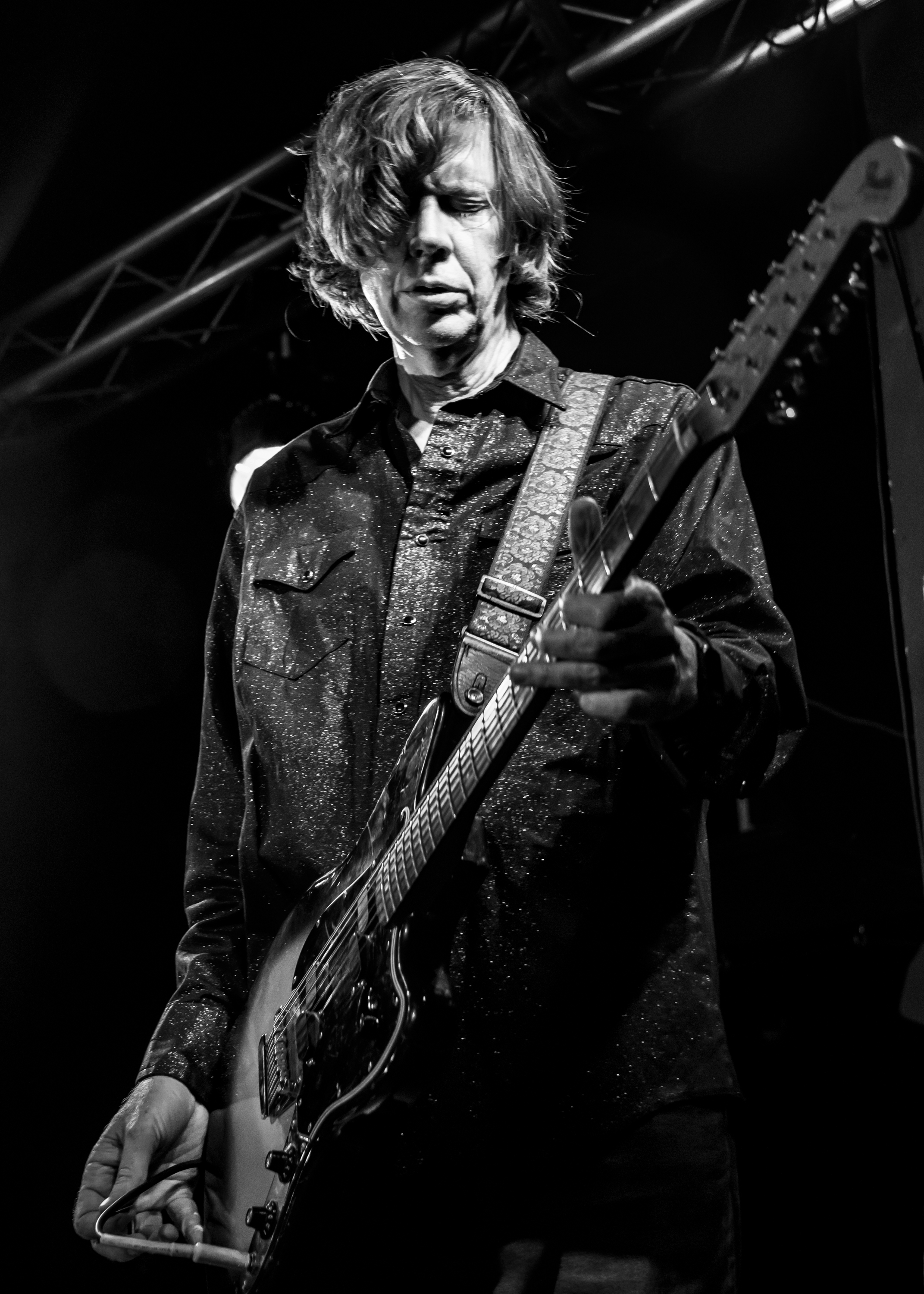 Moore begins the set welcoming the audience and introducing the band. As frontman and co-founder of experimental post-punk alternative heroes Sonic Youth he has always been one to stray away from mainstream conventions and there's an obvious joy on his face as he nonchalantly tells us that tonight's show will consist of 'just the one song'. A knowing murmur of laughter from those in the crowd who are familiar with Moore's latest record as this one song is the 1 hour 24 minutes opener from 'Spirit Counsel' entitled 'Alice Moki Jayne'. What proceeds may technically be one song for the full set but it is a psych-filled meditative masterpiece with the tune's varied components allowing the set to move seamlessly between hard and fast and more subdued moments.
Like a whirling dervish, the faster paced sections whip up the momentum in the room causing the audience to become caught up in the sonic soundscape before being taken down to an almost minimal hush. Things get a little weird about an hour in when Moore and Deb Googe (from MBV) on bass start using biros inserted between strings to create varied tunings. The avant-garde pinging and panging created perhaps goes on a little too long but there comes some more slow head nods around stage and the song enters it's final triumphant phase, riffs thrashing and cymbals crashing before coming to a slightly unexpectedly subdued end. There's a slight moment of silence – as if the audience want to make sure Moore is happy to finish it there – then a shout of 'fucking great!' from a member of the crowd and a rush of applause.
An experimental, creative and unique experience.
---