Southampton based Band of Skulls hit the industry in a big way with their album, Sweet Sour. The funkier stylings of albums such as Himalayan got a lot less playtime than it really deserved. The new album Love Is All You Love, however, is causing a lot of excitement with the release of "Cool Your Battles" at the beginning of the year, and the recently released title track.
As a massive build up for the new album, the band have launched a new music video for the 'Love Is All You Love' track, ahead of an album launch tour:
The first night of the album launch was in Southampton at Central Hall. Support was from Defcon Lawless, part of Lawless Collective, which mixes Rap, Electro and Guitar based music. Although there was a mix of genres, an already packed Central Hall received them extremely well.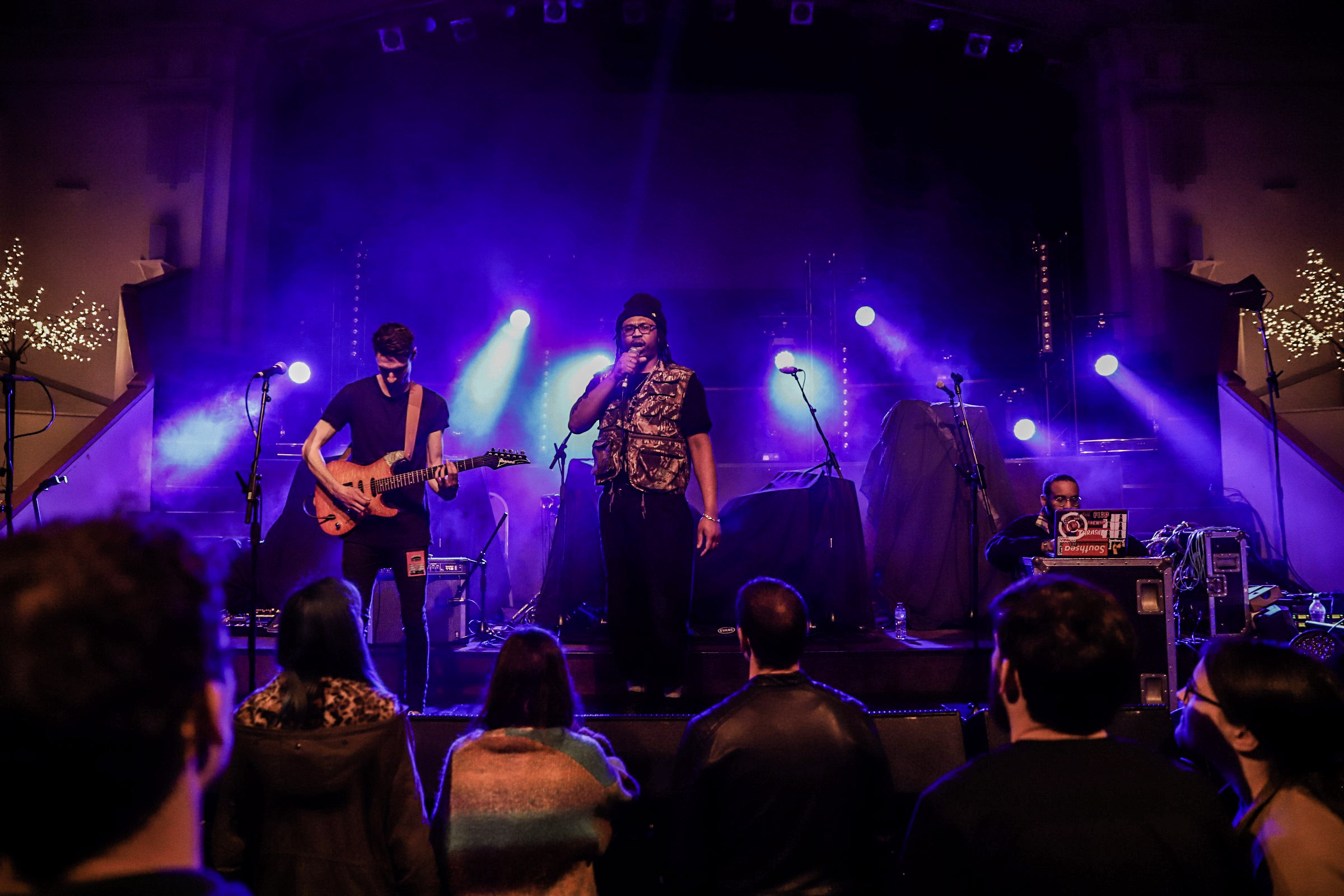 It is always difficult for bands to release new music at a live show and with only the second track released a day before the show, the setlist was well designed to mix in a small selection of new material into the other songs.
Alongside some of the old headbangers such as 'The Devil Takes Care of His Own' and 'Sweet Sour', the whole venue was dancing to the upbeat style of 'Brothers and Sisters' and 'Himalayan'. The evening ended with putting the guitars down for electro sounding track 'Carnivorous', the first track of the new album. This is a pretty good example of the direction of the new album – with the heavy and pronounced bass lines, the songs work extremely well live, whilst being perfect blasting out on a weekend drive.
To sum up the night and the new album, I would describe the band's change by comparing the style. Royal Blood's first album feels like it could have been influenced by the punchy rock sound of Sweet Sour. This latest record feels like it would be at home in front of a Chvrches crowd, with smooth vocals and strong bass lines. The excellent live show to go with it means that if you want to enjoy the album to it's full potential, go and hear it live.
---