This February the team of volunteers behind the No. 6 Cinema are continuing to offer an awesome selection of movies. If you haven't yet visited the No. 6 Cinema then I highly recommend it. You will find a mix of thoughtful art house cinema, vintage Hollywood classics and new blockbusters all within the historic blockhouse in Portsmouth's Historic Dockyard.
Be sure to check their website for information on how you can buy tickets and to find their full listings – www.no6cinema.co.uk.
Goodfellas (18) | Friday 3rd February | 7pm
Goodfellas tells the story of Henry Hill who in the mid-1950s was taken under the wing of local New York Italian-American mobster, Paul 'Paulie' Cicero and his associates, the enigmatic James 'Jimmy the Gent' Conway and aggressive hothead Tommy DeVito. The gang make their fortune by carrying out a series of daring heists in the 1960s-70s, until paranoia and internecine violence erupts, with Henry cornered by the FBI and forced to rat on his friends, leaving him doomed to live the rest of his life like an ordinary "schnook".
Princess Mononoke (PG) | Saturday 4th February | 7pm | Subtitled Version
Out of the woods leaps a gigantic Boar God writhing with snakes, causing death and mayhem on its way. Young Prince Ashitaka slays it, but receives a wound in his arm and becomes infected with the same sickness that had enraged the Boar, a sickness stemming from disharmony between humans and nature. Ashitaka sets off to find a cure, travelling westward through the forest, where he encounters Mononoke, a human girl raised as a wolf who now leads the battle between forest gods and the encroaching settlement of iron miners – who themselves are under attack from a group of samurai.
The Eagle Huntress (U) | Thursday 9th February | 7pm | Subtitled
This spellbinding documentary follows Aisholpan, a 13-year-old nomadic Mongolian girl who is fighting to become the first female eagle hunter in twelve generations of her Kazakh family. Through breathtaking aerial cinematography and intimate verite footage, the film captures her personal journey while also addressing universal themes like female empowerment, the natural world, coming of age and the onset of modernity.
Dirty Dancing (12A) | Saturday 11th February | 7pm | Special Valentine showing in partnership with Pie & Vinyl
College-bound 'Baby', on holiday with her parents at a Borscht-Belt hotel, meets the resort's resident dancer and ends up taking his injured partner's place in a show. This involves being coached to professional standard in just a few days, leading to some movingly coy scenes as the two fall in love and into bed. A safe combination of laughs, tears and an improbably happy ending, but sensitive performances, a burning rock 'n' roll soundtrack and sleazy choreography carry the day.
They are joining forces with Pie and Vinyl to bring you a Valentine's Night Special! The package includes a pie and entry to the event for the inclusive price of £14.00 per person (£12.50 concession) There are three pies to choose from and you can pre order your pie of choice by clicking on the appropriate ticket. The choice of pies are;
Hungry Pie – free range chicken with ham hock, leeks and West Country Cheddar.
The Pie Of My Life – British Beef Steak with Long Clawson Stilton.
Pie My Baby – Butternut squash, spinach, mushrooms in Thai coconut curry sauce. (VG) I think that stands for vegan rather than 'very good' although I'm sure it will be!
I, Daniel Blake (15) | Thursday 16th February | 7pm
Daniel Blake, 59, who has worked as a joiner most of his life in the North East of England needs help from the State for the first time ever following an illness. He crosses paths with a single mother Katie and her two young children, Daisy and Dylan. Katie's only chance to escape a one roomed homeless hostel in London is to accept a flat some 300 miles away. Daniel and Katie find themselves in no-man's land caught on the barbed wire of welfare bureaucracy now played out against the rhetoric of 'striver and skiver' in modern day Britain.
Silence (TBC) | Friday 17th February | 7pm
Martin Scorsese's 'SIilence' tells the story of two Christian missionaries (Andrew Garfield and Adam Driver) who face the ultimate test of faith when they travel to Japan in search of their missing mentor (Liam Neeson) – at a time when Christianity was outlawed and their presence forbidden. The celebrated director's 28-year journey to bring Shusaku Endo's 1966 acclaimed novel to life will be with us at last.
A Monster Calls (12A) | Saturday 18th February | 7pm
The monster does not come walking often. This time it comes to Connor, and it asks for the one thing Connor cannot bring himself to do. Tell the truth. This is a very touching story about a boy who feels very damaged, guilty and mostly angry. He struggles at school with bullies, and pity looks from everyone, and at home with his mother's sickness. Will Connor overcome his problems? Will everything be okay? Will Connor be able to speak the truth?
Taxi Driver (18) | Thursday 23rd February | 7pm
Isolated ex-marine Travis Bickle applies for a job as a taxi driver, hoping that the nocturnal working pattern will alleviate the effects of his insomnia and distract him from his gnawing depression. But ferrying passengers through the seedy underbelly of night-time New York City only compounds Bickle's psychological dislocation from the world around him. His night shifts in the cab are spent resenting those he sees, while his waking daytime hours are wasted away in adult movie theatres.Taxi Driver has been re-issued to mark the 40th anniversary of this ground-breaking film.
Manchester By The Sea (15) | Friday 24th February | 7pm
After the death of his older brother Joe, Lee Chandler is shocked to learn that Joe has made him sole guardian of his nephew Patrick. Taking leave of his job, Lee reluctantly returns to Manchester-by-the-Sea to care for Patrick, a spirited 16-year-old, and is forced to deal with a past that separated him from his wife Randi and the community where he was born and raised. Bonded by the man who held their family together, Lee and Patrick struggle to adjust to a world without him.
La La Land (12A) | Saturday 25th February | 7pm
Sebastian (Ryan Gosling) and Mia (Emma Stone) are drawn together by their common desire to do what they love. But as success mounts they are faced with decisions that begin to fray the fragile fabric of their love affair, and the dreams they worked so hard to maintain in each other threaten to rip them apart.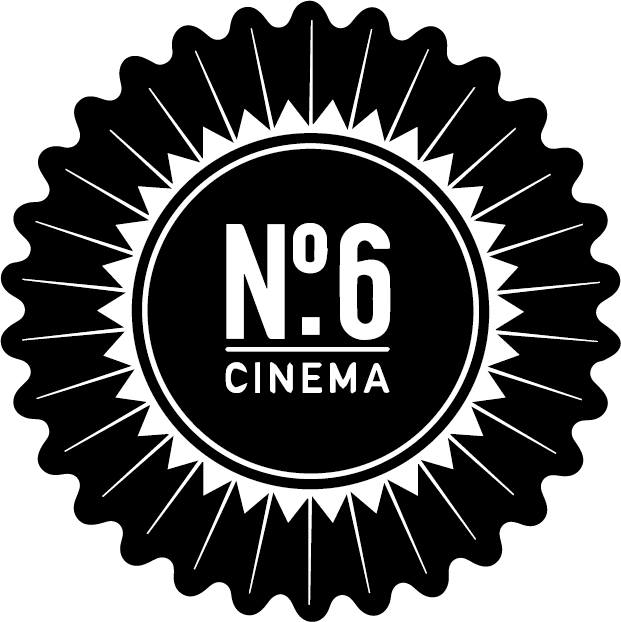 ---