The Hiscock Gallery is one of Southsea's oldest art retailers and framing outlets, they have been trading in Stanley Street, Southsea for over 45 years. They were initially under the ownership of Elaine Brocklebank. Rick and Helen Steenhuis took over the reins in 2003 having formerly worked in London for major magazine publishing houses.
Rick and Helen opened the doors to White Dog Gallery in Lee on Solent back in 2010. Since then it has become a recognised, popular location specialising in local art and unique design-led gifts. So much so, that they decided to re-name Hiscock Gallery and merge the brands so both are now known as the White Dog Gallery.
If you've never visited them, they offer a professional bespoke framing department, a fine art printing service, a fully stocked shop selling art & craft supplies and a superb selection of design led gifts and greeting cards.
In store you will find over 500 mouldings in different sizes, colours and styles and 170 different acid-free mount board colours for you to choose from. You can also choose from glass and alternatives such as high quality acrylic. In addition, you can find a broad range of quality ready-made frames.
The team also offer quality fine art prints, reproduction of original artwork or digital restoration of older, treasured photographs.
The Galley stocks a range of work from local and national artists. My pick of the bunch is the incredible Kevin Hayward. Kevin is a local artist who specialises in graphite pencil drawings. Since forming Trademark Art with former Royal Navy Clearance Diver Tony Sexton he is now concentrating more on military scenes including Royal Navy and US Navy Divers. From every diver print sold £5 will be donated to the US Navy SEAL Foundation. If you'd like to know more about his work then check out his website (kevinhaywardart.co.uk) and our previous Strong Island features here.
Gemma Rustell was born and resides on the south coast of Hampshire. After a short career in London as an Architectural Visualiser before moving back to the south coast to focus on developing her own work. Gemma works in many mediums including painting with acrylics and watercolours, photography, 3D and 2D computer graphics.
Port & Lemon just love all things nautical, they're mad about blue and white and like to raise a smile too! They create a quirky mix of nostalgia and nautical wit that strikes a cord, whether you're an old gaffer or a young racer chaser, a galley slave or a fair weather sailor or just someone who loves the sea.
Moira Grice studied Art & Graphics at both Harrow and Newcastle Colleges of Art. Moira works mainly in watercolour, pastel and oil and has had many successful exhibitions in London, Suffolk and West Sussex. She draws inspiration from the environment around her and particularly enjoys the tranquillity and beauty of harbours and countryside, the bold colours and shapes of flowers and the unique characteristics of interesting places, people, architecture and particular moments in time.
William Wyllie was born in London in 1851. He studied at the Royal Academy Schools where he won the Turner Medal. He worked for the White Star Shipping Line and also served in the Royal Navy during the First World War. He painted seascapes portraying maritime subjects from fishing boats to destroyers. His etchings and watercolours featuring life on the Thames and Medway gave him widespread recognition and in 1930 he completed a 42 foot panoramic painting of the Battle of Trafalgar, designed to raise funds to bring HMS Victory into dry dock. Wyllie died in 1931 and is buried at Portchester Castle, just to the north of Portsmouth.
For full details of the artists stocked at the gallery then you can find that on their online shop – whitedoggallery.co.uk/art-shop.
"I am very excited by the change. Hiscock Gallery has been an established part of Southsea culture and history, but we felt it was time to bring a fresh look and feel to our services. Nothing will change in terms of the goods and services – we'll still offer our expert bespoke framing service, great mix of local art and designed led gifts. Plus we also have our fine art printing service available and White Dog Gallery, Southsea will continue to stock a full range of art supplies. We love the vibrant culture that is unique to Portsmouth – and in particular Southsea area – and feel White Dog Gallery, Southsea will fit in and embrace this culture perfectly" Rick Steenhuis.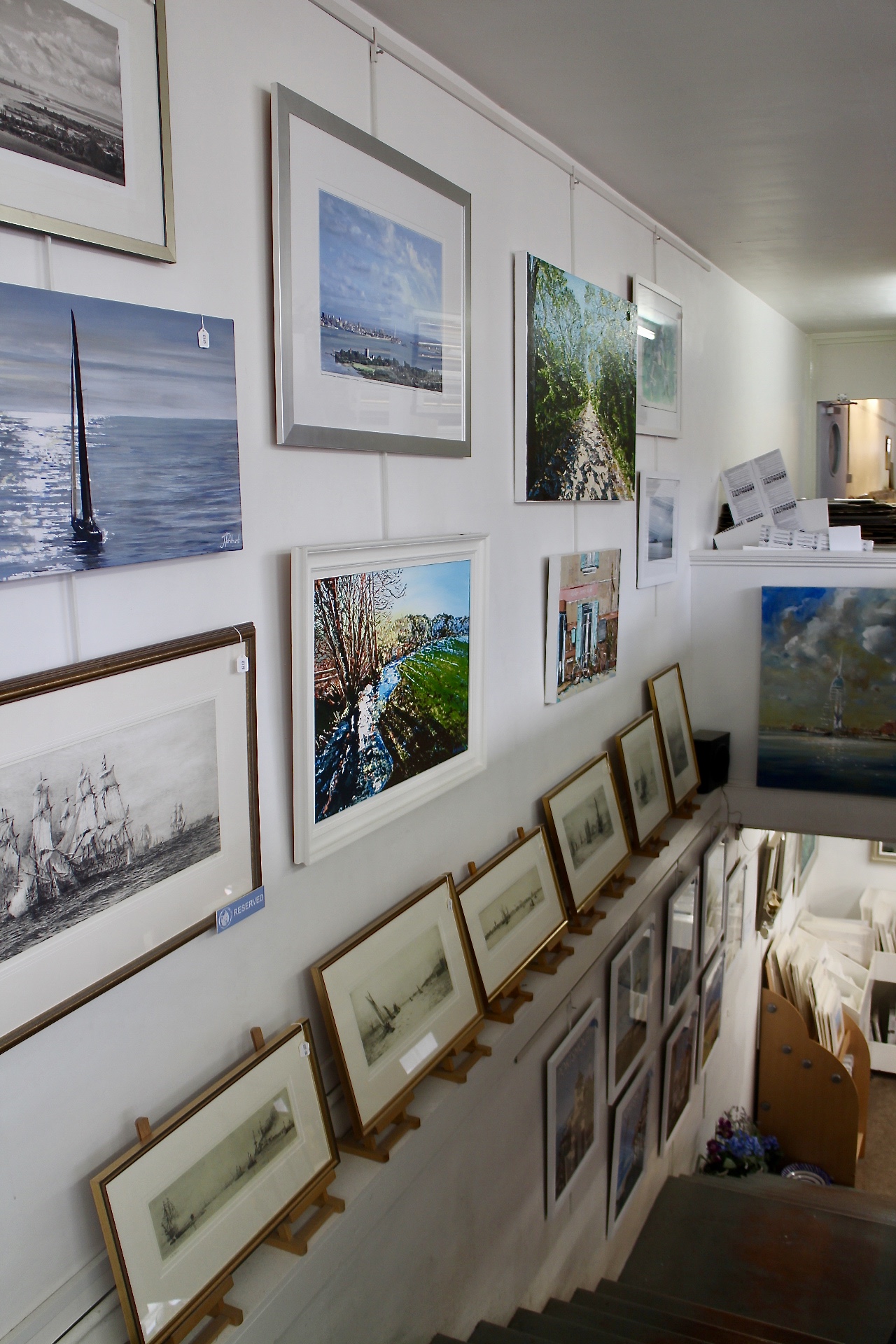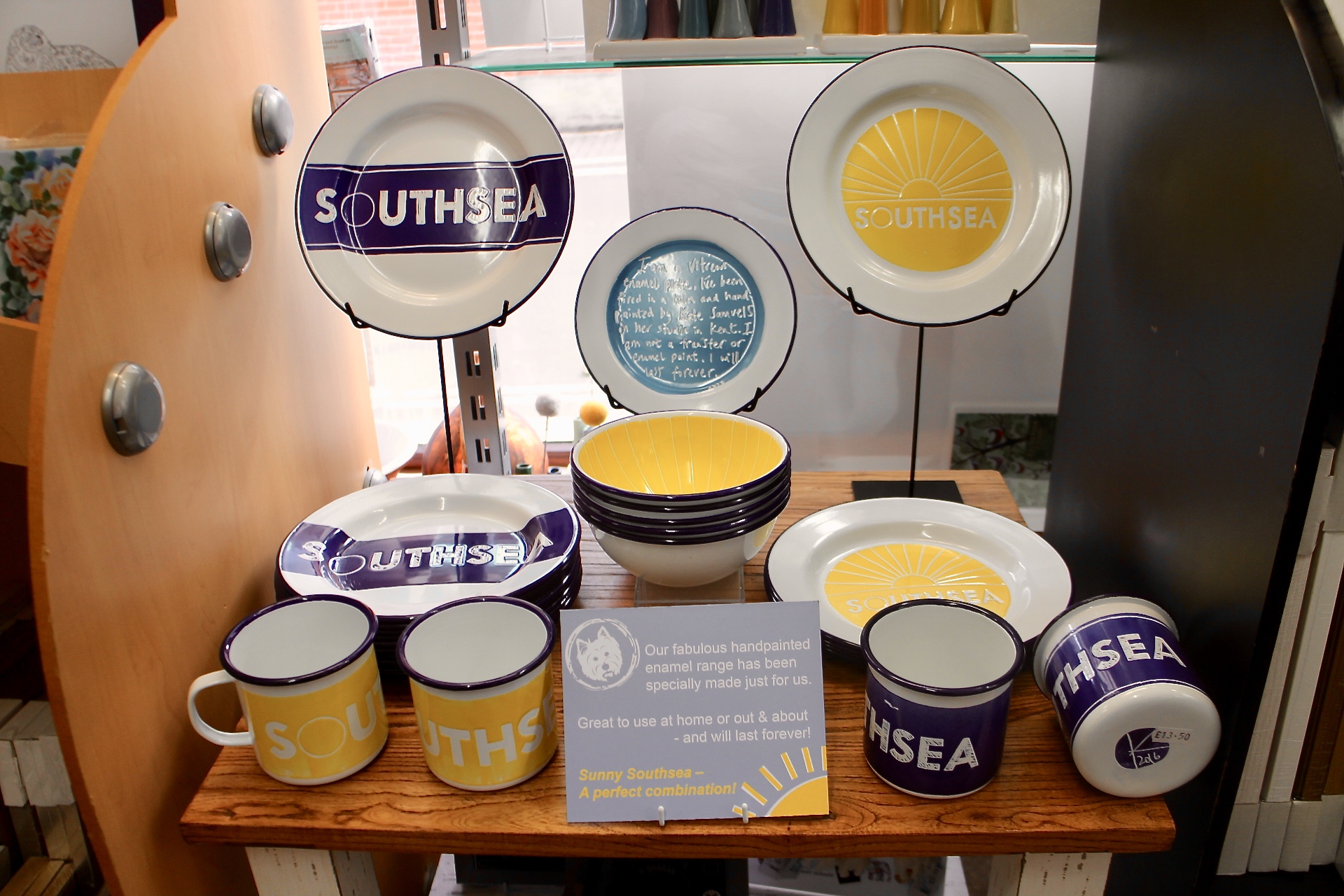 ---