As ever the No. 6 Cinema has some awesome movies on offer this summer. If you haven't yet visited the No. 6 Cinema then I highly recommend it. You will find a mix of thoughtful art house cinema, vintage Hollywood classics and new blockbusters all within the historic blockhouse in Portsmouth's Historic Dockyard.
Be sure to check their website for information on how you can buy tickets and to find their full listings – www.no6cinema.co.uk.
Son Of Saul (15) |  Thursday 2 June | 7pm
Saul Ausländer is a member of the Sonderkommando, the Jewish prisoners forced to assist in the machinery of the Nazi concentration camps. While at work, he discovers the body of a boy he recognises as his son. As the Sonderkommando plan a rebellion, Saul vows to carry out an impossible task: to save the child's body from the flames and to find a rabbi to recite the mourner's Kaddish and offer the boy a proper burial. Winner of the Best Foreign Language Film Oscar and Golden Globe, Son of Saul is Hungarian director László Nemes' blistering debut feature.
Persepolis (12A) | Friday 10th June | 7pm
A touching coming-of-age story about an intelligent, outspoken girl growing up during the Iranian revolution. Paronnaud and Satrapi's debut feature tells of how fundamentalists seized power, forced the veil on women and imprisoned thousands of dissidents. The film is based on Satrapi's series of graphic novels and her childhood experiences in Iran, where she survived traumatic encounters with schoolteachers bent on denying her expression, policemen determined to deny her freedom and Iraqi bombs intended to take her life.
Florence Foster Jenkins (PG) | Saturday 11 June  7pm | Thursday 16 June  4pm
The true story of Florence Foster Jenkins (Meryl Streep), the legendary New York heiress and socialite who obsessively pursued her dream of becoming a great opera singer. The voice she heard in her head was beautiful, but to everyone else it was hilariously awful. Her "husband" and manager, St Clair Bayfield (Hugh Grant) an aristocratic English actor, was determined to protect his beloved Florence from the truth. But when Florence decided to give a public concert at Carnegie Hall in 1944, St Clair knew he faced his greatest challenge.
Seann Walsh On Film at No 6 Cinema | Saturday 18th June | 7pm
Comedian and film fanatics Seann Walsh and one-liner merchant Mark Simmons will be recording their weekly movie podcast in front of a live No 6 Cinema audience on Saturday 18th June.
Each week the pair go through the Box Office Top 5 and get involved in a bit of movie related challenges and discussion. You can download the podcast over on iTunes and AudioBoom. Once the recording has been completed Seann and Mark will be introducing the showing of the cult comedy 'Planes, Trains and Automobiles' starring Steve Martin and legend that is John Candy.
If you would like to attend then you can buy your tickets on the No 6 Cinema website for £15 each – www.no6cinema.co.uk.
Mustang (15) | Thursday 23 June | 7pm
It's the beginning of the summer. In a village in the north of Turkey, Lale and her four sisters come home from school, innocently playing with boys. The supposed debauchery of their games causes a scandal with unintended consequences. The family home slowly turns into a prison, classes on housework and cooking replace school, and marriages begin to be arranged. The five sisters, driven by the same desire for freedom, fight back against the limits imposed on them.
Sing Street (12A) | Saturday 25 June | Midday
From director John Carney (Once and Begin Again) this is a story of 14-year-old Cosmo is growing up in 80's Dublin, dealing with his parents' relationship and money troubles, his drop-out older brother's antics, and  a new public school where the kids are rough and the brothers are tougher. He writes a song, forms a scrappy band with some school mates, writes more songs, and shoots some music videos. How to shoot pop videos in a recession ridden country? Beg, borrow and steal. And steal.
A Hologram For The King (12A) | Saturday 2 July | 7pm
Cultures collide when an American businessman (Tom Hanks) is sent to Saudi Arabia to close what he hopes will be the deal of a lifetime. Baffled by local customs and stymied by an opaque bureaucracy, he eventually finds his footing with the help of a wise-cracking taxi driver and a beautiful Saudi doctor.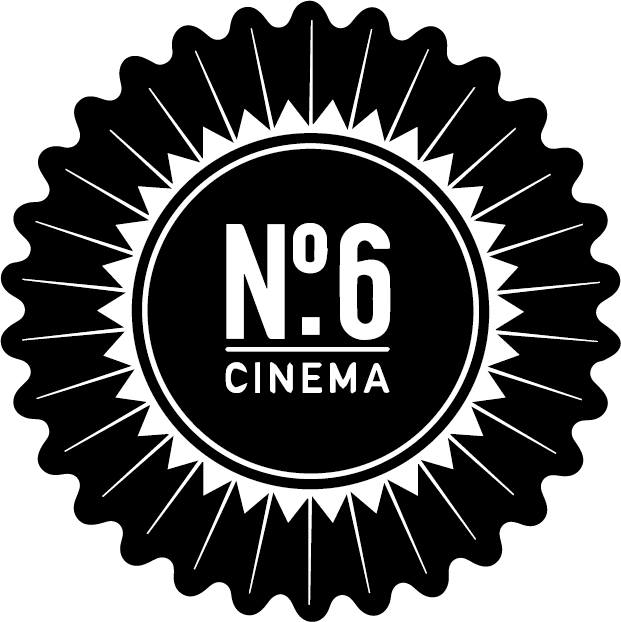 ---