In the thirty second edition of our special features celebrating our favourite south coast based Instagram users, I catch up with Karl Bailey (@KarlBailey).
Can you tell me a little about yourself?
I'm Karl, I'm 29 and have lived in Portsmouth for the last 4.5 years. I work in social care and love to explore new places with my camera.
Can you tell me more about your photographic experience; is this something that you've studied or maybe a hobby that you've developed?
I'm purely self-taught, I've been taking photos on and off for the last 10 years, both as a freelancer and for fun. I studied media in college and hoping to study a photography degree this year.
Do you have a favoured camera or device that you use for your Instagram photography?
95% of my work is shot on film, I use a Nikon F3 or a Konica Hexar AF. Sometimes I'll borrow a Fuji Xpro1 from a friend.
Exploring the theme of local, the south coast has a wide variety of climatic conditions, buildings and landscapes. Are there any places or environments that are personal to you or that you love to photograph?
I love photographing amusements and funfairs, I frequent Clarence Pier and South Parade Pier quite a lot. There's a real sense of personal nostalgia in these locations and I love trying to capture that same feeling in my work.
For you what makes a good photograph stand out?
I'm always attracted to colour and composition and really enjoy street photography. I think documenting a time and place is really important and will really go along way towards contributing to the history of Portsmouth in photos so anything with that in mind grabs me immediately.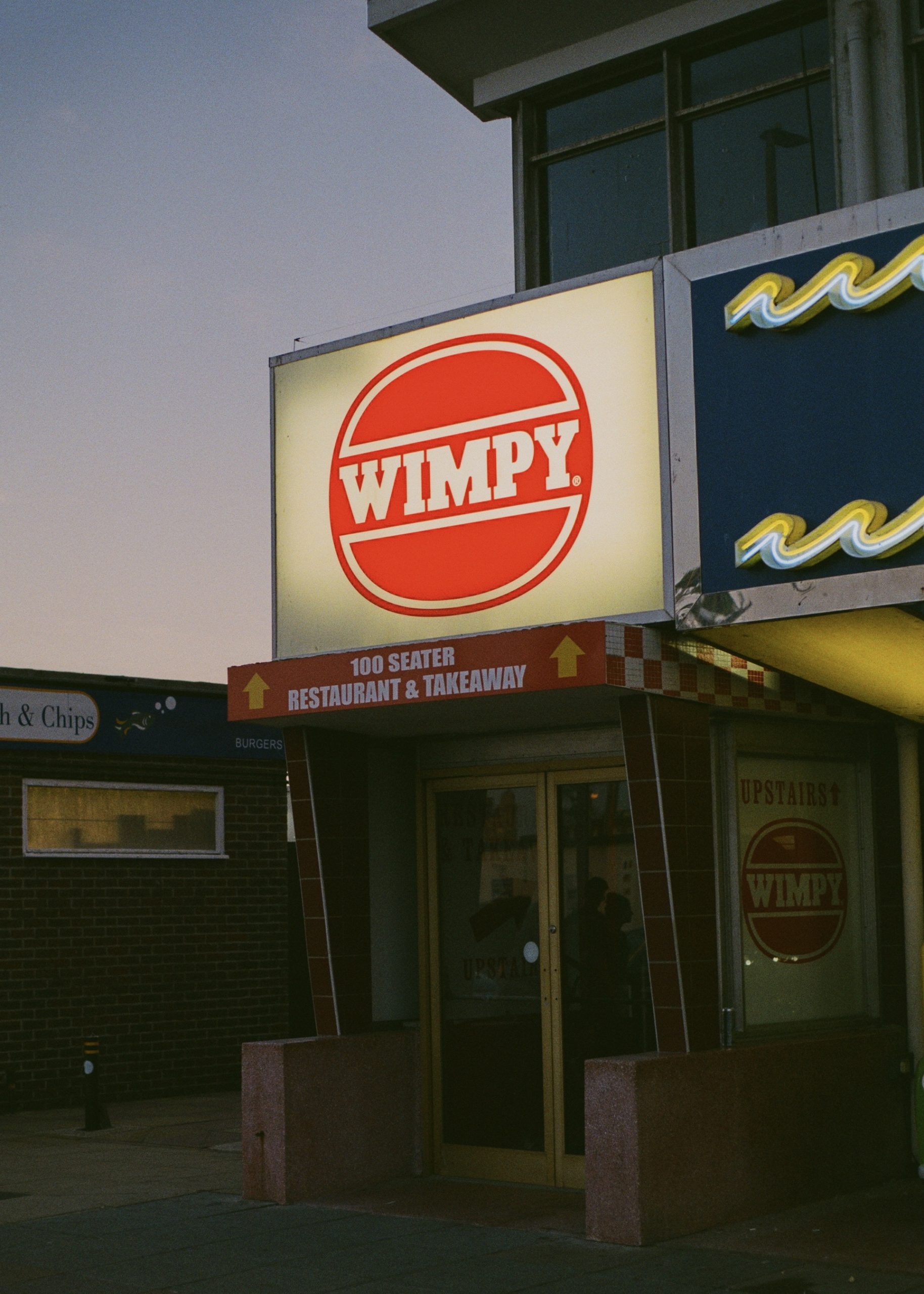 Would you say that you take photos more for yourself or for others?
Photography is like a meditation for me, being out on the street with my camera allows me to almost take a step back and observe through nothing but a lens, it's a joyful experience and this is what compels me to carry on taking photographs.
Are there any other photographers who either influence you or that you would encourage our readers to also check out?
I'm a big fan of the greats… Martin Parr (@martinparrstudio), Alec Soth (littlebrownmushroom), Fred Herzog (@fredherzogphotography)…. locally I'm really enjoying the work of Sam Lloyd (@fortyeighteighteen), and slightly further afield @jfmorrice.
If you would like to get involved or know of a photographer that you think should be on our radar then please drop me an email at stuart@strong-island.co.uk.
---