Southsea's Sea Dog Print Studio has quickly become one of the go-to spots in the city for a variety of printing needs, in particular screen-printing. One year ago, local illustrator, Stu Linfield took over what was once Brilens and has in the last year with the team there pushed the business on to bigger, better and more creative things. So to celebrate this 1st birthday Sea Dog are having a special open studio event where the public can come down and help them celebrate with a party, NEW paper printing launch, print your own poster activity, DJ, drinks (including beers by local craft brewery Staggeringly Good), demos, t-shirt printing and much more.
There will also be a raffle too with many local creatives and businesses (many of which clients of Sea Dog) providing awesome prizes.
To get involved simply visit Sea Dog on the 23rd of February from 16:30–19:30, they are located at 139 Goldsmith Ave, PO4 8QZ. To find out more (including the different raffle prizes) visit the Facebook event.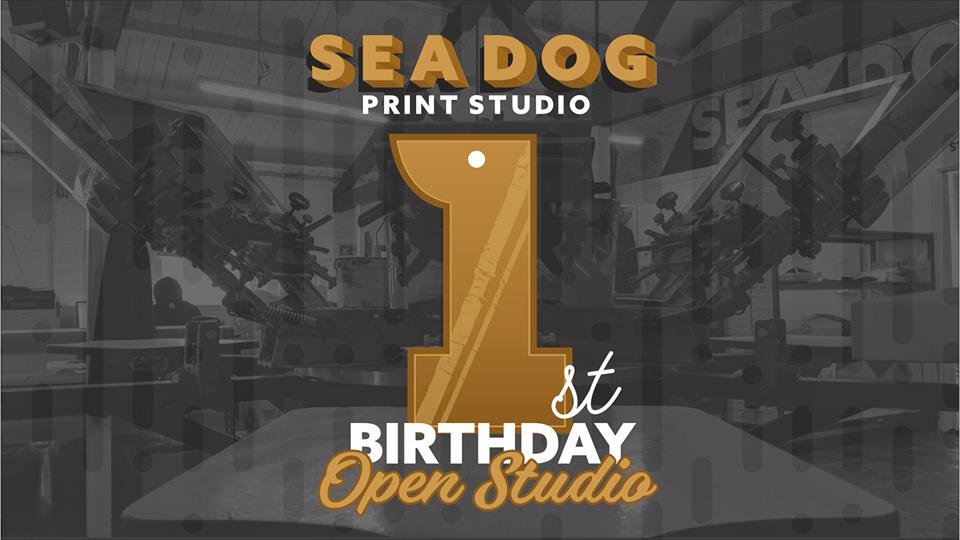 ---