While Dr Sarah Clifford was completing her medical studies she also worked as a biology tutor. She quickly discovered that her pupils found her visual aids a much more effective way to learn. With so much interest in what she was doing, Sarah decided to share her own illustrated notes online.
When I stumbled across Sarah's illustrations on Instagram I was immediately fascinated. I have always been a visual learner and struggled with textbooks. I developed my own way of using the information in there and re-writing much of it into a form that I could understand, these consisted mainly of summarised bullet points and spider diagrams.
Sarah's illustrations cover a whole range of medical and biology topics including Cardiovascular, Embryology, Musculoskeletal, Neurology, Gastroenterology and Respiratory. She has also referenced her illustrations when explaining conditions and treatments to patients and their families.
Sarah describes that "When I started biology it was a real jump in the depth that you have to study at. I had to get inside the material that was in front me and understand it. I didn't know what I was looking at so I started to draw, all of a sudden I was able to start integrating it with the other information and literally build up a picture. Ten years later and I am still using that technique and that completely changed by studies from then on."
During her lectures, Sarah opts for a more traditional pencil to create her illustrated notes. The most important thing is to keep up with the pace of the lecture and not miss any important information. This is a skill that she has developed with practice.
When she is not using good old pencil and pens she uses an iPad Pro with the Apple Pencil to create her illustrations. While travelling on the train to lectures, she explains that the 9'7 is a perfect size, it's small, light and easy to transport. For the illustrated video tutorials or dual screening, she opts for the 12'9 due to the larger surface for drawing and viewing.
In October last year, Sarah was invited by Apple to their flagship London store on Regent Street to give a presentation and live class on Science & Illustration, as part of The Big Draw – the world's largest drawing festival. You can catch the full video over on her YouTube channel.
Sarah credits her A-Level biology teacher's use of diagrams for being as an inspiration to her. "It was like a lightbulb moment for me, realising that when I could picture what was happening, I could understand and remember it! It was from then on that I started trying to picture everything I read, then drawing it out to make sense of it. Once I started to understand it, I loved it! It was like this fascinating new world had been unveiled. It also opened up a whole load more opportunities, including possibly medicine!"
Sarah was quite surprised about how popular her illustrations were among her followers, she currently has 71,000. She decided to make vlogs after receiving tons of questions through her Instagram. These varied from how she studies, what it's like studying Medicine in the UK and how she balances her my lifestyle with studies.
"It was like a lightbulb moment for me, realising that when I could picture what was happening, I could understand and remember it!"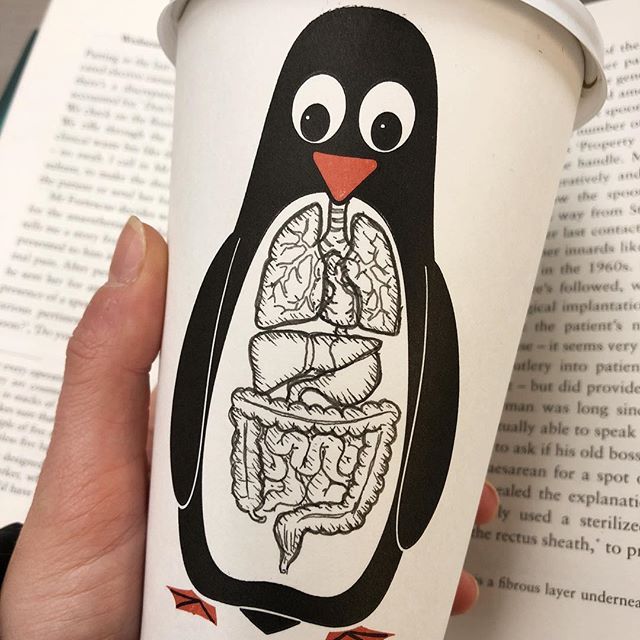 Now she has qualified Sarah is halfway through her gap year where she has been making lots more medical illustrations and educational content for her website. Whether you have any interest in medicine or not I thoroughly recommend giving Sarah a follow over on her various social media sites. Her approach is not limited to scientific topics and it may be useful for those currently studying now or maybe even parents who are looking to support their children with their homework. If you are studying medicine then you can purchase Sarah's notes to assist with your own studies. More information can be found over on her website which is linked below.
---