Many iPhone and iPad users will recognise the Apple News symbol above but most of you have probably never used it before. Apple News is a pre-installed app that collects stories and articles from a huge selection of topics from sources including top news organisations and independent publications. The more you read, the better Apple News get at understanding your interests, refining the selection of articles and stories delivered to your newsfeed so they are relevant to your interests.
Apple News is a great way of accessing Strong Island! To start following us you simply need to search 'Strong Island' and hit the add symbol to receive our articles and stories on your newsfeed. As well as specific publications you can follow topics of interest such Victorious Festival, Portsmouth FC or even a wider topic such as photography. The only drawback is that you won't be able to view YouTube clips within our articles on Apple News, you'll have to go straight to the website for that. Fingers crossed that might change in future but with Google owning YouTube who knows?
I've started using it myself and it's a great way for me to stay up to date on my sport, movies and important political issues. Give it a go and see what you think.
For more information check out what Apple say themselves by visiting www.apple.com/uk/news.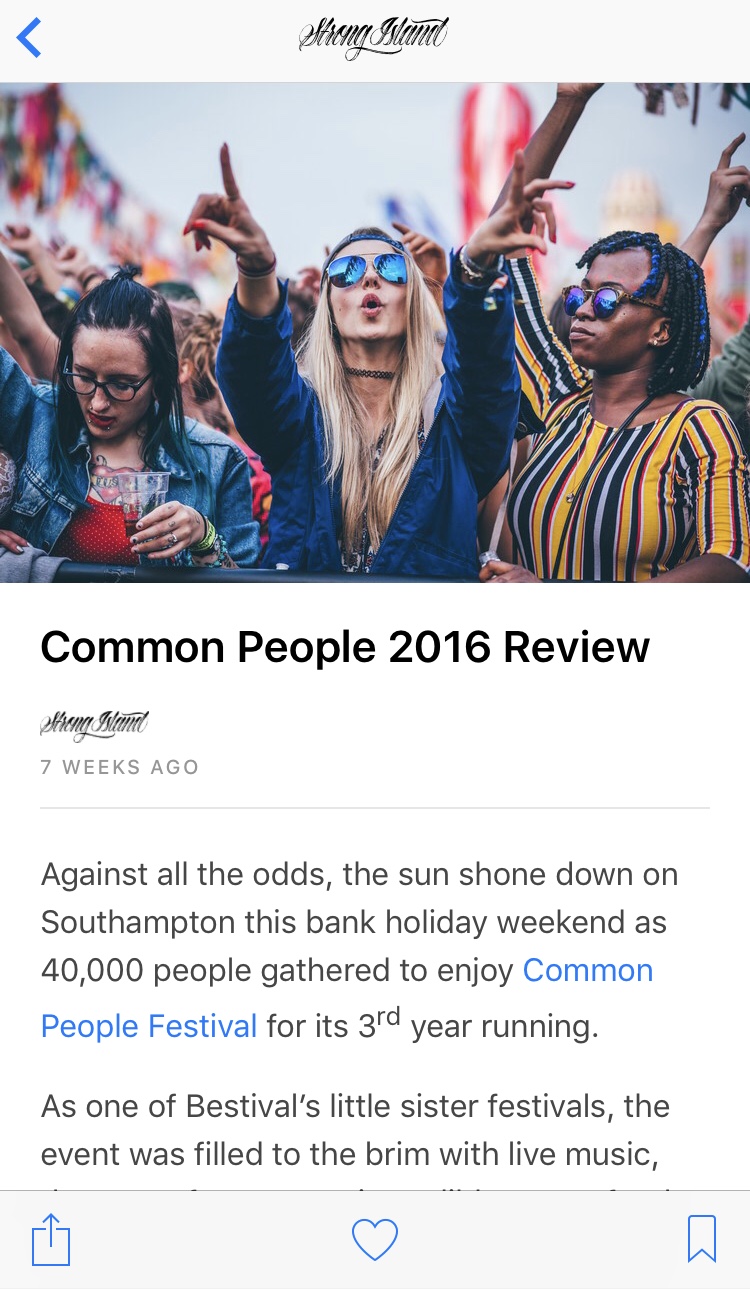 ---