This April the team of volunteers behind the No. 6 Cinema are continuing to offer an awesome selection of movies. If you haven't yet visited the No. 6 Cinema then I highly recommend it. You will find a mix of thoughtful art house cinema, vintage Hollywood classics and new blockbusters all within the historic blockhouse in Portsmouth's Historic Dockyard.
Be sure to check their website for information on how you can buy tickets and find their full listings – www.no6cinema.co.uk.
Lion (PG) | Saturday 1st April |  7pm
A five-year-old Indian boy finds himself lost in Kolkata, thousands of miles from home. After surviving many challenges, he is sent to Australia for adoption. As a young adult, he returns to India in order to find his real family.
The Love Witch (15) | Friday 7th April |  7pm
Elaine, a beautiful young witch, is determined to find a man to love her. She makes spells and potions, picks up men and seduces them, leaving her with a string of hapless victims. When she finally meets the man of her dreams, her desperation to be loved drives her to the brink of insanity and murder.
Fences (12A) | Saturday 8th April |  7pm
Troy Maxson is a mid-century Pittsburg sanitation worker who once dreamed of a baseball career, but was too old when the major leagues began admitting black players. He tries to be a good husband and father, but his lost dream of glory eats him, and causes him to make a decision that threatens to tear his family apart.
Rogue One: A Star Wars Story (12A) | Thursday 13th April |  4:15pm
In a time of conflict, a group of unlikely heroes band together on a mission to steal the plans to the Death Star, the Empire's ultimate weapon of destruction. This key event in the Star Wars timeline brings together ordinary people who choose to do extraordinary things, and in doing so, become part of something greater than themselves.
Certain Women (12A) | Thursday 13th April |  7:15pm
Three women strive to forge their own paths amidst the wide-open plains of the American Northwest: a lawyer who finds herself contending with both office sexism and a hostage situation; a wife and mother whose determination to build her dream home puts her at odds with the men in her life; and a young law student who forms an ambiguous bond with a lonely ranch hand.
Elle (18) | Friday 21st April |  7:00pm
Directed by acclaimed director Paul Verhoeven. Michèle seems indestructible. Head of a successful video game company, she brings the same ruthless attitude to her love life as to business. Being attacked in her home by an unknown assailant changes Michèle's life forever. When she resolutely tracks the man down, they are both drawn into a curious and thrilling game – a game that may, at any moment, spiral out of control.
Viceroy's House (12A) | Saturday 22nd April |  7:00pm
In 1947, the British rule of India is coming to an end.  Lord Mountbatten assumed the post of the last Viceroy, responsible for handing India back to its people. Mountbatten lived upstairs with his wife and daughter. Downstairs lived their 500 servants. As the political elite wrangle over the birth of independent India, conflict erupts throughout the House and a catastrophic decision was taken with global repercussions.
RSC Live: Julius Caesar (12A) | Wednesday 26th April |  7:00pm
Angus Jackson directs Shakespeare's epic political tragedy, broadcast live via satellite. As the race to claim the empire spirals out of control. Caesar returns from war, all-conquering, but mutiny is rumbling through the corridors of power. The politics of spin and betrayal turn into violence. They have teamed up with the restaurant in Boathouse 4 to offer dinner before the play and you can book your meal from this website. Choose from the following main courses:
* Grilled chicken breast, braised little gem sautéed peas new potatoes and bacon lardons
* Baked fish pie with creamy mashed potatoes, buttered Spring greens
* Hampshire watercress, purple sprouting broccoli on fettuccine pasta, soft poached free range egg. (V)
The bar at Boathouse 4 will be open from 16.30 and dinner will be served from 17.00. There will be options for starters and desserts which may be ordered at the restaurant  for an additional charge.
One Flew Over The Cuckoo's Nest (15) | Friday 28th April |  7:00pm
A criminal pleads insanity after getting into trouble again and once in the mental institution, rebels against the oppressive nurse and rallies up the scared patients. The great Jack Nicholson is 80 years old this year and this is a special screening to celebrate his brilliant career.
Moonlight (15) | Saturday 29th April |  7:00pm
Moonlight chronicles the life of a young black man from childhood to adulthood as he struggles to find his place in the world, whilst growing up in a rough Miami neighbourhood. This is a timeless story of self-discovery and human connection.
The No 6 Cinema have also just announced that they are bringing The Incredible Moving Picturehouse to Southsea seafront. On Saturday 17th June the enormous mobile cinema will be positioned on Southsea Common near opposite The Queen's Hotel. The 100 seater cinema will be showing four movies throughout the day and you can get your tickets from www.no6cinema.co.uk. Pie and Vinyl will also be on hand all day supplying a selection of their famous pies.
Showing on the day will be Tron, Their Finest, The Life Aquatic with Steve Zissou and Jaws.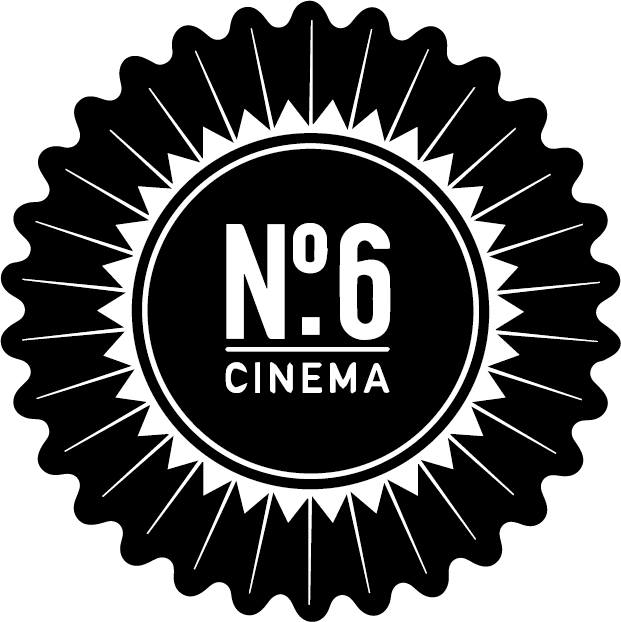 ---