Designer Sir Kenneth Grange and Journalist & Photographer Barbara Chandler were guests today of Anglepoise and The University of Portsmouth.
Sir Kenneth was one of the founding partners of Pentagram and an Industrial designer, responsible for such iconic products as the Kodak Instamatic Camera, the Kenwood Chef, the Intercity 125 Train, and the updated London Taxi. In 2003 he became design director of Anglepoise which is based here in Portsmouth.
Barbara Chandler is a leading and well respected journalist working for the London Evening Standard for over 20 years, and currently has a design column in Homes & Gardens. Barbara is also a successful photographer with her best selling book Love London and her most recent exhibition The Joy of Design which launched last year at designjunction as part of The London Design Festival, to support the Out of the Dark charity.
The first stop of the day was to see the Changing Faces installation at the University of Portsmouth Eldon Building where they were met by Professor Catherine Harper, Dean of The Faculty of Creative and Cultural Industries and Denise Callender the promotions manager. The Anglepoise installation has been very well received and is based on a similar installation that was designed by Sir Kenneth for his Retrospective show ' Making Britain Modern' at The Design Museum, London in 2011.
The next stop was a visit to All About Tea to see the tea bag making making machine, expertly hosted by Andrew Gadsden and of course sample Portsmouth Tea and Southsea Green Tea. After taking in the fantasic views on a clear sunny day from the Spinnaker Tower, Aspex gallery was next on the list to view the Creating Balance exhibition. Most of the lamps used in the project were designed by Sir Kenneth and it was great for him to view the final outcomes and hear from gallery director Jo Bushnell on how successful the exhibition has been.  Working with staff, students, the creative community and businesses enable projects like this to gain a greater momentum and wider remit.
The Beneficial Foundation Charity then gave everyone a tour of their premises and materials bank near Rodney Road and discussed how they work with community groups especially those with learning difficulties helping them to get into work and provide access to training facilities.
The last stop of the day was for Barbara to officially open her Joy of Design exhibition at Anglepoise Head Office in Farlington. Staff, participants of the Creating Balance Project were also in attendance. The exhibition features photographs of nearly 70 leading designers.
"It was a fantastic tour around the city, celebrating the fantastic places, spaces and people that Portsmouth has to offer. Culminating in a small and intimate launch of the 'Joy of Design' exhibition here at Anglepoise, by Barbara Chandler. Who has been a superstar of the British Design scene over the years supporting everybody from established design companies to up and coming designers."
Simon Terry, Brand and Innovation Director of Anglepoise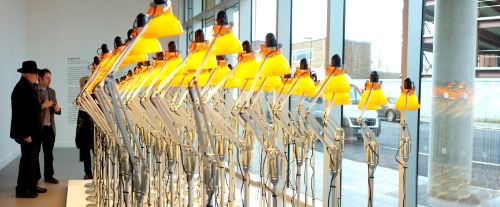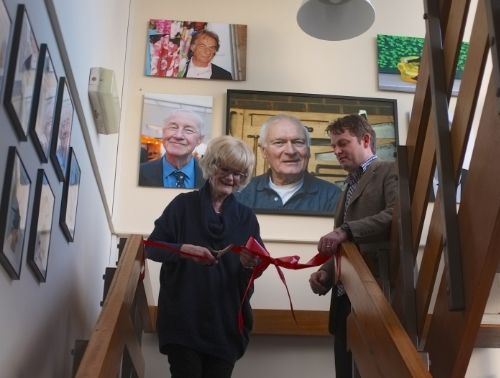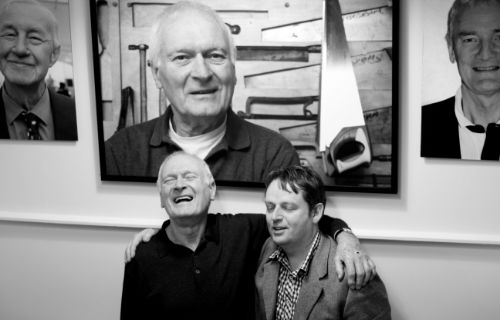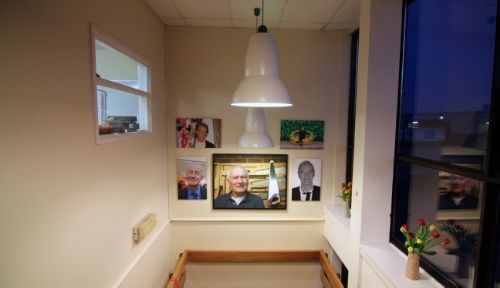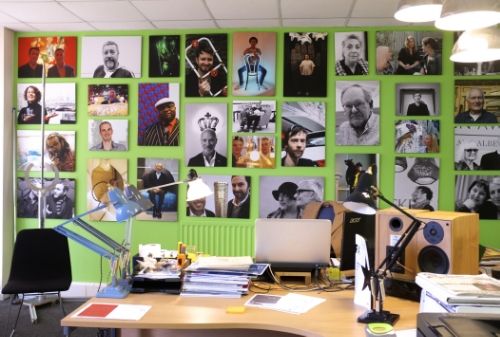 ---