Some of you may remember that on 31st July 2010, ​Aspex​ installed a 16 metre tall Ultrasaurus sculpture by internationally renowned artists Heather & Ivan Morison, on Southsea Common.
Heather Peak and Ivan Morison have worked together as an artist duo, under the name Heather and Ivan Morison, since 2003, establishing an ambitious collaborative practice that transcends the divisions between art, architecture and theatre. They have exhibited widely across the UK, Europe, Australia, Canada and the USA.
The artwork, titled ​Luna Park​ was visited, photographed, climbed on and enjoyed by thousands of Portsmouth residents until it unexpectedly burnt down on 1st October, preventing a tour of the sculpture to Colchester and Cardiff.
This summer ​Aspex Gallery​ celebrate ten years since ​Luna Park – ​the incredible Southsea dinosaur that towered over the Common.
By collaborating with the artists Heather & Ivan Morison on a Virtual Reality experience of the sculpture on Southsea Common we will bring it alive again. What better way to bring this city back together – remembering our heritage and building something new together.
Aspex are asking you to share your memories of that time and celebrate with us by sending in your photographs and recollections of the Ultrasaurus to lunapark@aspex.org.uk.
Luna Park 10 Years​ will go live today​, at the same time as ​Aspex​ launches its Crowdfunder campaign, raising money for a permanent tribute to the Ultrasaurus. Combined public and Portsmouth City Council support will go towards commissioning a bronze sculpture to be installed on the seafront in 2021 and an interactive photo archive that will keep your memories alive as part of this city's history.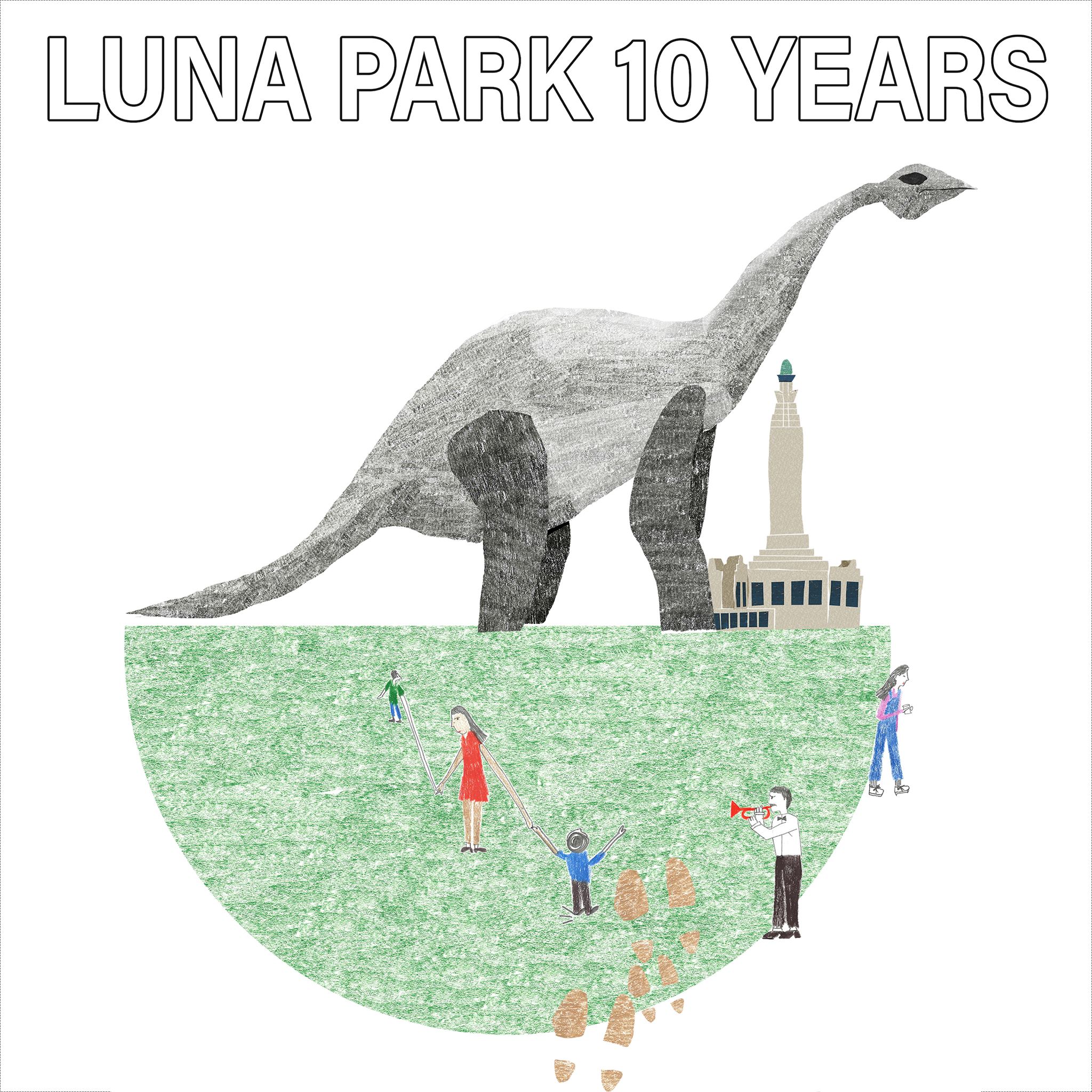 An extensive programme of activities will include the 'Do-you-think-they-saw-us' Arts trail, a Dinosaur Cake Competition in partnership with The Tenth Hole; a screening of '​An Unreachable Country. A LongWayToGo',​ the film which shows the making of the Ultrasaurus sculpture in Serbia; Heather and Ivan Morison in conversation about the project via Zoom; and the official launch of the crowdfunding campaign. Full details of the events can be found on the website.
Aspex's​ Learning Team will also be running a series of free ​Luna Park 10 Years​ related activities through the #AspexatHome digital programme on the @aspex_takepart Instagram page, and running a special art project with St George's Beneficial C of E Primary School in Portsea, which will result in an exhibition at ​Aspex​ when the building reopens to the public soon.
---