The Savoy Building has been a key part of the Southsea seafront for over 80 years. Built in 1929 with it's location opposite South Parade Pier The Savoy started out as a popular ballroom (and aquarium!) and through the years became a key live music venue in the 60s, including playing host to The Beatles on 7th April 1963. In more recent times the building became split up in to separate clubs and venues that went under many names through the 90s and 00s before closing and slowly becoming derelict. The left half of the building that once was home to the infamous 5th Avenue was demolished a couple of years ago and the remaining part of the building was sadly destroyed by fire yesterday.
The building was for many years the hub of Southsea when it came to people going out in the evening and will for many hold some fond memories (for me it was the hip hop night downstairs in 5th and the weekly rock night downstairs next door). If you have any memories of the place, be it queueing up for a late night burger at the corner shop, waiting for ages for a taxi, a particularly rawkus night out…anything, please add them as a comment, we would love to hear them. Also if you have any photos or video of the building from before, during or after the fire please send them over: contact@strong-island.co.uk.
The following photos were sent to us by Strong Islanders: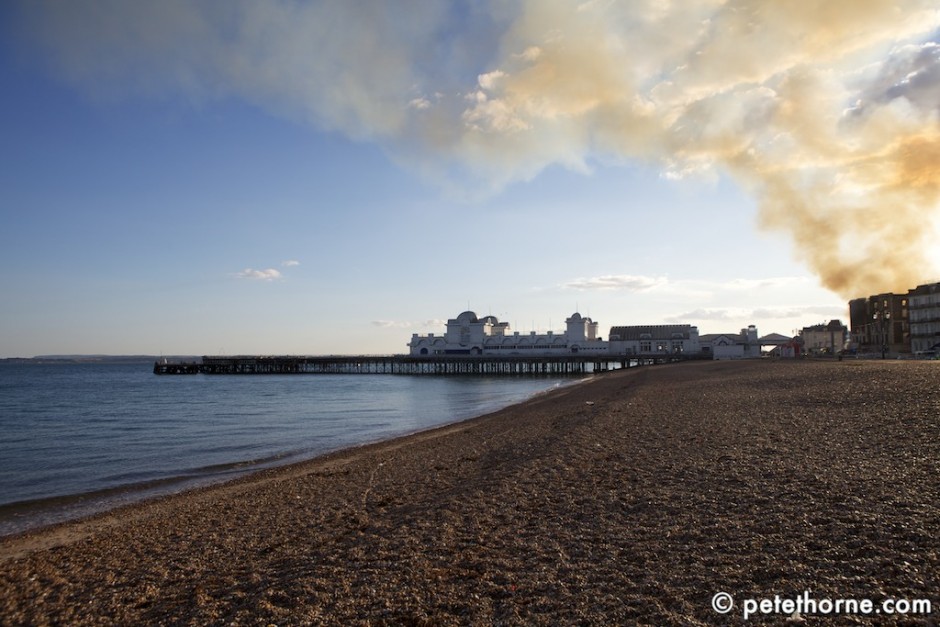 Photos by Pete Thorne


View from Portchester by Brad Goddard
Photo by Matt Maber
Photo by Sarah Dobinson
Photo by Charlie's Dad
View more photos from yesterday's post HERE.
Video by Pete Thorne
Video by iamthegtard
---