Sunday was a day of writing followed by a trip down to Brighton in the late afternoon to see Albert Hammond Jr at the Concorde 2. I used this as an excuse to get down into the lanes for a browse and to grab some food before heading to the venue. This was my first visit to Concorde 2. The classic Victorian building on Brighton promenade and has been home to a number of cafes & amusements over the years before settling in its current guise. 
I arrived at the venue just after the doors opened as I was keen to see the support act for the evening who were an all-girl band by the name of Yassassin. This is also a name of a David Bowie track but I'm not sure if the two are connected? I'd heard a lot about the band but had not actually managed to see them live until tonight. Yassassin took to the stage and it was clear to see from the outset that they have an infectious sound that has you hooked straight away! A superb energy was created by the band as they flew through half a dozen tracks or more, with their driving drum beat, shuddering bass lines, loud guitars and sultry vocals! 'Pretty Face', 'Citizen' and 'Seasoned Like a Chicken' are personal favourites.  Yassassin has just recently released a new single called 'Reckless' and will also be playing at Dials Festival topping the bill at the Wine Vaults on 6th October. Make sure you take the time to check them out!
Albert Hammond Jr comes with real musical pedigree being the full-time rhythm guitarist of The Strokes and also the son of Albert Hammond Snr, who has written songs for some of the greats including Aretha Franklin, Willie Nelson and Diana Ross. The Strokes have been on a mini hiatus of late which has meant that Albert Hammond Jr has been able to explore his solo career in more detail as opposed to in between releases from The Strokes. Hammond has just released his fourth solo album Francis Trouble which sees him explore and pay homage to the death of his twin and his own birth, as well as the complexities of identity that arise because of their intermingling. Hammond's mother miscarried but Albert continued to grow undetected until she was nearly six months pregnant.
Albert and band entered the fray just before 9pm to a sell out crowd. Hammond Jr is very interactive with the mixed crowd from the off and has his trusty 1985 '70s reissue White Fender Stratocaster by his side at all times. It's interesting to note that Hammond Jr doesn't play guitar on the tracks as much as I would have thought, much of this is played by the band. The set consists mostly of the new material with 8 track being played including 'DvL,' 'Set to Attack' and 'Rocky's Late Night'. Further interaction during the gig pursues with it culminating in Hammond Jr jumping the barrier into the crowd to mosh with those at the front and a little bit of dancing thrown in too with the ladies from Yassassin, much to their delight.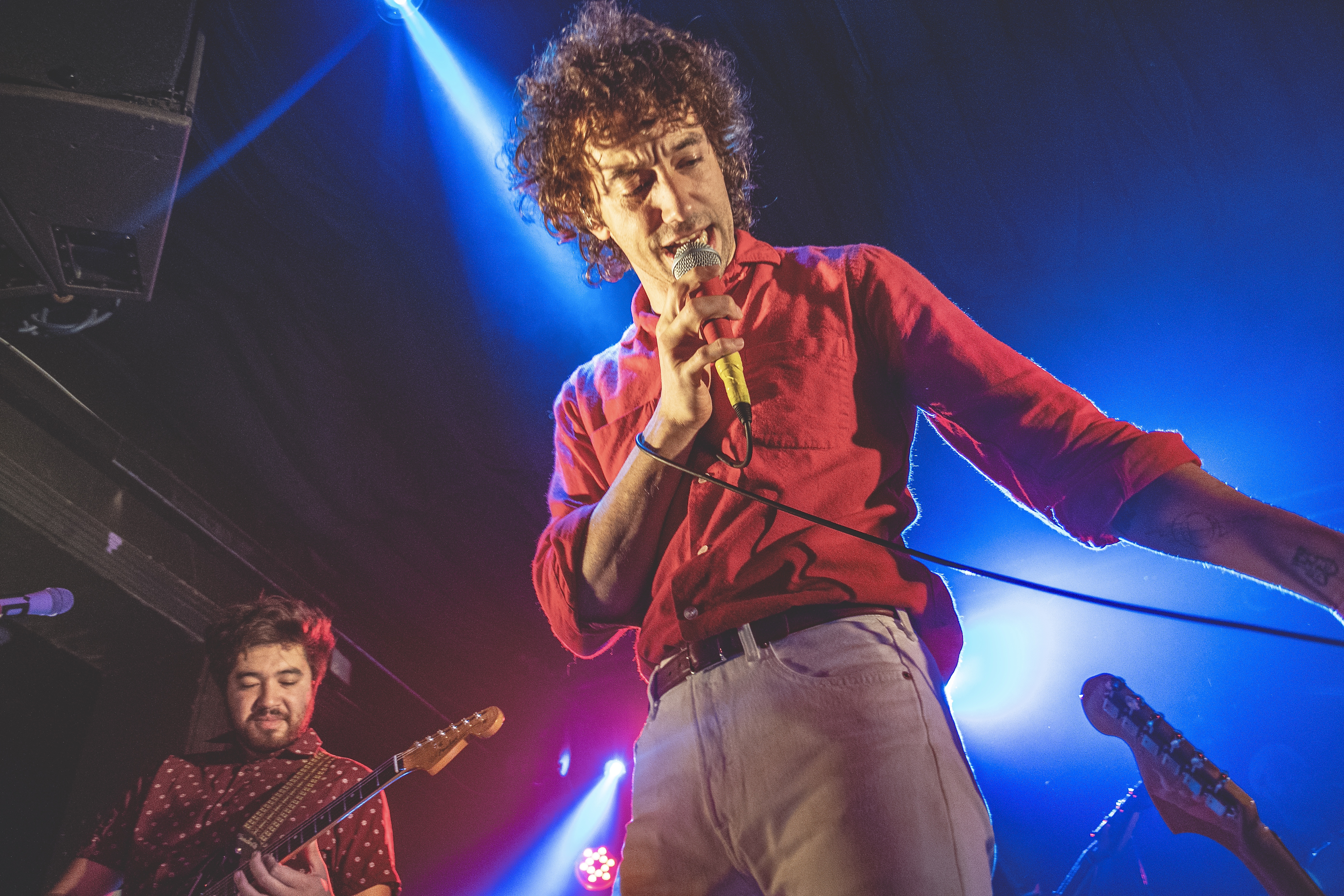 Much of the rest of the set included numbers from Hammond's 2013 EP 'AHJ' and 2006's debut solo release "Yours to Keep' tracks included 'St Justice', 'Rude Customer', 'Muted Beatings' 'Postal Blowfish' and Everyone Gets a Star'.
I had struggled to get into the music of Hammond Jr over the years partly due to fact that I couldn't get the sounds of The Strokes out of my head. This time around with the new album it is a totally different feel and hearing the new tracks live has meant that this has taken on a different dimension for me.
---