Camp Bestival takes place on the weekend of 28th-31st July at Lulworth Castle in Dorset. The event is the "little sister" to Rob Da Bank's Bestival over on the Isle of Wight.
Commander Rob da Bank recently wrote to Strong Island from the Camp Bestival Space Station which is currently orbiting the planet somewhere over Dorset: "Attention all space personnel, cosmic explorers, astronauts and little astronutters… prepare for blast off. Yes friends it's time to whizz off into orbit down at Lulworth Castle aka Spacecamp Dorset and explore the outer regions of our glorious galaxy, the stars, the planets, the moondust, the asteroids and the occasional scary black hole…and remember kids – Outer Space is the place!"
Topping the bill on Friday night will be the red headed Barbarella Jess Glynne, Saturday the sellar DJ FatBoy Slim will be taking to the stage and Astronutters Tears For Fears who helped define the sound of the 80s will be taking us into orbit on Sunday night to close the festival. Over the weekend you can also expect to enjoy live performances from Arrested Development, Turin Brakes, Katy B, DJ Yoda, Jamie Lawson, Brand New Heavies, Reggie n Bollie, Loyle Carner, Dawn Penn and of course The Cuban Brothers.
As well as music you will find comedy from the great Jasper Carrot, The Chuckle Brothers, Kerry Godliman and Keith Farnan. And that's not all! Searching the possibilities of infinite space throughout the weekend, we will also have cosmic flare from Aliens Love Underpants, Dick and Dom and Mr Tumble, as well as Flying Astronauts, Space to Earth Challenge, Planetariums, Cosmology Workshops, Stargazing, Rocket Building, Space Smells. Plus With plenty of edifying action from the National Space Centre, UK Space Agency, The Science Museum, Royal Observatory Greenwich, Tudors on Tour and fresh from Common People the World's Biggest Bouncy Castle!
The kind folks being the Camp Bestival have donated a family (2 adults and up to 4 children) day ticket for a day of your choice. All you need to do is email your answers to stuart@strong-island.co.uk before midnight on Sunday 17th July. The winner be contact directly and announced on social media soon after.
How many planets are closer to our sun than Earth?
According to the Camp Bestival theatre line up what do aliens love?
What is the name of the commercial starship featured in Ridley Scott's 1979 movie Alien?
Name one of the three astronauts who took part in the Apollo 13 space flight.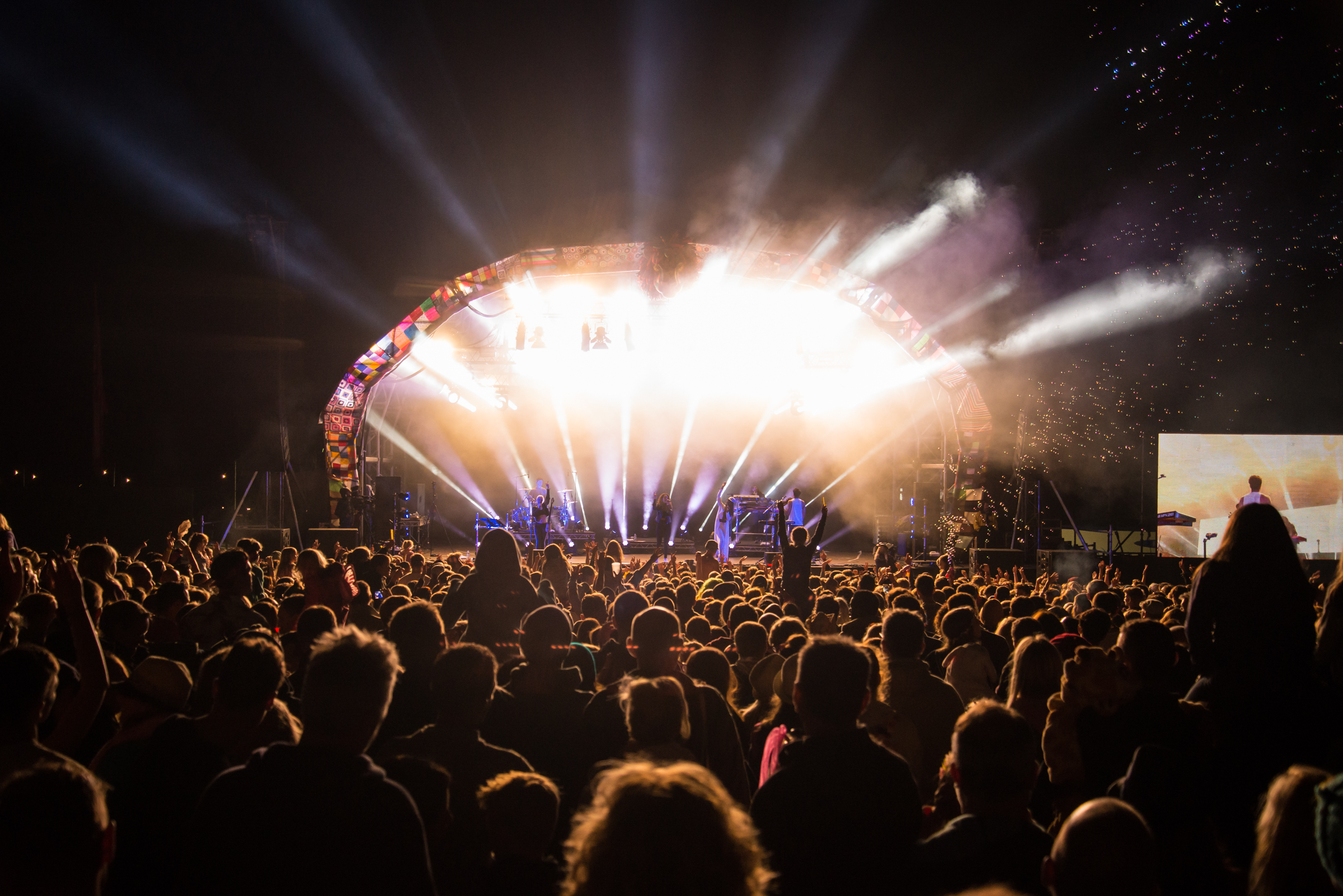 Photos courtesy of Camp Bestival.
---