With the 6th of June fast approaching Portsmouth, due to being a key embarkation point, is home to many different events, projects and more that look back 70 years to D-Day. Local artists & architects Deer Park Alpha and Oliver Merkin were commissioned by Portsmouth City Council to produce a new commemorative, sculptural art installation for the city, which was unveiled yesterday by D-Day veterans, the artists, young people, members of the council and the press in front of a large local crowd.
Five Beaches is formed from five perfectly formed cubes of Caen stone (which the artists sourced from a Normandy quarry in person) seemingly suspended in a row on perfect steel mirror. Each stone represents one of the five D-Day landing beaches, known by their code names as Utah, Omaha, Gold, Juno, and Sword, and the geographic, clean line of the beach cuts through the top surface of each stone. Looking a little closer, you will find around the inside edge of the mirror base 300 individual soldiers embedded in concrete.
The piece itself sees considered, minimalist, geometric form thoughtfully map out the locations where soldiers from all of the allies changed the direction of WWII and many sacrificed their lives…succeeding as both a memorial to those that fell and as a piece of contemporary public art. After the unveiling it was compelling to see one of the D-Day veterans touch the cube of the beach which he landed upon, pointing out the very spot on the carved shore line in the French stone where he disembarked his landing craft. The mirrored surface seemingly holding the stones in time and space, the sky (and the allied flags) reflected back.
"D-Day itself is such a unique and awesome event, emotionally almost beyond comprehension to us some 70 years later, and we do not wish to proscribe what veterans or visitors will feel about the piece – The abstract nature of the artwork aims to encourage reflection on what D-Day is and means to each individual". Carl & Oliver
If you are walking along the seafront or visiting the D-Day Museum I highly recommend visiting Five Beaches yourself.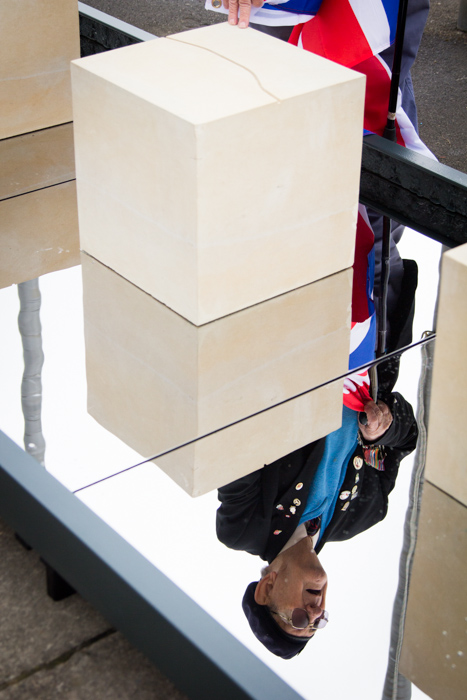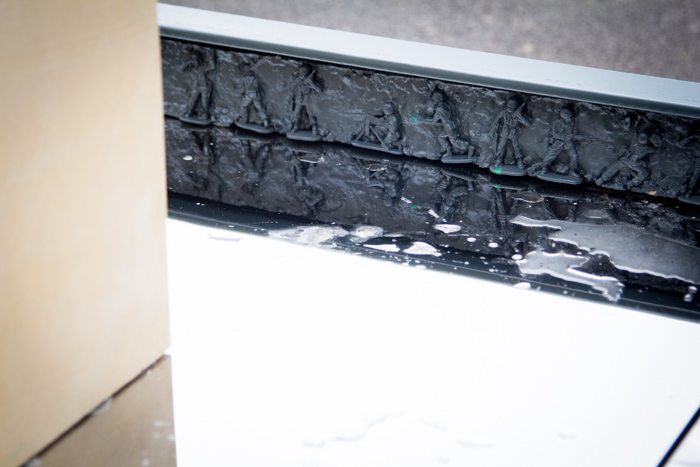 ---