Castle Road has enjoyed something of a renaissance recently, with successful street fairs and the expansion of Pie & Vinyl the road has reaffirmed itself as one of Southsea's most treasured locations.
The street is home to a number of eateries and cafe's and it's food culture seems to be coming into it's own with something for everyone. From casual coffee stops, sandwiches, pies and now the reinvention of landmark bistro Truffles. The once dark and somewhat uninviting restaurant which has inhabited the same spot for decades is now under new ownership. The transformation is a thing of chic coastal beauty.
I caught up with the owner Dayne Hobbes who immediately made us feel relaxed with a coffee and a smile. As we sat down head chef Tim Trussler appeared with a basket of freshly baked bread and we began to discuss everything from interior design to Scandinavian baking.
Tell us about your journey? How did you come to own Truffles?
Truffles really is a family business, we're all involved and between us have around 80 years experience in the restaurant business. I only moved to Southsea a year ago but first dreamed about having a restaurant on Castle Road ten years ago when we walked through here one day. I remember walking past thinking how much I'd like to own this place. It's purely by word of mouth I came to own the restaurant. We've now been open 3 weeks!
Truffles has been completely renovated, talk us through the transformation?
The whole place has been completely opened up, we have re-used some of the original furniture and the kitchen required the most work. The kitchen is open onto the restaurant and Tim can easily communicate with front of house, keep an eye on what's going on and also chat with customers. We sanded the dark wood floors to reveal light and bright boards, the walls are painted in Farrow and Ball which was a bit of a treat. The enormous mirror is a local purchase from Victoriana on Marmion Road. Overall the place has a relaxed coastal feel to reflect the locality.
How would you describe your menu, ingredients and wine selection?
We are British food with a French twist, our ingredients are sourced locally and our menu changes to reflect the seasons. Tim our chef trained under Gary Rhodes at Michelin starred Rhodes in the Square, London. Our seafood comes from Viviers and Johnson's and as we are surrounded by the Hampshire countryside we get beautiful fresh game. We are very passionate about English wine and recommend Nyetimber a sparkling wine that easily rivals Champagne. We can match wines to your food and I do plan to have tastings (Dayne has a diploma from the Wine and Spirit education trust).
We enjoyed lunch which costs £9 for two courses or £12 for three courses. I have already booked in a birthday lunch in January and I can honestly say the food was wonderful and great value for money.
You can find more information, contact details and menus on the Truffles website.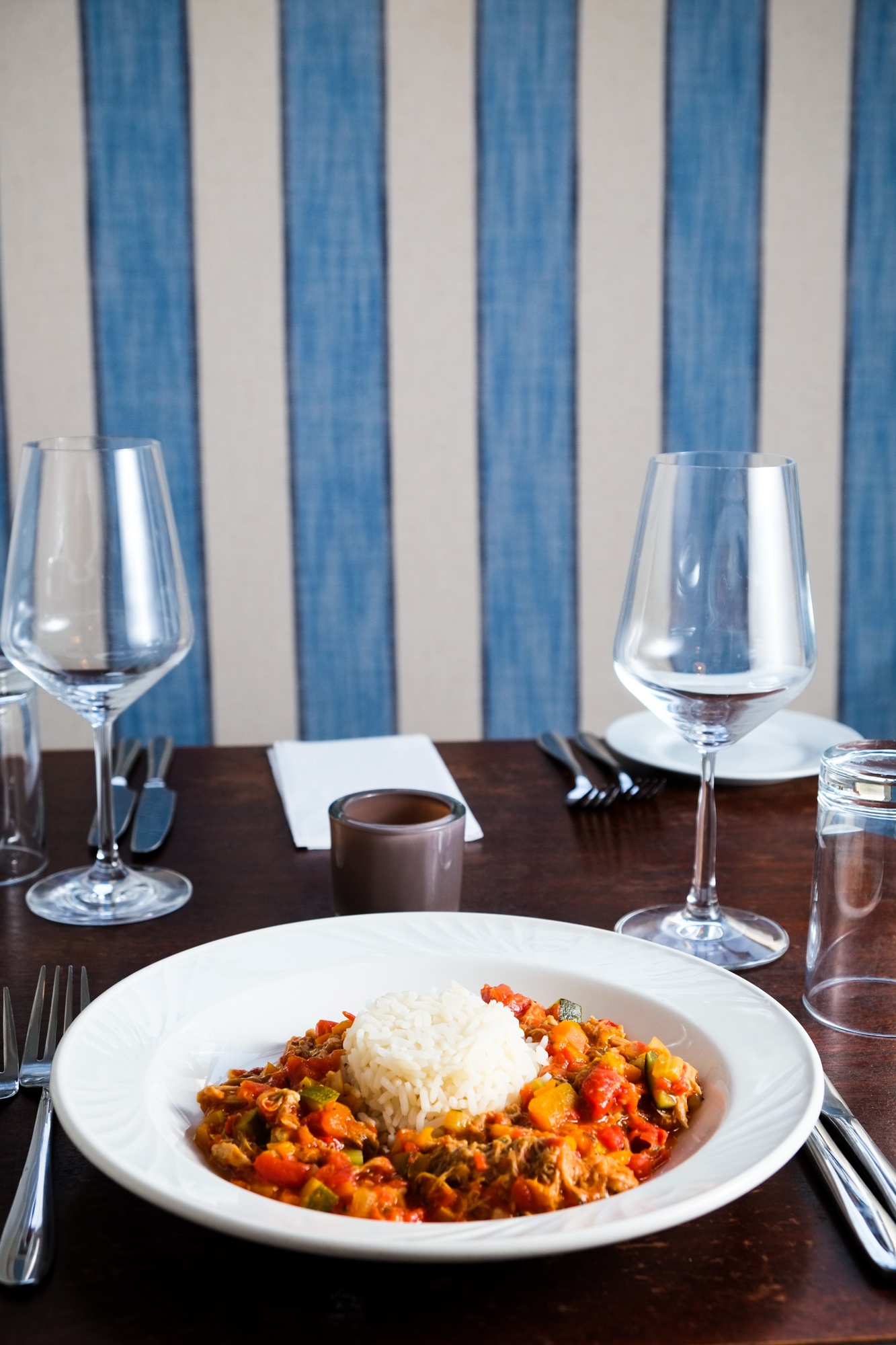 ---