A while back we came across some wonderful vintage Portsmouth & Southsea Tourist Information bags. Coming straight out of the 80's, these rad little one colour print poly bags must of been used for sending out documents, or to package items at the TI office. As soon as we saw them we knew the design needed to be placed back in to circulation.
After some pretty hefty artworking on the original scan it was ready for print and the first release back in August at Victorious Festival was an instant favourite. We recently reprinted the tees in the red and blue, but have also added a black colourway to the mix. As always all the tees are hand screened printed, with 3 details including the anchor sign off on the back.
We are now offering the P&S tee's as part of an exclusive 'Tourism' pack that will initially only be on sale at the Southsea Boutique Market this saturday 7th December at Little Johnny Russells on Albert Road, Southsea. Each screen printed box will include a P&S tee of your size and colour choice, an original 80's Portsmouth & Southsea Tourist Information bag, authentic vintage local postcards, and loads of Strong Island extras.
We only have 8 of these packs to offer at £30 each, and that's all the stock of these we have I'm afraid. Very limited, yet very easy to wrap up for Christmas! The tee's are also available to buy individually over at Shop Ahoy.
The Southsea Boutique Market runs from 12-4pm and more information can be found over at their Facebook page HERE. Lou from Strong Island is also raising money for Portsmouth Food Bank, you can help by donating something lovely for the raffle to help us raise money so please do come down, say hello, help a good cause and naturally, have a little tipple at the bar…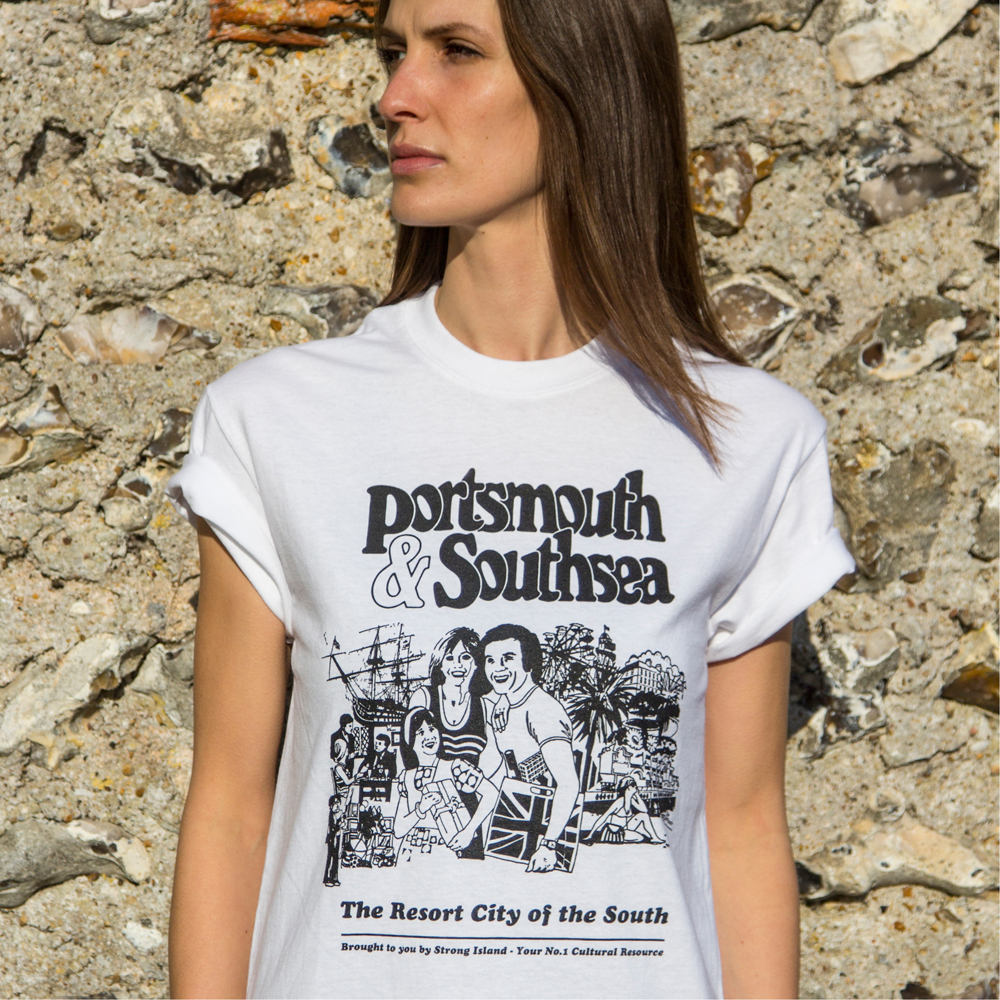 ---