This bank holiday weekend just gone was a busy one with events happening all over the city. One particular event has a long, long history and that is the BMX competition King of Concrete at Southsea Skatepark. The competition has traditionally been on the August bank holiday weekend and has been going (also under King of the Skatepark and King of Southsea) for many, many years. This year was one of the biggest yet and including events over the whole weekend for both amateurs and professionals including street, spine ramp, bowl, vert and flatland competitions plus best tricks with them all leading up to someone bring crowed King of Concrete 2013.
With the weather playing nice and a big crowd through the weekend (with people travelling from all over the UK and Europe) the winners were:
King of Concrete (Pro class) – Ronnie Surridge for a record 4th time!
Prince of Concrete (amateur class) – Troy Hayward
Below are some photos and you can find out the full competition results and lots more information over on the Southsea Skatepark website. We also saw photos of an OG skatepark legend doing a flair in the keyhole over the weekend…next, next, next, level gnarls.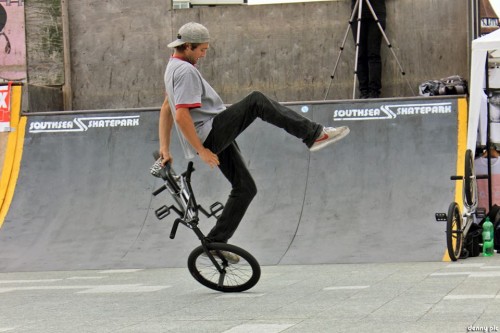 Some video from the pro. street competition:
---