The Southsea Show is returning to Southsea Common this weekend. After being scrapped in 2006 due to falling visitor numbers and rising costs the event organisers have gone back to basics and looking to recapture the atmosphere of Southsea Shows past and pay homage to it's six decade history.
There is so much going on and you can find out all the details of whats going on from their Facebook and Twitter page @SouthseaShow.
You can grab advance tickets from Portsmouth Guildhall or by walking into The Guildhall and grabbing them by hand. If you buy your tickets in advance you can fast track past the queues!
Gates open at 10am although the event continues into the evening. Sunday's star attraction the Cirque Bijou begins at 5.30pm. There will be competitions and activities happening everywhere, for all ages, ranging from penalty shoot outs with Pompey footballers to learning how to make your own soap.
Not to forget there will be food stalls and cooking demonstrations, market stalls and arts & crafts fairs (and funfairs, of course), bar areas and live music all over the site. King Street Tavern is hosting the real ale tent for the weekend, this will include local favourites from the Irving Brewery.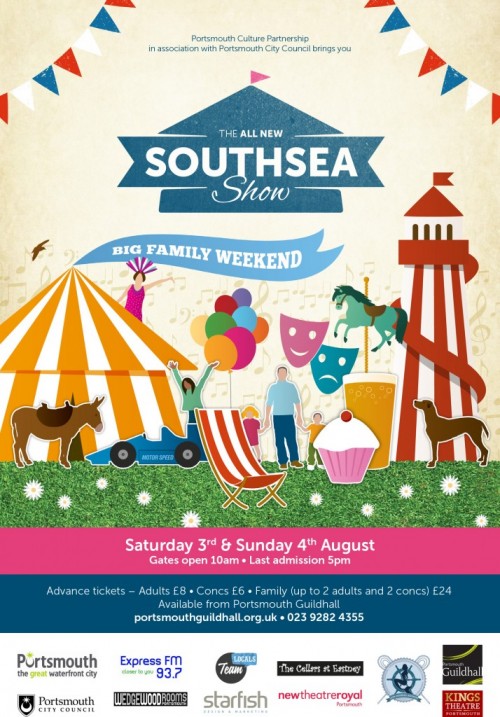 ---