Without doubt one of the highlights of the show will be sundays dog show. This is something definitely worth taking the time to watch if you are a dog lover. If you think that your dog has what it takes to win any of the below categories then then make sure you bring them over to register from 10am. The event is FREE for all dogs and open to dogs of all ages. Rosettes awarded to first nine competitions
1:00 pm – Cutest Puppy (up to 12 months old)
1:20 pm – Prettiest Female Dog
1:40 pm – Most Handsome Dog
2:00 pm – Best Rescued Female Dog
2:20 pm – Best Rescued Dog
2:40 pm – Interval of 30 minutes
3:10 pm – Best Veteran (over 7 years old)
3:30 pm – Best Cross Breed
3:50 pm – Best Irish Brace (pair of dogs least alike)
4:10 pm – Waggiest Tail
4:30 pm – Best in Show
The winners of each class will be invited to return to the ring to be judged for Best in Show.
For a bit of fun there will also be a second competition My Dog's Got Talent! Can your dog skip, skateboard, dance or perform any tricks such as beg, roll over, spin and twirl, or even tidy up toys into a box? Then why not enter them into the My Dog's Got Talent Competition. Any dog entered could be the winner!
Just turn up with your dog on the day to enter. Please remember to bring any props needed and book your audition slot to show off your dog's talent for anything up to three minutes. The competition is open to all dogs — it doesn't matter if they can only do a couple of tricks our judges want to see them all!
Auditions will be running throughout the morning from where six lucky finalists will be chosen to compete against each other in the Final Showcase for the My Dog's Got Talent Trophy at 12:30pm.
For information the festival check their Facebook and Twitter page @SouthseaShow.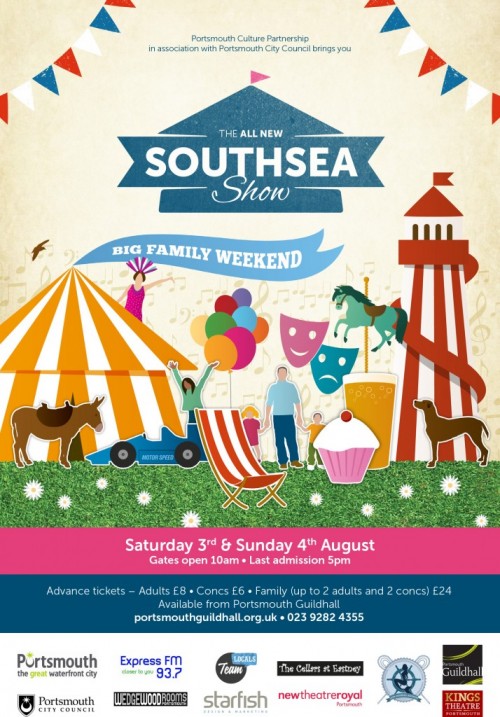 ---