MA Fine Art graduating students from the University of Portsmouth's School of Art, Design and Media begin their group show Art Works today, with a Preview event this evening at 4-7 pm where there will be an opportunity to meet the artists.
Work in a variety of media will be shown; including video projection, tapestry, film, ceramics, painting and glass. Themes vary from the impact of cancer on the body, visual perception, and impressions of the seashore.
The artists are:
Lucy Best
Susan Carter-Hearn
Phil Holehouse
Joy Moore
Krystyna Piliczewska
Sally Thomas
Ginny Topp
The exhibition is located at 1st Floor, Southsea Library, Palmerston Road, PO5 3QQ and runs until the 14th September.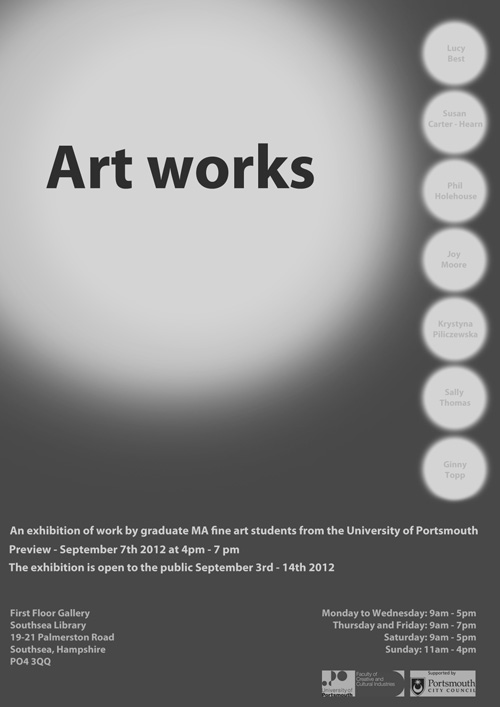 ---