Southsea Fest is only a week away and 'Drunken Sailor' will be Strong Island's first time hosting our own stage, located at Bar 56. To celebrate Strong Island Clothing Co. have produced a super limited run of Drunken Sailor tees that we're hoping people will rock during the day. We'll be posting up exclusive Drunken Sailor news and content every single day next week in the run up but to kick off we have put these tees up for sale in the store for a special price of only £12. It's a quality tee stripped down with just the single front print to keep costs down. Money from the sale of these tees goes directly towards covering the expenses of the stage such as travel costs for the bands, etc, so not only are you getting a special Strong Island tee but you are also helping making the Strong Island 'Drunken Sailor' stage happen in the first place. We would love it if a load of people turned up for the day at Drunken Sailor rocking the tees.
We have placed a small amount of these limited edition tees up for sale in the store HERE but we will be selling some on the day both at the stage and at the Southsea Fest merchandise stall in The Wine Vaults.
P.S. Due to Bestival all orders will now go out at the start of next week but will get to you in plenty of time for Southsea Fest.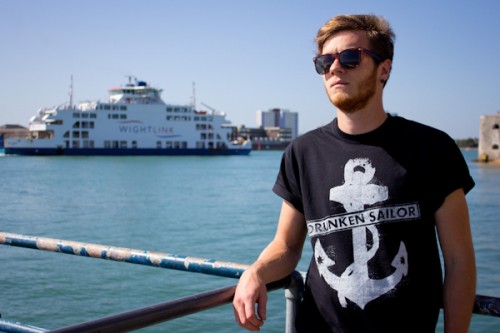 ---