COMMUNITIES UNITE FOR SCREENING OF FILMS
The premiere of five short films made by first time filmmakers was the culmination of Portsmouth Film Society's latest community project 'I Am Only Human After All' run over 20 weeks. Portsmouth citizens from all backgrounds came together to tell their stories through film as as directors, producers, photographers, screenwriters and actors, reflecting on such subjects as homelessness, substance abuse, recovery and multiculturalism. This event was really well attended, with a 200-plus audience drawn from across the community, and supported by a number of charities: the Salvation Army, Friends Without Borders, Losing My Sight, St James' Trust, and Aldingbourne Trust, among them.
Awards were given by Councillor Lee Mason, the Lord Mayor and Mr Chris Chang, Pro Vice-Chancellor (Global Exchange) at the University of Portsmouth and PCC Chancellor Steve Pit. The Film Society gratefully acknowledged National Lottery funding.
We recently exclusively interviewed the organisers of the project and the participants to find out more about the project.
This event was really well attended, with a 200-plus audience drawn from across the community…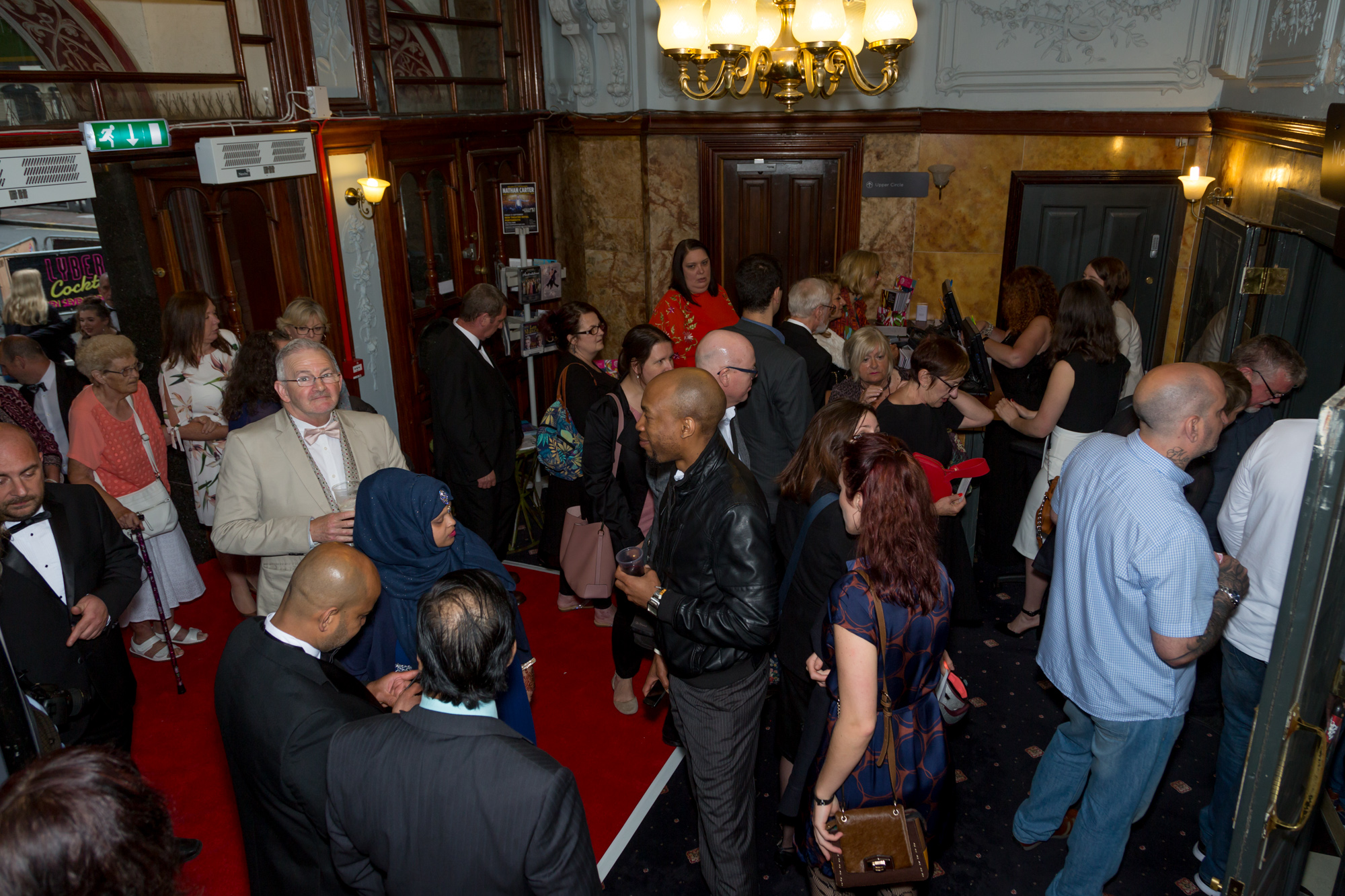 …I feel we must applaud each of our students for being themselves and for not being afraid to tell their stories…
The films screened were:
Perception – Peter McIver
Punching Bag – Tom Kelly
Billy Bum – Caroline Bryle
Love at First Sight – Billy Stevenson
Forever – Maricar Jagger
Awards:
Best Director – Tom Kelly
Diversity Award – Rohina Begum
Best Screenplay – Billy Stevenson
Best Student – Jane Muir
Arts Award (Bronze) – Connor Melllish and Meng Yan
Audience Choice 'Pompeywood Best Film' – Love at First Sight (director: Billy Stevenson)
"We approved our students' different choices and tried to inspire them. We introduced them to a new experience and new friends. There is a Turkish saying 'Tell me who your friend is and I'll tell you who you are'. The same is true of our choices. You have seen the result of 20 weeks of dedication and hard work. We lost 10 students because of battles with challenges such as substance abuse and homelessness. The Christmas season was a particularly difficult time. But I feel we must applaud each of our students for being themselves and for not being afraid to tell their stories. Above all for believing in themselves as 'Only Human After All'". – Ayse Epengin, project director, Portsmouth Film Society
---