Nearly 3.5 years after they last headlined the Wedgwood Rooms, London based Dream Wife are back to finally tour the album they released in the Summer of 2020. "So When You Gonna…" was released in July 2020 as the first lockdown was being relaxed, and the anticipation for the tour was agony for both the band and their strong fanbase.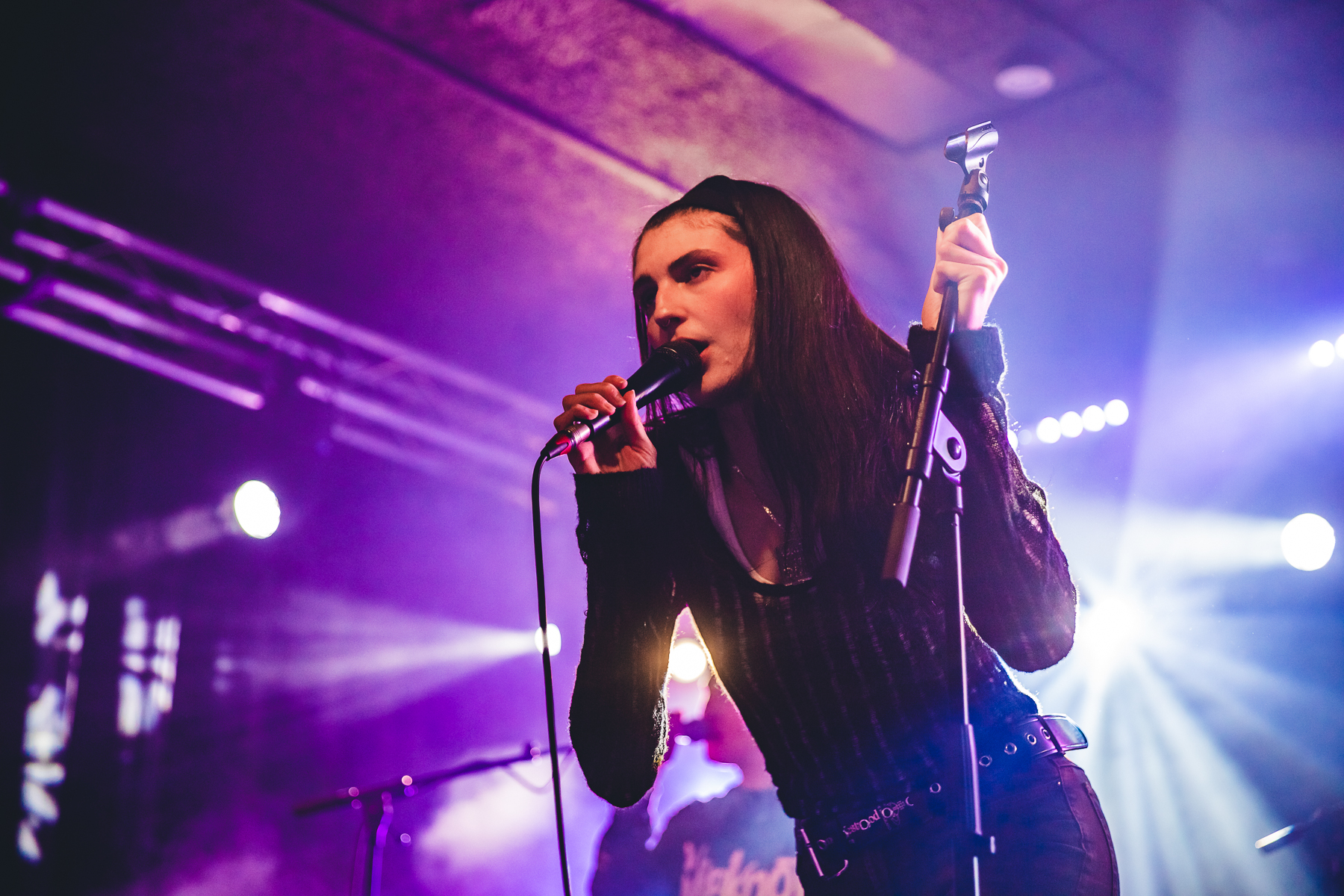 Local support, Halliwell, unfortunately had COVID, and so support came from Glasgow band Lucia & The Best Boys. The indie rocker's glam punk styling was a perfect build up to the headline, and their polished performance belied their journey from Glasgow to Portsmouth on the day! With support tours for both Dream Wife and Wolf Alice this year, Lucia & The Best Boys are certainly a band that are on a lot of people's radar.
From the outset the trio filled the stage with energy, with their punk, pop and indie vibe bringing the power of punk messaging with the warmth of a fun and really likeable band. The main trio, made up of Rakel Mjöll, Bella Podpadec and Alice Go continue to tour with the talented Alex Paveley on drums, and after four years he really feels like a core part of the band.
Playing a number of the songs off the new album, such as title track "So When You Gonna…", as well as songs that already feel like old classics, such as "Hasta La Vista" and "Homesick", it was great to hear the live energy from the their self-titled debut album have continued with the new album. Whilst the new album has a much more indie vibe, the angrier punk tunes such as "Somebody" from their early work fitted into the set seamlessly.
The joy for the band to get back onto stage was clear, and whilst the happy feeling from the performers warmed the room, the strong messaging and electric energy was not lost, with an extended guitar solo leading straight into FUU ensuring we knew that Dream Wife still mean business! The band also played unreleased new track Hot, and it is certainly a sign of great things to come.
---