Pie & Vinyl have just announced another stellar booking for their next special in-store performance, the four-piece alternative band from London, Wolf Alice. I first manage to catch them play on Bestival's main stage last year and they were excellent. I will be working hard to make sure I am first in line to see this show on Sunday 1st October!
Not wanting to brag but we said back in 2013 that they would go on to do big things. This was before they played at The Registry with Curxes back in 2013.
The band were initially a two piece but around 2009 they became a foursome consisting of Ellie Rowsell (vocals, guitar), Joff Oddie (guitars, vocals), Theo Ellis (bass) and Joel Amey (drums, vocals). The name Wolf Alice was taken from a book Rowsell stole by Angela Carter from the school library. Wolf Alice is a child raised by wolves. Even though she is physically a woman "Nothing about her is human except that she is not a wolf."
As well as earning a reputation as a great live act with live shows across the UK and abroad the band have received mainstream recognition with award nominations from the Brit awards, Grammy awards and an Ivor Novello award for 'Bros'. Their debut album 'My Love Is Cool' was also nominated for the prestigious Mercury Music Prize.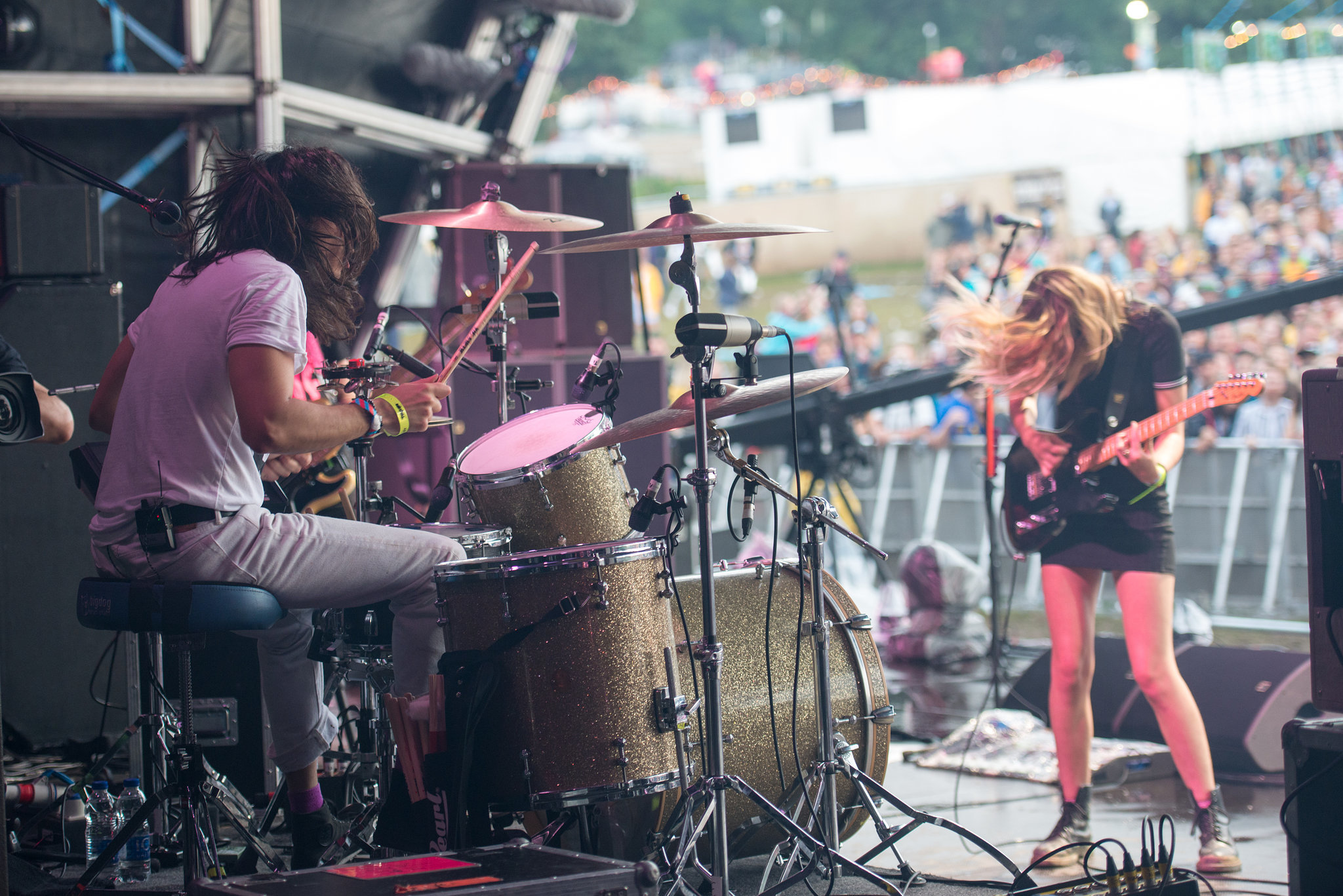 Wolf Alice at Bestival by Carolina Faruolo
The performance is free to attend but it is on a first come, first serve basis so please arrive early to avoid disappointment! The shop will be closing at 2 pm to prepare, and the doors will re-open around 2:50 pm. Alternatively, you can avoid the queue and pre-order using their Click & Collect service HERE to guarantee your entry and collect at the in-store show.
If you are unable to make this show then you can catch the band at Southampton Guildhall on November 21st. Tickets are available here.
---