Our first artists exhibition at the recently relocated Strong Island Clothing Co shop is something really special. Simon Whitcomb lives and works in Southsea and has shown his work widely through the city. Many of you will be aware of Simon's work due to the vibrant and distinct style he uses to depict familiar local landscapes. Especially our coastline and beautiful architectural features. After spending time exploring the space and recording through drawing, note taking and photography, the process continues in Simon's studio with all the inspiration pouring in to his images.
Simon describes his paintings as an "emotional response to the subject, informed by memory and cultural influence." Most notably within his 'Southsea Rock' series which explores seaside culture and childhood memory drawing inspiration from colourful stripes like those found in deck chairs, beach kiosks and the classic seaside stick of rock. Although his paintings are a personal response, they all have an embedded semiotic meaning for the viewer to share.
…an emotional response to the subject, informed by memory and cultural influence.
Through showing work at numerous places on Albert Road, Simon became involved with the legendary 'Love Albert Road' events where he worked amongst the crowds and captured the atmosphere on canvas. Simon continued painting the vibrant street many times which led to his exhibition piece 'Albert Road – Summer'. This attracted the attention of The Kings Theatre who invited him to exhibit his paintings, and thereafter became a long association with the theatre leading many workshops and projects, including two large installations.
Simon's current exhibition at Strong Island, No.87 Marmion Road reflects all these influences and are familiar works from his collection, but with an additional body of work on display that includes his latest piece 'The Mariner' which is a new direction and process, described as a voyage of discovery. Although Simon's latest work is on display at the shop in full view out front, we are intentionally keeping you guessing with only a glimpse at the final artwork as there is much more then meets the eye to this unique piece. We encourage you to come down and experience it first hand, and although the artwork is already on display there is a special preview evening where you can also buy Simon's prints. Due to Simon being 'away at sea' next week he's unable to attend, but there will also be a Meet The Artist evening at the end of the month where he will be etching, sketching and painting whilst answering any questions you have for him. Further event details are below.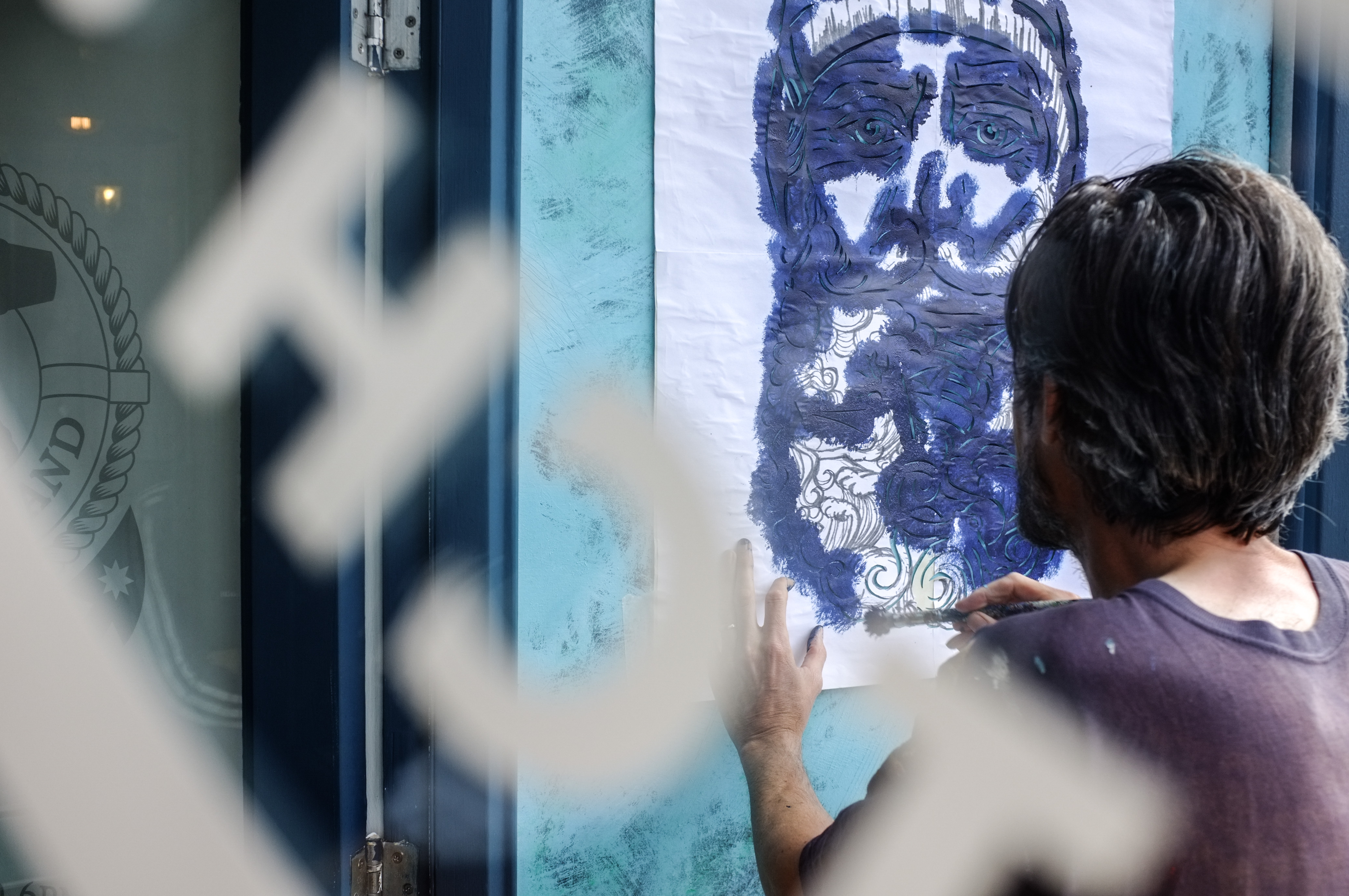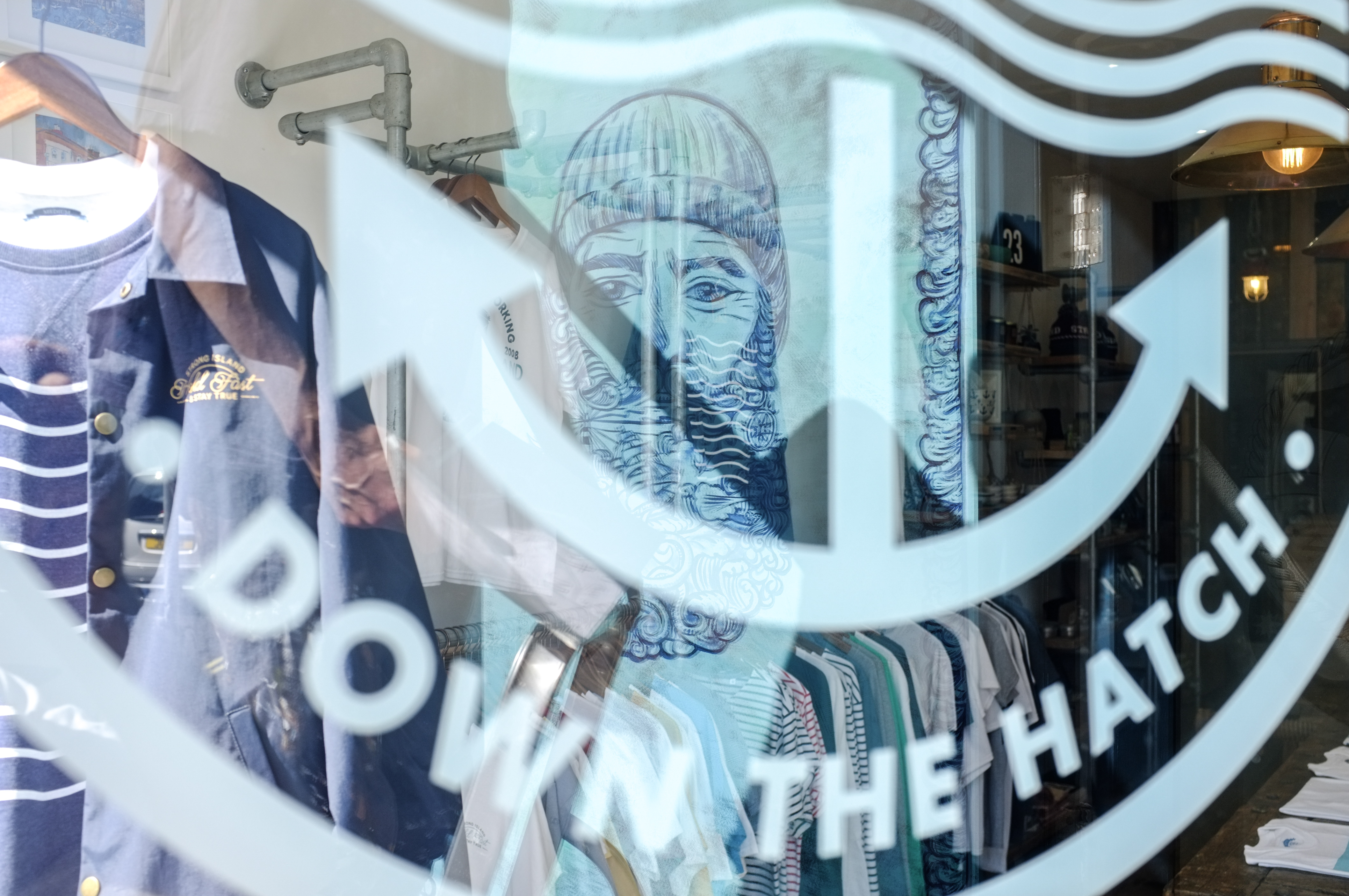 There is much more than meets the eye to 'The Mariner'. It's a voyage of discovery!
Preview Evening
17th August – 7-9pm
Meet The Artist
31st August – 7-9pm
Strong Island Clothing Co
No.87 Marmion Road
Southsea
---