Last weekend saw the return of the Portsmouth Beer Festival winter sessions. The twice annual beer festivals in Portsmouth Guildhall have established themselves as events not to be missed for local beer and ale connoisseurs.
Friday evening saw the first of the three sessions and punters got their first chance to select from over a hundred cask ales from national and local breweries including Irving & Co, Staggeringly Good, Southsea Brewing Co and the Ringwood Brewery. I had tickets for the midday session and I couldn't have hoped for a nicer day, the sun was out and I didn't even need my jacket to leave the house. You'd have been forgiven for thinking that I was going to the summer sessions!
In the three years that the event has been running I must admit that this is the first one I've managed to get tickets for so I was excited to see what was on offer.
After picking up my complimentary glass at the entrance (I opted for the pint glass over the half pint) I ventured into the main hall. Selecting which beverage to have first was actually quite difficult, I had to decide whether to try something new or a tried and tested favourite. I opted for the best of both worlds with Staggeringly Good's new PaleAleontology and I wasn't disappointed. Joseph has unearthed another top beer! The 4.8% beer contained citrus notes from the peaches and apricot as well as the added crystal malt giving it a richness in colour.
The entertainment came courtesy of Marley Blandford, John Adams, Strumdiddlyumptious and The Fliks. Each act was well received by the crowd and as the booze went down the louder the crowd's cheers got.
As entertaining as the acts were, I was enjoying catching up with family and found it hard to chat during the performances. This seemed a good excuse to head to the Cider bar and then outside to get some of O'Hagan's award winning sausages. During the session, I sampled some exceptional beers and ales including Thin Ice by the London based brewery Sadler's and Reunion Ales' Beardtongue.
When time was called and the session finished it was quite a surprise as the five hours had flown by! I genuinely felt like the whole session only lasted a couple of hours. I must have been having a lot of fun although a large amount of alcohol may have added to the haziness.
The dates for the 2017 summer sessions have been released so I would encourage you to keep the weekend of Friday 12th and Saturday 13th of May free. For more information about when you can get your tickets keep an eye out on their website – www.portsmouthbeerfestival.wordpress.com or give them a follow on Facebook and Twitter @PompeyBeerFest.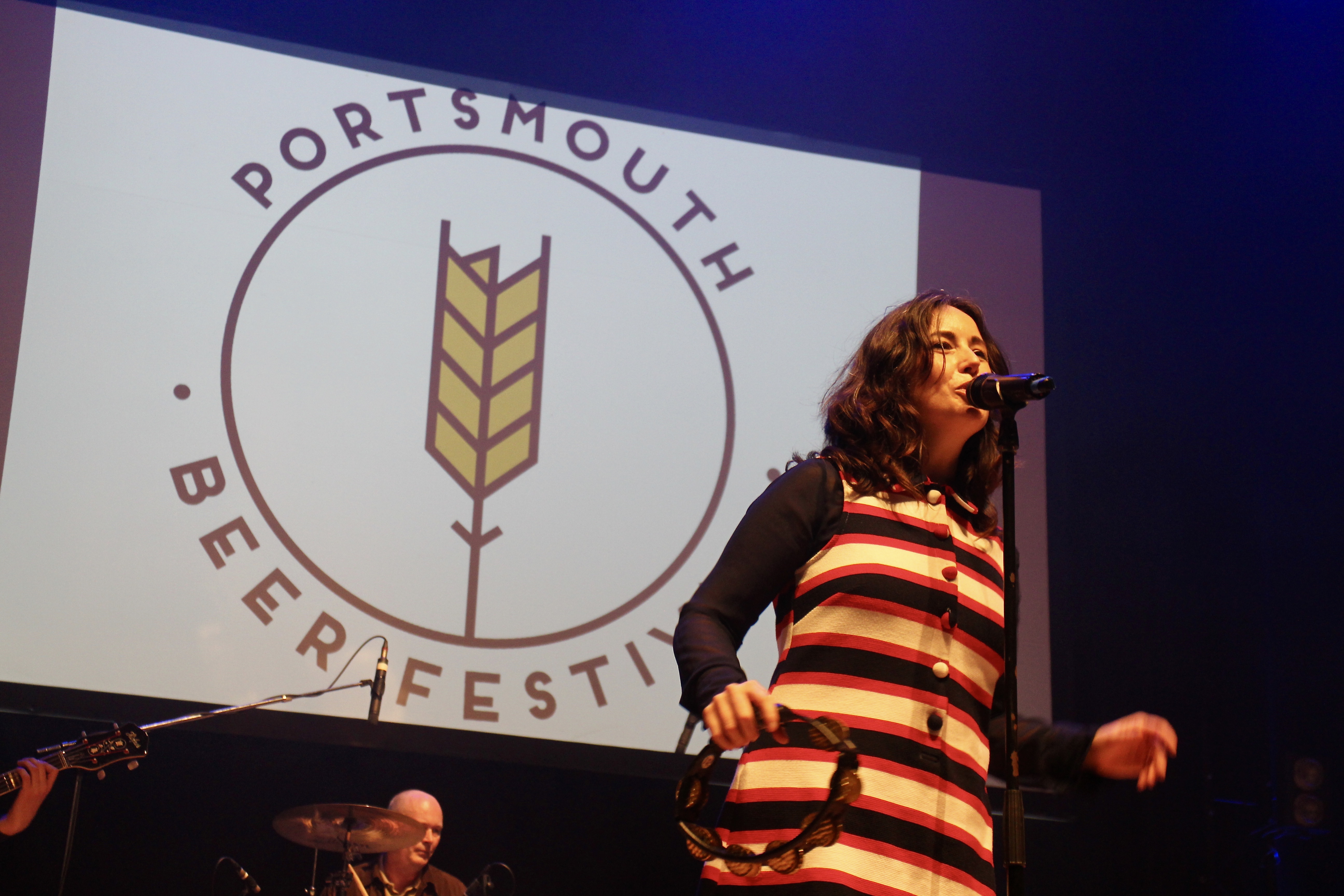 ---