If you haven't visited the No. 6 Cinema before then we highly recommend it, it is a mix of thoughtful art house cinema, vintage Hollywood classics and new blockbusters all within the historic blockhouse in the dockyard.
Be sure to check their website to buy tickets and find their full listings www.no6cinema.co.uk.
Kurt Cobain: Montage Of Heck | Friday 1st May | 7pm
Brett Morgen blends Cobain's personal archive of art, music, and home movies with interviews with his family and closest confidants. Following Kurt from his earliest years in Washington, through the height of his fame, a visceral and detailed cinematic insight of an artist at odds with his surroundings emerges. While Cobain craved the spotlight even as he rejected the trappings of fame, his epic arc depicts a man who stayed true to his earliest punk rock convictions, always identifying with the "outsider" and ensuring the music came first. Fans and those of the Nirvana generation will learn things about Cobain they never knew.
The Tale Of Princess Kaguya | Saturday 2nd May | 7pm
The latest masterpiece from Studio Ghibli is based on a 10th century Japanese fable. A peasant discovers a miniature girl growing inside a bamboo shoot and takes her home. She quickly grows to become the most beautiful young woman in the land, and is wooed by a series of suitors, including the Emperor himself. But it soon emerges that she is in fact exiled from the Moon, to which she is bound one day to return. This haunting story is brought to the screen by Ghibli co-founder and genius animator Isao Takahata. Exquisitely drawn in a style that recalls washed-out Japanese watercolours, the story is spellbinding and melancholic.
The film will be shown in the original language with English subtitles.
Dior and I | Thursday 7th May | 7pm
Filmmaker Frédéric Tcheng follows up his work on fashion films with another masterful exploration of a towering fashion institution. Dior and I brings the viewer inside the storied world of the Christian Dior fashion house with a privileged, behind-the-scenes look at the creation of Raf Simons' first haute couture collection as its new artistic director – a true labor of love created by a dedicated group of collaborators. Beautifully melding the everyday, pressure-filled components of fashion with an elegant reverence for the history of Dior, Tcheng's colorful homage to the seamstresses of the atelier is nothing short of magical.
The Falling | Friday 15th May | 7pm
Maisie Williams and Florence Pugh co-star in The Falling as Lydia and Abbie, gum-sharing best friends at a strict English girls' school in the late 1960s. After a tragedy occurs at the school, a mysterious fainting epidemic breaks out threatening the stability of all involved. Director/writer Carol Morley beautifully captures the horrid isolation of the female teenage existence in the film – with stark imagery and an eerily whimsical soundtrack, all the while packaging the story in an interpretative mystery.
Force Majeure | Friday 22nd May | 7pm
Ruben Östlund's latest darkly humorous film reflects on the tenuous bonds that keep well-heeled couple Tomas and Ebba and their two children functioning as an apparently loving, cohesive family unit. When an avalanche threatens to engulf the family during their skiing holiday, Tomas abandons them to run to safety, driven by an instinct of self-preservation. Although disaster is averted, this moment of betrayal has far-reaching consequences, and Ebba starts to question Tomas's role in the family as it now seems impossible to trust his decisions. Tomas is in denial about what happened, but raw instinct has forever shattered the ice of familial normality.
No.6 Shorts Night | Thursday 28th May | 7pm
No.6 is pleased to announce a first time event, 'No.6 Shorts Night'. Working with the University of Portsmouth and up and coming local independent filmmakers, we are excited to be hosting and screening a collection of short films from the local community. Help us celebrate and support the next generation of emerging independent filmmakers, whilst enjoying the unique and thrilling films that they have to offer. Tickets will be sold online and on the door for £3.
True Romance | Saturday 30th May | 7pm
Written by Quentin Tarantino, TRUE ROMANCE is a hip, hard-edged story of modern love – a fast-paced tale of romance surviving in a violent world. Shy, lonely comic book boffin Clarence meets Alabama, his dream girl, during a triple bill of old Kung Fu movies at a local cinema. After a whirlwind courtship, violence erupts and the couple find themselves on the run from both police and gangsters. Firmly rooted in pop culture, the film bears many of the hallmarks that Tarantino made his own in Reservoir Dogs – hip, stylised dialogue, outbursts of visceral violence and numerous cinematic references.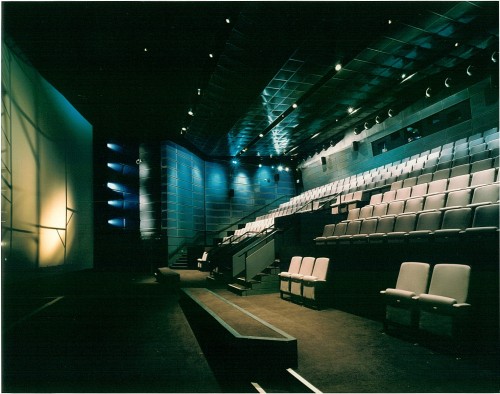 ---