It's less than a month until Common People takes place on Southampton Common. Artists performing include Fat Boy Slim, DJ Yoda, De La Soul, Band of Skulls, Grace Jones and Isle of Wight's Plastic Mermaids. As well as friends of Strong Island Dead Rabbits, Rickyfitts and The Boy I Used To Be playing the Uncommon Stage.
Rob Da Bank and the team behind Common People have kindly donated a pair of tickets for us to give away. All you need to do is email stuart@strong-island.co.uk with your answers to the following questions before midnight this coming Sunday. The winner be contact directly and announced on social media soon after.
1) Which South coast football team is Norman Cook aka Fat Boy Slim known to be a big supporter of?
2) Castle Road's Pie & Vinyl will be in attendance at Common People. Name any of the artists signed to their record label?
3) Can you name the James Bond film in which Grace Jones starred?
To avoid disappointment you tickets are available from Ticketline from £30 and reductions for children and teens.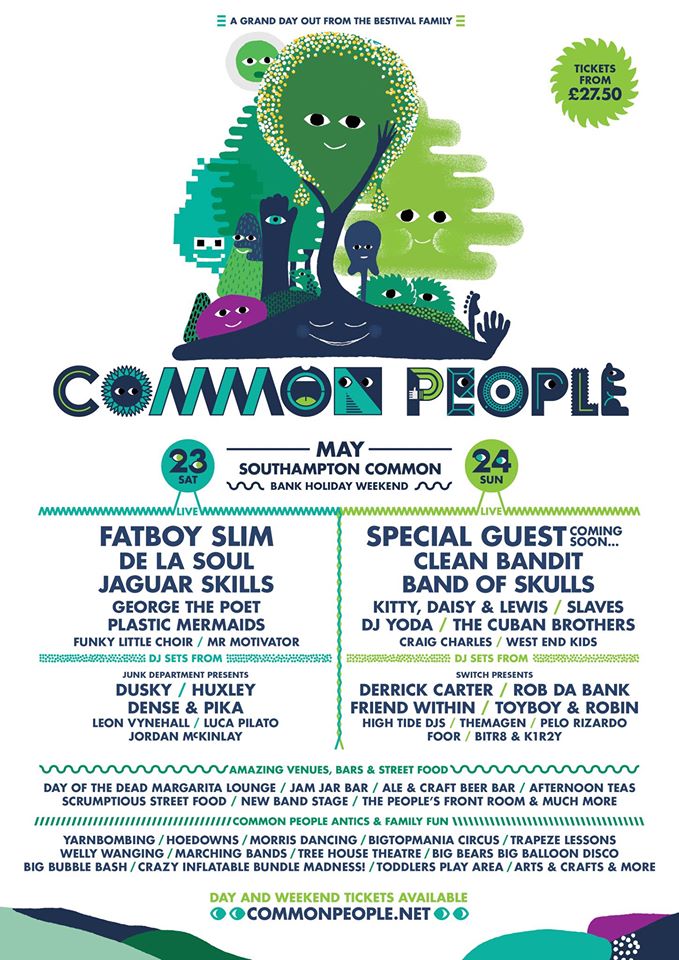 To stay up to date on all things Common People you can follow them on Facebook, Twitter @cpeoplefest and Instagram @commonpeoplefestival.
---