If you haven't visited the No. 6 Cinema before then we highly recommend it, it is a mix of thoughtful art house cinema, vintage Hollywood classics and new blockbusters all within the historic blockhouse in the dockyard.
The team have a great evening planned to offer you in the company of the wittertainer himself, Mr Mark Kermode. On Thursday 25th September at 7.30pm he will be presenting his stage show 'Hatchet Job: LOVE Movies, HATE Critics'.
Tickets are available either through this website HERE or from the front desk at Action Stations for £15 (£12 concessions). The bar will be open after the show if you would like the chance to meet the man himself.
Here are a selection of movies we recommend you check out. Be sure to check the No. 6 website for full list of all the movies this being shown www.no6cinema.co.uk.
The Wind Rises (PG) on Thursday 4th Sept at 19:00
Visionary director Miyazaki delivers his farewell masterpiece and once again defies the conventional limitations of animation in depicting the life of Jiro Horikoshi, the engineer who designed the Mitsubishi A6M Zero. Young Horikoshi is fascinated by flight, and dedicates his life to building flying machines but with Japan's entry into World War II he begins to feel a terrible guilt because of the machines he has devised and the deaths they have caused. This profound and beautiful film deftly combines Ghibli's mesmerising style with an achingly beautiful love story and asks hard questions about humanity,
*Please note that we will be screening the dubbed version (not the subtitled one).
Predator (18) on Friday 5th Sept at 19:00
Arnold Schwarzenegger leads an elite squad of US Army commandos to the South American jungle, where they ve been assigned to search for officials who ve been kidnapped by terrorists. Instead Arnold finds himself pitted against a hideous alien creature that is heavily armed and wearing a spacesuit enabling the creature to render itself invisible. But lets face it, we all know how awesome this movie is and how often do we get the chance to see it on the big screen? A must see for Sci Fi and Horror fans!
Belle (12A) on Saturday 13th Sept at 19:00
The illegitimate child of Admiral Sir John Lindsay and an African woman, Dido is raised in England under the care of her great-uncle Lord Mansfield. Although Elizabeth immediately becomes her inseparable friend, Lord and Lady Mansfield are tormented by the question of Dido's social status – 'too good' to dine with the servants, but 'not good enough' to entertain their guests.
Her fate takes an unexpected turn, however, when she falls in love with an idealistic young man who helps not only to advance Lord Mansfield's career, but also to eventually halt the practice of slavery in England.
Finding Vivian Maier (12A) on Friday 19th Sep at 19:00
This documentary takes as its starting point the accidental discovery by estate agent John Maloof of a huge cache of negatives. It was only later that he realised their importance: he had stumbled upon a wealth of stunning photographs by Vivian Maier, an unsung talent who had worked as a nanny in Chicago and New York from the 1950s to the 1990s.
Maloof's discovery resulted in Maier's recognition as one of the most vivid street photographers of the 20th century. Paying homage to her work as well as exploring the strange twists and turns of her life, this film is dense with images, interviews and revelations.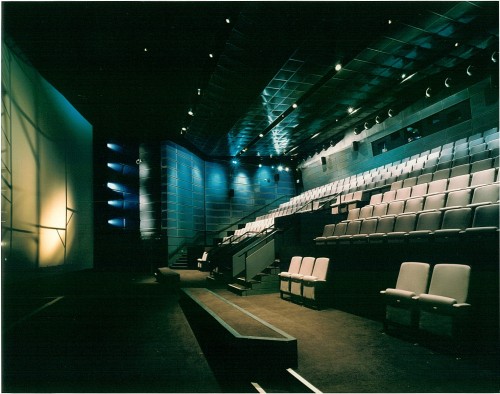 ---