Southsea and Portsmouth street artist (and Strong Island contributor) My Dog Sighs had the opening to his solo show in London last night and as expected, he killed it. 'Walk By, Ignore Me, Forget You Ever Saw Me' opened at The West Bank Gallery and is home to not only the largest collection of My Dog Sighs' work to date but also shows his work sparking off in to some new directions of creativity including the apples, collaborations with other artists and a room covered with paintings that can be cut out to reveal a painting underneath.
Word was that pre-opening sales had gone really, really well and there were people outside the gallery at 8am, ready and willing to wait the ten hours on the pavement to get their chance to have a look and buy some of My Dog's work. Don't take our word for it, below are the thoughts and opinions of the show by the people who experienced it and I think say all you might need to know…:
"I've been to several exhibition openings but none as been as warm as the one of MyDog. He was there happy to meet his fans and the staff was friendly, helpful and more than happy to introduce you to him. And about the art, what can I say; it's truly sweet and inspiring. You have either the eyes that give an entire story in their gaze to the delightful stick men, all accompanied by simple but touching phrases". – Dette Marhez
"I queued from 8 in the morning and throughout the day MDS popped out offering coffee and to talk to the brave hardy souls braving the temperatures. His whole manner on the run up and throughout the day and night is an example to any up and coming artist and artists in general. The gallery is a cracking space to show in and the work on show was of the highest order. MDS and the collabs were exhibited so well it was pleasure to wander around and warm up!" – Rob Pike
"The show promised big things and I was not disappointed. After an impressive 12 months from his first solo show at Pure Evil, I was looking forward to seeing how Can Man had progressed. There was not a bare wall in the gallery and the whole show felt like an art hunt with pieces hiding in every nook and cranny. With so many pieces to choose from MDS had taken his work to the next level and even managed to capture the innocent of a lost can on the street that you can take home and put on your wall. The hype is well deserved and things can only get better!" – Ryk Turner
"I loved it. It's kind of like he's brought life and beauty back to the discarded and neglected. Whilst other pieces capture solitude, loneliness and searching, leaving you topped up with that warm-glow of finally finding The One!" – Les Black
"Had a fantastic time. Just unbelievable what he's managed to produce. Incredibly varied work. Totally stunning". – Rick Christie.
The show is open to public until Sunday 31st March and there is also a bit of a special event tomorrow (Saturday) too. Gallery open daily 11am-7pm. Below are photos of last night's opening by Strong Island homie Jack Daly.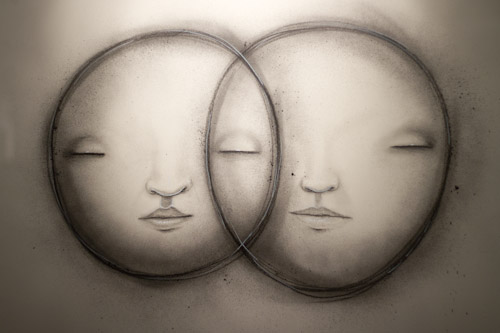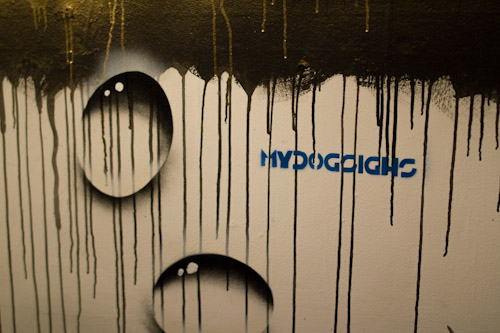 ---