In response to the question Aspex is currently asking – Does Making Things Make Us Human? They are inviting you, the people of Portsmouth and Southsea, to show off what you have made with your own hands. It can be something practical, artistic or both, built from scratch or an existing thing turned into another. It doesn't matter what it looks like or whether it was a success or failure. Size is not important!
With the wide variety of creative people in the city I think this could be a really special project. Please spread the word to anyone you know who may be interested in getting involved.
You can send images (jpeg) and stories of how and why the things came to be made to diditmyself@aspex.org.uk
Alternatively drop in photos and stories to the information desk at Aspex or by post to:
Did-It-Myself
Aspex
The Vulcan Building
Gunwharf Quays
Portsmouth
PO1 3BF.
(Please include your name and contact details)
Images and stories will be displayed on Aspex's blog. If you would prefer to remain anonymous then please let us know. If we get a good response then a selection of things and images may be displayed at the gallery.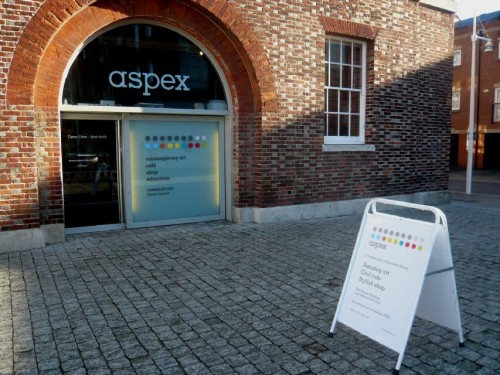 ---