Ever get the shivery feeling that someone's walking over your grave? They're not. It's someone skimming your soul. Adam discovers the hard way that skimming is an amazing rush, until he is hunted down by the shadowy figures of The Board. It's rules must be followed, but Adam has to break them in a battle of wits as he struggles to find out who has taken his missing sister. Half graphic novel, half book, the story is told with words by Zella Compton and sequential artwork by Jess Swainson.
Born in Portsmouth Zella is a freelance writer, editor and a columnist for the Portsmouth News. You can find out more about Zella and how to get your hands on the book by going to her website www.zellacompton.co.uk.
During half term Zella will be in stores Waterstones on Monday 29th October between 1200-1330 and in Portsmouth Bookfest, Southsea Library from midday on Thursday 1st November.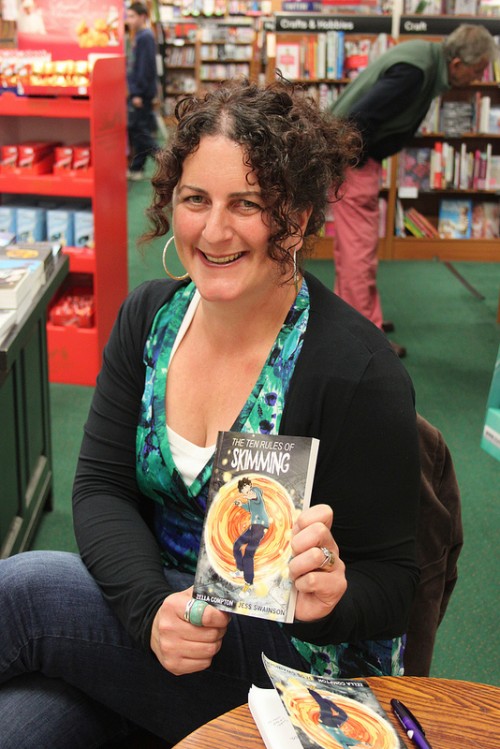 Photo by Natasha Walker
---