Artist Patrick Brill aka Bob and Roberta Smith will be visiting Aspex Gallery on the 25th July. Personally I'm really excited as Bob and Roberta Smith is a bit of a hero of mine.
Aspex have asked internationally acclaimed artist and activist Bob and Roberta Smith to respond to our current question: 'What's Your Revolution?' Bob takes on real-world problems through making and doing and often works with well known institutions and venues, looking at art as an agent for social change. This promises to be an artist's talk with a difference: a discussion, an action, an event, which will certainly be thought provoking.
To find out more and book visit the Aspex website.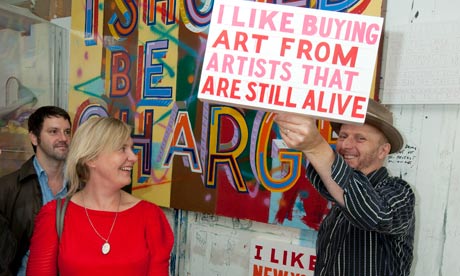 ---