On Wednesday 21st of March 2012, SouthseaDIY present some of the best bands in the country right now.
Apologies I Have None straight up deserve to be huge. With their new release' London' due out on March 19th and the beautiful single 'Clapton Pond' out later this month, their ever developing sound just gets better and better.
Great Cynics have been very busy. Becoming a full band, touring the US, making a great record (Don't Need Much) and causing a whole load of people to take notice. Their infectiously positive songs get in your head and stay there.
One Man Team Dance. Just you wait. Citing Armando Iannucci and whiskey amongst their influences, this two piece know what time it is.
Grab all the info over at the Facebook event page HERE.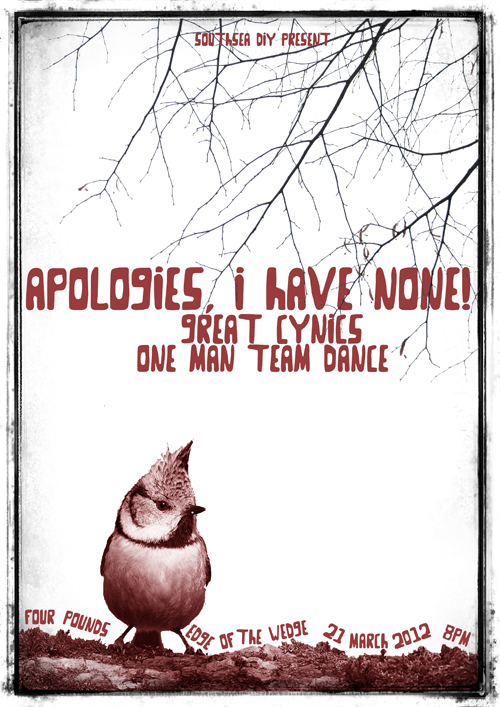 ---