I've recently received an email from Frankie Owens about his Koestler Platinum award winning book, The Little Book of Prison (LBP) which was released this month.
Frankie Owens has grown up in Portsmouth and was prisoner A1443CA at Her Majesty's pleasure until 2 August 2011. Frankie started writing the Little Book of Prison from day two of entering prison as a first-time offender. He had no idea how the system or a prison worked. He was clueless about it all and it was hard for him going in and frightening for the family and loved ones he left behind.
Coming from the perspective of the prisoner I'm sure there will be plenty who will lack any sympathy. The book and it's writer are not looking for sympathy. The writing began as self-help to Frankie but then it became apparent the book may be of use to other first time offenders, prisoners and their families. The book also aims to provide an entertaining and informative insight to everyone who may want to read it.
The Koestler award judges included author and comedian Will Self. The Koestler Trust Chief Executive Tim Robertson writes, 'Our awards judges don't give a Platinum Award lightly, and this book is a winner on more than one level. It is a practical and totally frank introduction to real life in the British prison system – probably the best introduction there is. But it is also a wonderfully human narrative and a sharply argued critique – the wit and wisdom of one inmate who turns out to be a born writer. I was gripped from start to finish – roared with laughter one minute, winced with pain the next, and was left wondering why we have prisons at all':
The book is available through Waterside Press or Waterstones for just £8.99. Frankie will be in Waterstones Commercial Road on 20th Feb
For more information take the time to view The Little Book of Prison Blog and Twitter.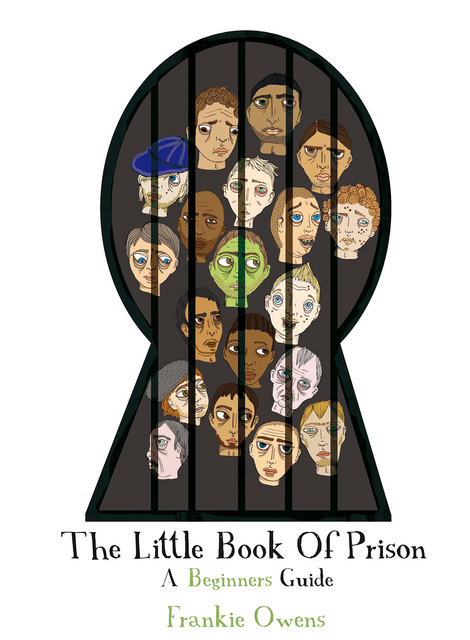 ---