Yellow Kite Cafe are having a Christmas market at Southsea Castle on the weekend of 19th & 20th Nov and they are currently looking for some creative folk to sell their wares.
If you are interested please email Gambol Parker at gambol@yellowkite.org.uk with images of your work and prices with the following details – Name, Organisation/Company, Contact Details, Do you require a trestle table and chairs? Rates are £12 a day for a pitch or £20 for the two days. They are open to the public at 10am each day and will close around 4.30pm. You are welcome to come and set up your stands on the afternoon of Friday 18th November. Alternatively, Southsea Castle will be open for set-up from 8.30am on Saturday 19th November.
They also have a Facebook page.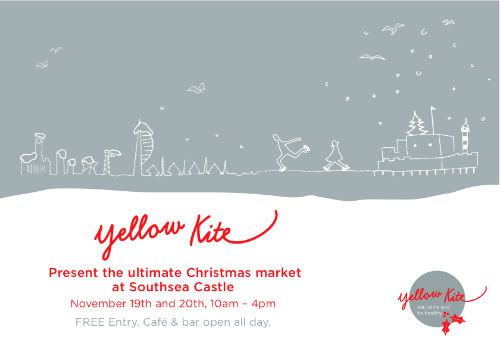 ---