And the WINNER is Ro. Literally picked from my hat. Ro and one lucky friend will be having a belter down at the Pier this Saturday whilst Sub Focus, Ms Dynamite & Joker do their thing. Congratulations. (Ro, I've sent you an email with the Breakneck contact details)
The kind cats at Breakneck are giving away a pair of tickets to one lucky person. All you have to do is drop a comment at the bottom of this post and the Breakneck crew and Strong Island will pick a winner at random from the list. Good luck and get involved.
If you're not lucky enough to win the tickets you can get all the details on the event and tickets over at their Facebook page HERE.
"Our first purebred Breakneck of the new term is set to be an absolute roadblock, and all for the bargain price of just £10! Ms Dynamite's first time in Portmsouth and Joker's first time at the Pier, who would ever want to miss this. Remember remember the 5th of November…"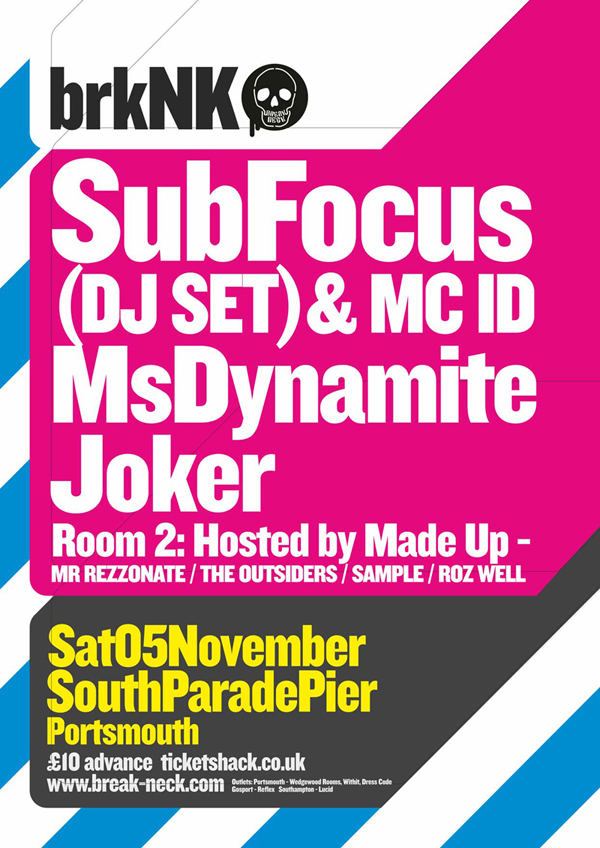 ---