Golden Touch Festival returns to the Wedgewood Rooms on 10th June, with a stellar line up of local and touring acts, that will make for a fantastic day of live music in Southsea.
Now in its 4th year, and gaining an increased following with every passing festival, Golden Touch prides itself on offering music lovers a fairly unique experience. As the festival takes place across a full day, in one venue, showcasing 20 bands, across two stages, with zero clashes!
This years line up includes co headliners The K's and BLOXX. The former, a 4 piece indie band hailing from Earlestown who are fresh on the back of a 12 date UK tour, have previously held slots on the bill at Neighbourhood Weekender, Isle of Wight, Victorious, and Reading and Leeds Festivals.
BLOXX, are a female fronted, 4 piece indie band from London. Merging driven guitars with melodic pop and gripping riffs, BLOXX create toe-tappingly catchy songs with an added indie kick. Like their fellow headliners, BLOXX have also held slots at larger festivals and have recently featured on BBC Introducing along with Dutch Criminal Record, another band on this year's line up.
Other acts in the bill include local favourite Jerry Williams, an indie pop singer-songwriter from Portsmouth who played at the festival last year and delighted the crowd with a melodic solo set of songs capturing the trails & tribulations of everyday life.
Sunderland born teenager Tom A.Smith has already had immense success in the music world, from supporting artists such as Miles Kane and Gang of Youths to being invited to play some major festivals such as Glastonbury and Leeds festival, his latest single Never Good Enough is due for release on 8th July.
Indie pop quartet Corella, Liverpool based Spinn, who will bring their brand of sentimental guitar pop songs, and Sad Boys Club from London are a few more stand our acts on the line up.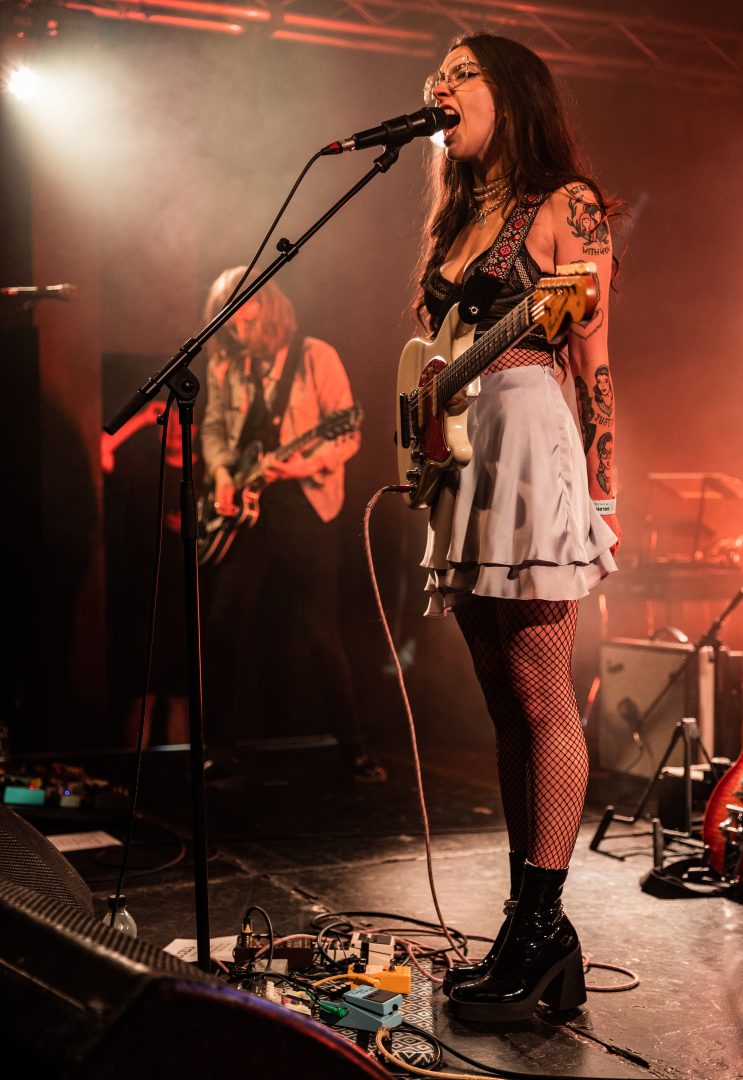 We recently caught up with festival organiser & promoter, Billy Fitzjohn, who told us of his excitement for this years event.
"I am really excited for us to bring Golden Touch back for another year. It's all been rather surreal watching it grow over the years, as an independent festival it's a slow process building from the ground up, but we have built what feel's like a family for Golden Touch. It's a party atmosphere that I feel is very important. To see people travel across the country for a festival spawned out of an idea I had in my bedroom is an incredible feeling that I've not quite come to terms with"   
"It feel's great to be able to bring together an eclectic mix of local and touring talent, sparking relationships that wouldn't previously be possible. Such as The Clause & Crystal Tides who have now toured together following meeting at Golden Touch". 
Golden Touch is a fantastic music festival, giving local & touring artists a platform to showcase their talents, and music fans get 20 acts in one day all for £15!
If you haven't already got your ticket, you can get them here tickets.
---