When you think of a day out Virtual Reality may not be the first thing that comes to mind. But, with Centre VR's brand new pop-up in Gunwharf Quays, running now until the 31st, it will be.
Located above Tiger Tiger, this state-of-the-art studio welcomes all ages to immerse themselves in over 140 games. From wielding lightsabers to driving a Nissan GT – R (R35) at 200mph, there is no shortage of fun here.
Before I visited, I had never tried VR before, nor found the appeal to it. Do we really need any more reasons to escape reality? I thought. But, before you completely disregard it, try it at least once. You owe it to yourself, just like I did.
When entering the studio, you immediately notice the headsets. These futuristic looking things either hang from the ceiling or are worn by visitors who flail about as they shoot zombies or duck incoming obstacles. There are seven headsets available and each have 140 games predownloaded individually. The equipment is some of the best and includes the HTC VIVE Pro and Samsung Odyssey.
In another room you will find 9 racing chairs and in another, at the back, you will find Tower Tag, a laser-tag-esque game. Of course, it is not about how it looks on the outside. What matters is what it looks like 'in the game'.
First up was the Project CARS racing simulator. I sat myself down in one of the chairs, fitted the headset and braced the steering wheel. As the visor came down, the room was transformed into the cockpit of a Palmer Jaguar JP-LM. Apprehensively, I pressed the accelerator and the car shunted forwards. I pushed more and started to gain speed – 30, 40, 50 mph, as the simulated environment whizzed past my face. It was jarring at first but, soon enough, I was upping my gears and speeding along at 200mph. I kept driving and driving and then…I crashed. Reaching an impressive 230mph, I smashed into the barrier at full force. Feeling relieved I wasn't experiencing the real thing, I took my headset off and smiled up to the staff. They had been watching my VR experience on the outside screens.
One perked up, 'you really took a while getting started. Good thing you don't drive in real life.'
To which I replied with, 'I do.'
Onto the next game I think…
In the other room, I put on one of the first headsets I saw and once more I was immersed in a new reality. I scrolled through the games and picked Beat Saber – a guitar hero, Star Wars crossover. With the two controllers, I was slicing and ducking incoming obstacle to dubstep. It was awesome, even if I was terrible at it.
VR is unique and exhilarating and everyone, whether they like games or not, should try it at least once.
After a good work out, I stopped to have a breather and talk to Charlie, the manager, about the positive effects of VR.
'It's not just fun but it's also exercise,' he told me, 'with our sensors, all of your movements are detected so you are not just working out your thumbs. But you are ducking, running, moving. It's like going to the gym.'
'But, do you find people are sceptical of it? Why do this when you can experience the real world?'
'Yeah there are always a few but what I'd say to them is just try it once. There are so many games and experiences to try that you wouldn't necessarily be able to try in real life. But, if you are still really against it, you can always come here for free and watch your friends do VR. With our screens you can watch what they watch. You can always come here, bring your own food and look at the view as your kids or friends play.'
As he mentioned this, I looked over and saw the sun behind the Spinnaker Tower. I thought about how amazing VR was and its potential. It's more than just entertaining the kids and avoiding the gym. You could use it for medical purposes and give new experiences to disabled patients.
During all of this, my boyfriend, who had come with me, was still fully immersed in the racing game. If helping those with disabilities isn't good enough for you, VR makes a good boyfriend distractor at least. 
Before we left, we made sure to try Tower Tag. We put on our jackets, readied our guns and went head to head. You can have up to 6 players in Tower Tag and if you play two games you get your third one free. You can book online, or turn up on the day, and shoot the hell out of each other in this futuristically styled battleground. Each game only lasts 8 minutes but when you are in there it feels a lot longer. The experience is intense and, with vests that vibrate when you get shot, it is fully immersive.
Each game is £12, which may seem a lot, but it is worth it. The price is similar to bowling and the racing simulations, at £45 an hour, is the same as go-karting. Other experiences are priced per minute per game. If you are still not convinced, try it first before making your judgement. 
VR is unique and exhilarating and everyone, whether they like games or not, should try it at least once. And, this popup runs until the 31st. The studio opens between 11am – 8pm Sunday to Thursday and then open until 11pm on Fridays and Saturdays, so there is no excuse not to go. You can find out how to book your place at centrevr.co.uk/locations.
My mind has certainly been changed and I will be back. The other half and I need a rematch after all and no, I won't tell you who won…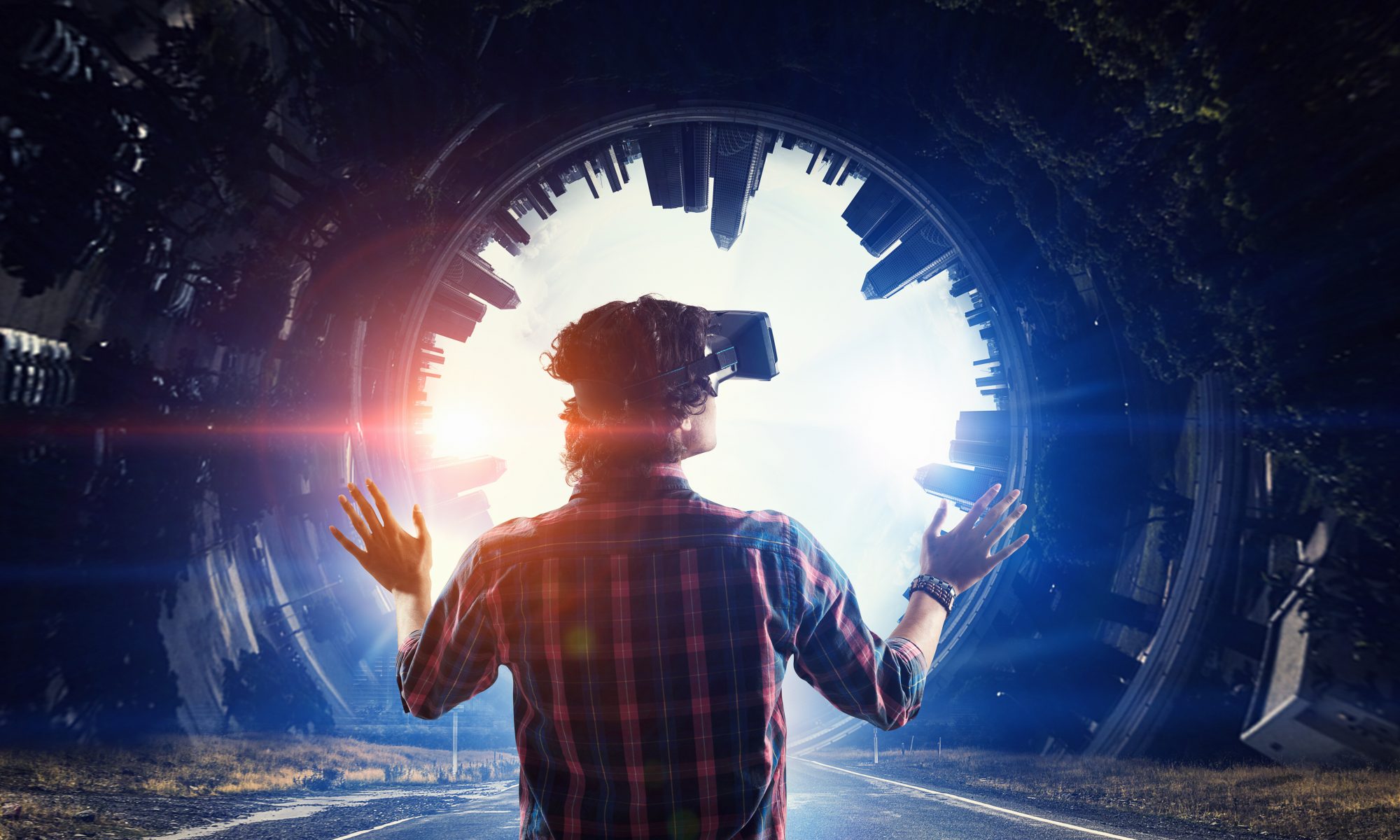 ---