LOCAL SINGER-SONGWRITER NOMINATED IN THE BRITISH UNSIGNED MUSIC AWARDS BEST MALE CATEGORY
It's no secret that Portsmouth has a thriving music scene; now we have proof that our stony shores continue to produce glowing talent. Richard Morris recently returned from a gap four years (yes, four!) to become one of our most flourishing independent artists; including a nomination for the Best Male in the Unsigned Music Awards.
Richard has so far hit number three on the iTunes singer songwriter charts, been noticed by the BBC, and has embarked on a European tour, thus the formula for a successful career. The release of his EP, 'Stay Alive' is yet another milestone, and is now available on Spotify.
Georgina Thomas from the Unsigned Music Awards said "UMA got to hear all about Richard Morris' achievements and what led him to music and it is clear he is just what the industry needs. He's hardworking, charismatic and a real go-getter."
With influences such as Stereophonics and Mark Knopfler, his sound wouldn't be out of place playing in a beachside bar surrounded by palm trees; even my personal favourite 'Albert Road' has a freedom and energy about it that I'm sure many can relate to ("why don't we go out!" *heads to Albert Road*).
You can catch Richard on a mini-tour of some popular Southsea haunts; supporting Rationale at the Wedgewood Rooms on October 22nd, part of Jags @ 119's Sunday Sessions on November 19th, The Wave Maiden on November 25th and Jags again on 26th November. Watch, listen and vote.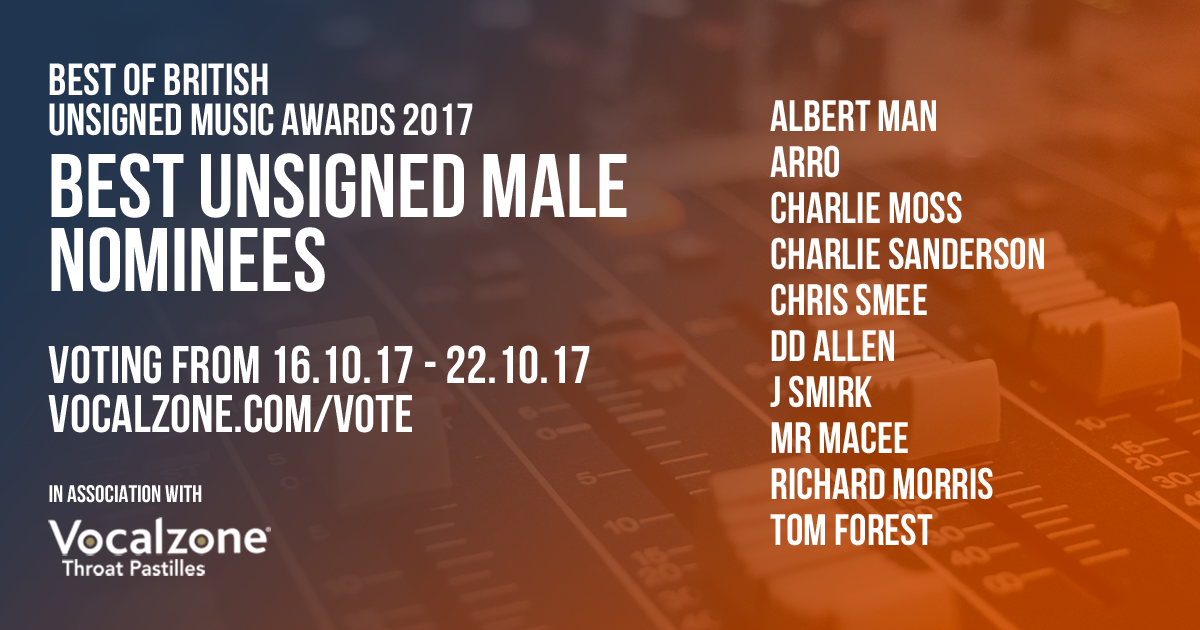 ---