Matt Ankers is a Chichester based photographer and filmmaker who has worked with Strong Island Media capturing the official film & photography for Victorious Festival for the last few years or so. Each year Matt looks to not just capture the big moments of the weekend but also to creatively reveal another layer of the people both on stage and in the audience. For 2017's festival Matt was out and about with his 6×7 analogue camera, find out what he got up to.
During my time spent backstage at this year's Victorious Festival, I decided to create a short series of artist portraits captured on medium format. With my trusty (hefty) Pentax 67ii and a choice of Ilford 120 films, I fraternised and photographed some of the events most highly anticipated acts. From a modest and positive Tom Grennan to the withdrawn and madly talented Jake Bugg. Using the traditional methods of capturing and developing my own photographs, I believe that film photography remains to be a beautiful and consumable product within the creative industry.
Film photography was the route that led me into a career in the creative industry. Even with the impressive, if not slightly overindulgent progress of the modern camera – it is the negative that I feel now has the greatest positive.
You can see more of Matt's work on Instagram (@mattankers) and at www.mattankers.com
Will Joseph Cook by Matt Ankers
Tom Grennan by Matt Ankers
Slaves by Matt Ankers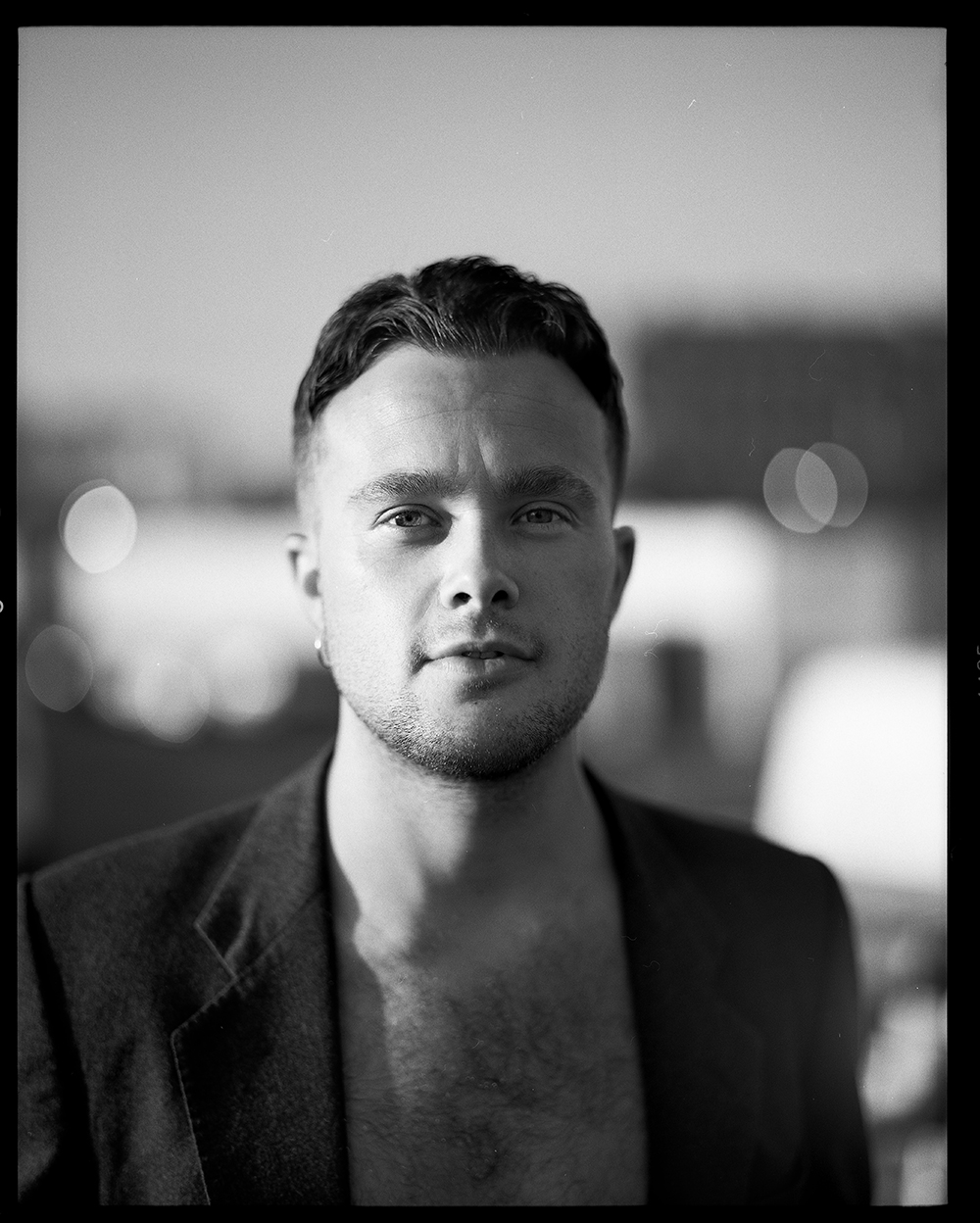 Slaves by Matt Ankers
Rationale by Matt Ankers
Jake Bugg by Matt Ankers
---