On Sunday the 5th of February, over 150 mosques around the UK opened their doors to their communities. This offered a chance to show how British Mosques are helping their local communities. From supporting food banks, to support the economically vulnerable, to providing free meals for the homeless, to volunteers cleaning up local streets or visiting the elderly and sick in their neighbourhood, mosques in the UK are making a direct impact on their local communities.
Included in this initiative was the Portsmouth Central Mosque on Somers Road and friend of Strong Island Matt Maber was on hand to capture the day.
To someone like me the following is double dutch but to those in the know, this is the process used by Matt. Leica M6, Kentmere 400 pushed to 1600 with Jupiter8 50mm and Voightlander 35 f1.4 lenses, developed and scanned by AG Photolab as usual.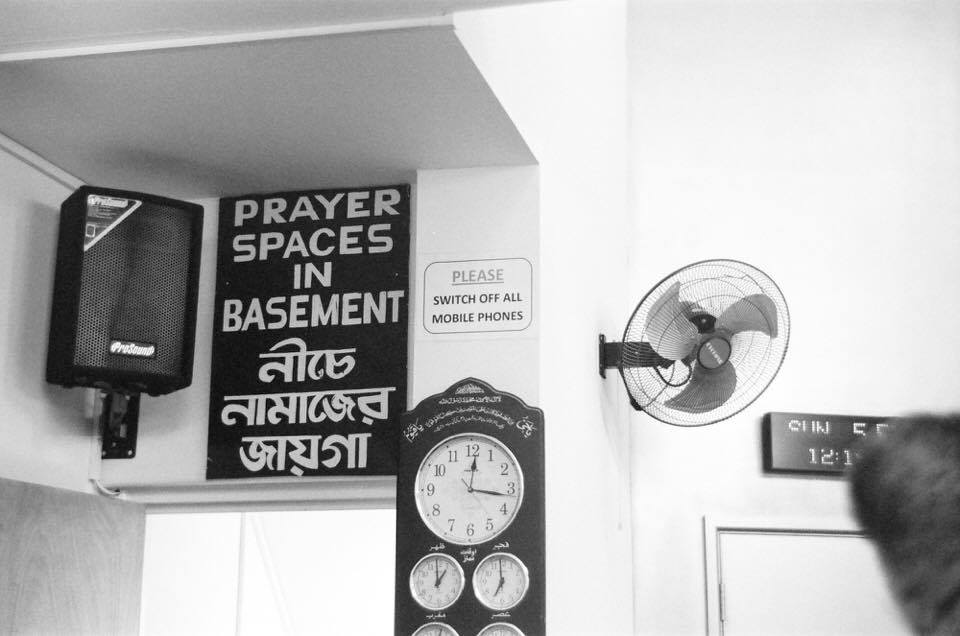 ---