Angela Morgan might be more commonly known to you as Ooberla. For a while now the Southsea based artist has been creating some of the most fantastic, if not always the scariest, monsters and beasts, using art forms such as painting, sculpture and drawing.
Ooberla has recently released a limited run of SEGA inspired Southsea t-shirts. They come in sizes small to extra large. If you'd like to get your hands on one then check just visit HERE.
Angela describes "I grew up in Southsea as a total nerd, obsessed with playing the Mega Drive, scribbling Sonic the Hedgehog on everything I owned. Combining my geeky nostalgia with love for my hometown seemed like a good idea."

If you would like to know more about Ooberla then you can find an interview with our own Louise Bush HERE.
Ooberla can be found on her own website www.ooberla.co.uk, Facebook, Twitter @Ooberla and Instagram.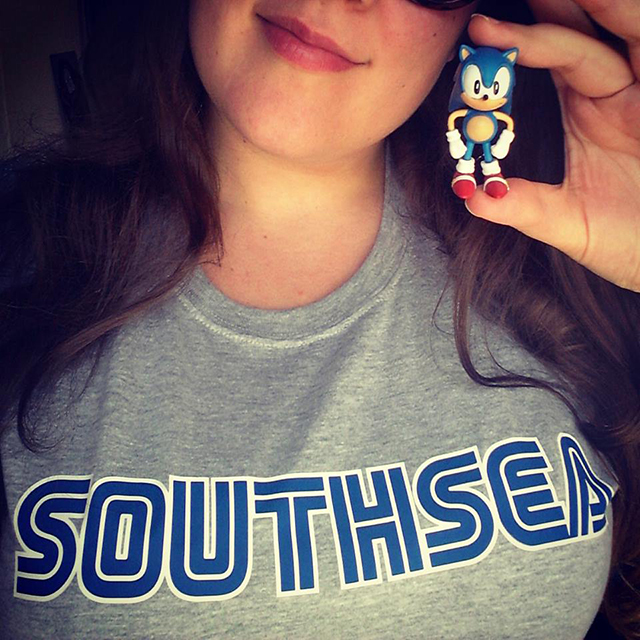 ---