30th November The Rowans Hospice and Sanctuary Vets invite you and your canine companions to get involved in their Christmas Woofs & Wellies Walk. The walk will be just under 4km around the stunning grounds of Stansted Park (with the option to lap the route twice).
All dogs taking part must register for the walk which costs £5. This is a sponsored event and they ask that each dog raises a target of £25 sponsorship. Each dog will get a dog medal and doggy bag for taking part in the event. It is a great day out and a fantastic way to kick off the festive season.
Come along in your festive hats and jumpers. This is a great fun day out for all the family.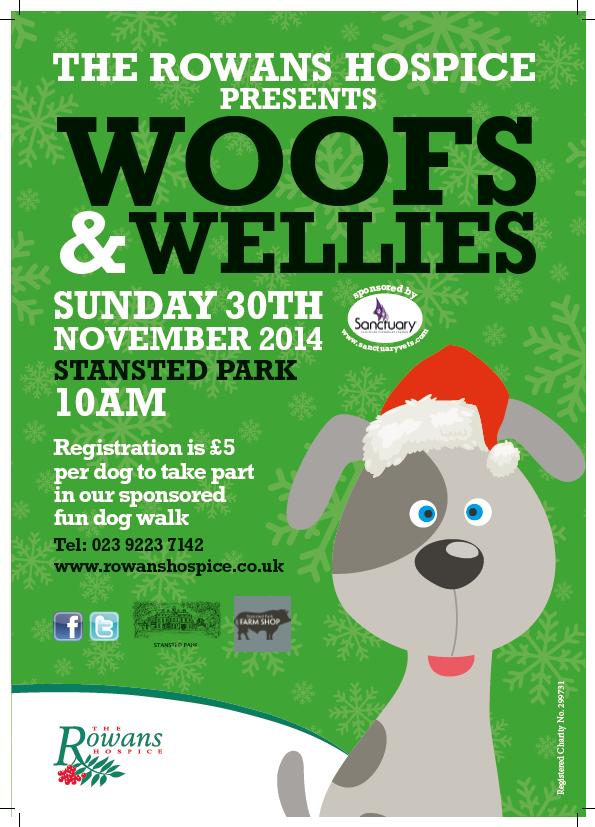 ---