Hopefully you will have seen the awesome collaboration between My Dog Sighs and JCRivera on the wall of Chilli Tattoo, Albert Road. For those of you who haven't then you can find it HERE.
Chicago native JCRivera has brought My Dog over to America for a solo exhibition and to add to the already great collection street art within the city. The exhibition itself runs from 6th-27th Sept at the Vertical Gallery in West Town, Chicago. If anyone has friends in the area then please make them aware of this show as they will be in for a treat.
My Dog has been busy leaving his mark on the streets of Chicago. The most impressive piece being a 60 x 12ft collaboration with JCRivera and Sentrock.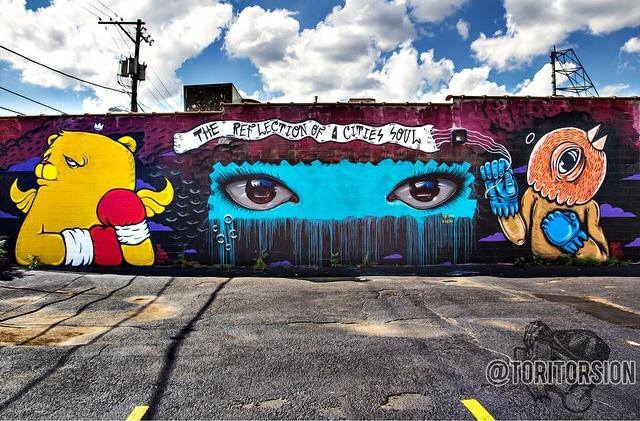 ---