No. 6 Cinema based at Portsmouth Historic Dockyard has started the new autumn season with an incredible lineup as well as being part of the Making Waves Film Festival too. Below are our picks for the next couple of weeks but be sure to check their website for the other films they will be screening plus info on ticket prices, etc. If you haven't visited No. 6 before then we highly recommend it, a mix of thoughtful art house cinema, vintage Hollywood classics and new blockbusters all within the historic blockhouse in the dockyard.
Fri 24th – Saving Mr Banks (PG) at 19:00 (One Oscar Nomination)
The Oscar nominated story of Walt Disney's battle of wills with British author P. L. Travers over the rights to her novel Mary Poppins makes for an entertaining yet gently nerve-wracking film and the perfect vehicle for a brace of two-time Oscar winners, Tom Hanks and Emma Thompson.
Travers becomes increasingly protective of her fiction, especially when exposed to what Hollywood might have in store for it, but just when she's about to return home without the much-needed money dangled before her, canny old Walt recognises that something in both of their childhoods might win her around.
Fri 31st – Kill Your Darlings (15) at 19:00
In examining their reactions to the murder of David Kammerer (Michael C. Hall), an older outsider to their fledgling intellectual community, debut director Krokidas provides arguably the most illuminating of the recent films about the Beat generation.
Here the events are seen largely through the eyes of Allen Ginsberg (a convincingly intense Radcliffe), fixated on charismatic fellow student Lucien Carr (Dane DeHaan), whose ultimately tragic flirtation with Kammerer also polarises Ginsberg's fellow literary mavericks Jack Kerouac (Huston) and William Burroughs (Foster).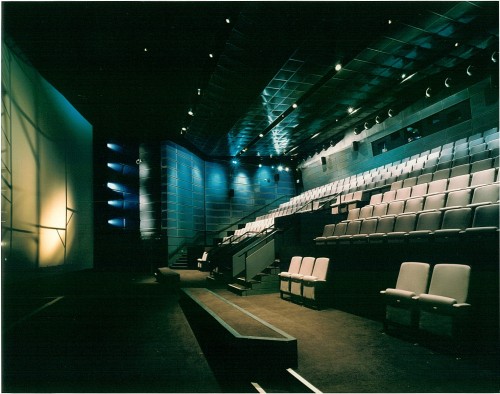 ---